Event Coach Development Days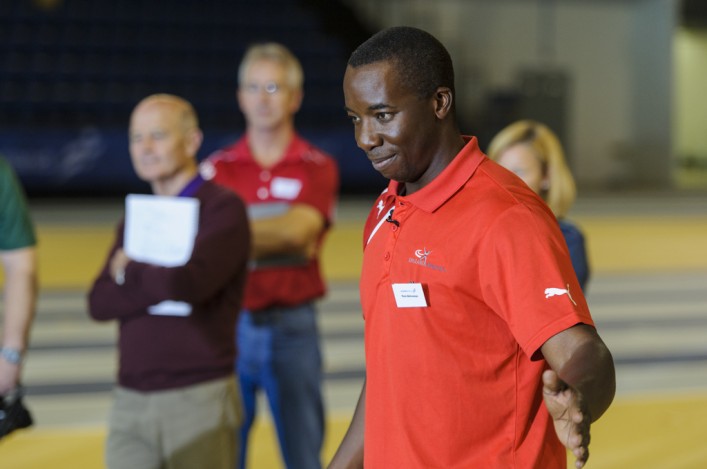 The first in the series of three Event Group Coach Development days took place on Sunday 26 October at the Emirates Arena, with over 130 coaches attending the sessions.
Activity was led by Matt Wood and Tony Hadley for speed; Femi Akinsanya and Ken Allan for jumps; David Parker, Mick Jones and Hugh Murray for throws; and Mark Pollard, Mike Johnston and Robert Hawkins for Endurance.
The Coach development sessions discussed and established key physical and technical competencies for the athlete, how to develop these, and the planning of these elements during the winter preparation.
'It was an excellent day, with lots of coach and athlete inter-action and learning displayed throughout each of the sessions,' said Darren Ritchie, scottishathletics performance manager (pictured).
'In the afternoon the Emirates was buzzing with lots of event specific coach development activity taking place as well. At the end of the day, it was great to see the coaches working in groups to discuss in-session and micro-cycle planning in their coaching practice.
'Following the National Coaching Conference in September, I am really encouraged to see the effort by the Scottish coaches in their continued desire to improve their knowledge and understanding. We all look forward to the next Event Group Coach Development Day in December.'
The next Event Group Coach Development Day is on 7 December 2014 and will take place across the following venues:
Sprints, Hurdles and Throws: Grangemouth
Jumps*: Pitreavie
Endurance: TBC
There is a third Event Group Coach Development Day due on 22 March 2015.
*Please note, coaches who have an interest in coaching pole vault, there will be a practical session led by Eamon Fitzgerald on how to teach the pole vault. Following the session, there will be opportunities to be mentored by one of the leading pole vault coaches in Scotland to provide further support to the learning on the day.
Due to the high interest by coaches, and to ensure quality of delivery and learning there will be a limit to coach numbers.
Coaches who attended the first Coach Development Day will be given first priority to these places. To book your place for December 7 please email mary.anderson@scottishathletics.org.uk
**Presentations and hand-outs from the weekend will be available on this page in due course.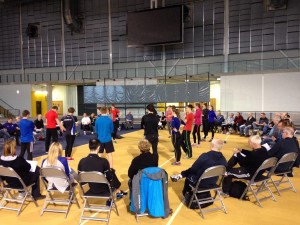 Event Specific Day at Emirates
Tags: Coach Development, Darren Ritchie, Emirates Arena, National Coach Development Programme