Euro U23 Champs in Poland
Three Scottish athletes travelled to Poland last week to represent GB and NI at the Euro U23 Champs in Bydgoszcz.
For Jack Lawrie and Kelsey Stewart it was a step-up after being involved at the European Juniors two years in Sweden, while for Neil Gourley is was a second appearance at this level after taking bronze in Estonia in 2015.
This time, Neil successfully came through his 1500m heat last Thursday and then finished fourth in the final on Saturday afternoon at the Zawisza Stadium.
A late burst in a slow-burning race wasn't quite enough for the Scot to get through the runners ahead of him and into the medals over the final few strides, as he clocked 3.49.53.
'I made the wrong decisions there and I am furious with myself,' said Neil, with a typically honest assessment of his performance.
'The gaps didn't appear as I had hoped so that I could get out when I hoped. It was quite tightly-packed at times.
'It was quite slow early on but I was reasonably happy with that – looking back, I could maybe even have been true to my tactics and gone right to the back of the field for a bit and worked forward from there on the last lap.
'It's pretty frustrating to be honest because I came here with pretty high hopes of getting among the medals, but I will just have to pick myself up.'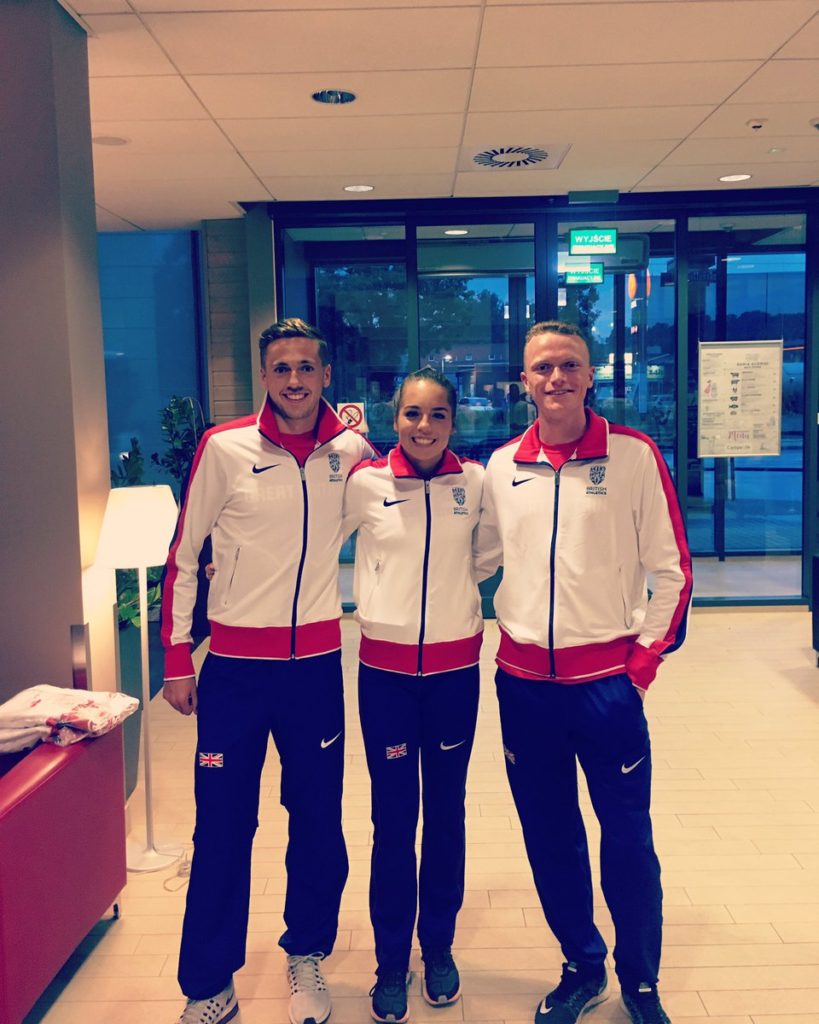 Neil Gourley, Kelsey Stewart and Jack Lawrie – photo via Twitter
It was a relatively similar story for Jack Lawrie as he came through a heat and a semi-final in the 400m Hurdles to then finish seventh in the final in a time of 50.60. Jack's GB team-mate, Jacob Paul, was fifth in a race that featured a Euro U23 Championship Record from Karsten Warholm.
'It wasn't really there for me today but I gave it a good go,' said Jack.
'Guys in the race have run big PBs so fair play to them in the third race in the week. I got the hurdles a bit better but just couldn't quite bring out my best run on the day; 50.60 isn't too bad but I will keep working hard and trying to improve.'
If it was tough to take for the two guys in Bydgoszcz then spare a thought for Kelsey.
The Aberdeen AAC athlete trained hard on a daily basis with the 4 x 400m Relay squad but – just as happened at the Euro U20s two years ago – the event went to a straight final, as a number of nations failed to field teams.
Kelsey the missed out on the selection and the GB and NI quartet finished fourth in the final despite having high hopes of a medal.
All at scottishathletics congratulate Neil, Jack and Kelsey on their selection and involvement at the Euro U23 Champs in Poland and wish them and their coaches and families all the best for the rest of the season.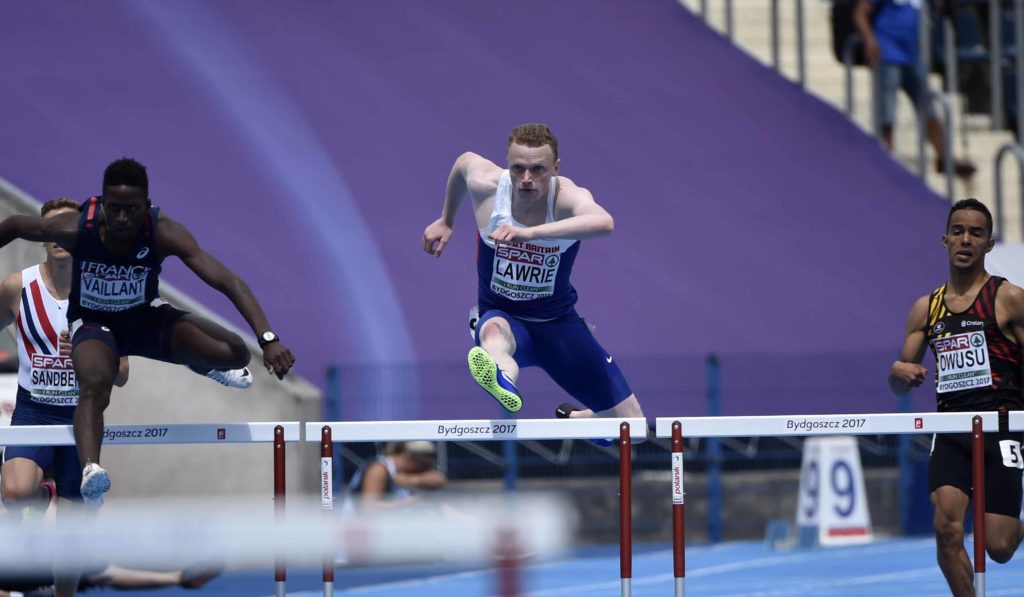 Tags: Bydgoszcz, Euro U23s, Jack Lawrie, Jak Lawrie, Kelsey Stewart, Neil Goruley, Neil Gourley