Eilidh joins Board after AGM approval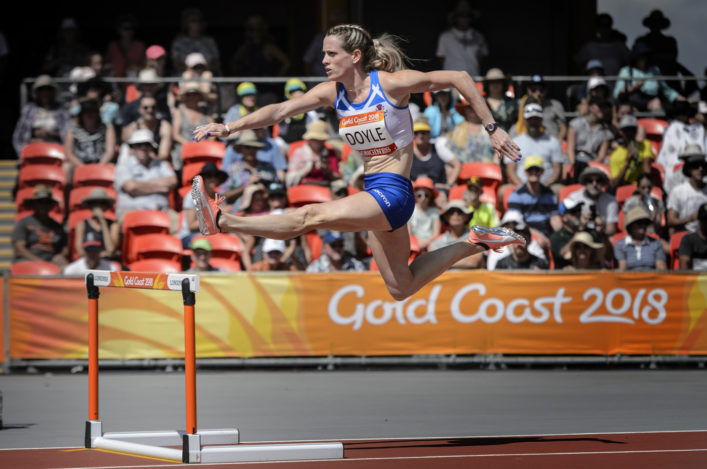 Photo by Bobby Gavin at Gold Coast 2018
Eilidh Doyle has joined the scottishathletics Board after being elected at the Annual General Meeting.
The gathering of members and clubs at the Emirates Arena in Glasgow today agreed to a recommendation to appoint Scotland's most decorated track and field athlete as a non-executive Director.
Chairman Ian Beattie described it as a great opportunity for those guiding the sport to benefit from Doyle's wide-ranging athlete experience at international level over the past decade.
The AGM also made other key decisions in terms of Commission appointments and approved membership fees which take effect from April next year.
A 'feelgood factor' was reflected in the review of the year in question – from 1 April 2017 to 31 March 2018 – which covered a record 16 Scots competing at the World Champs in London (with the year under review not including Gold Coast 2018).
The meeting duly approved the Annual Report and the Financial Statements for the year in question., as well as the 2017 AGM Minutes.
Beattie revealed how he and chief executive Mark Munro had spoken to Eilidh and her husband, Brian, some months ago to discuss the couple's return to Scotland and the possibilities which might surround that move.
'Mark and I met with Eilidh much earlier in the year for a general catch-up, but also with a view to seeing whether we could do anything to benefit at Board level from Eilidh's vast experience,' said Ian.
'The discussion went very well, and Eilidh confirmed she would be keen to get much more involved once she relocated back to Scotland in the late summer.
'We put the wheels in motion and Mark and I believe this is a great opportunity for us as a Board and as a sport. Eilidh has massive respect across the Scottish, UK and World athletics community and we are sure athletics in Scotland would benefit hugely by bringing her on to the Board.
'It's another great demonstration that we are athlete-centred, with everyone involved working together to make the sport stronger.'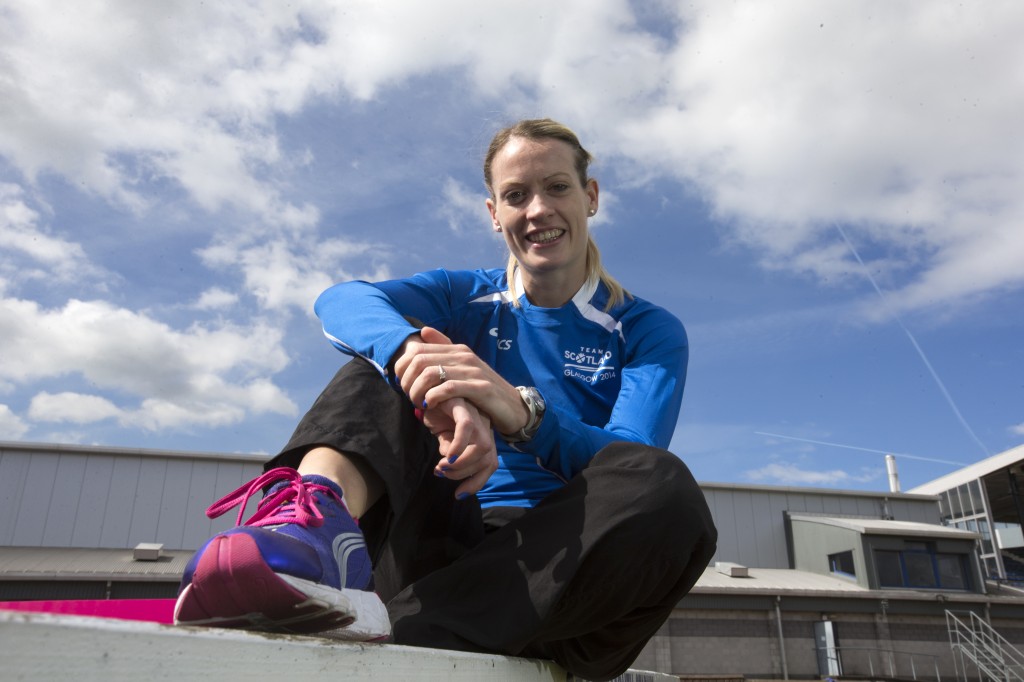 After being given the news she had been elected by the clubs at the AGM, Eilidh said: 'I'm delighted to have been approved as a non-executive director of the scottishathletics Board.
'I am really keen to act as a voice for athletes and I am hoping I can really contribute and help guide the sport in Scotland.
'I want to add my knowledge and experience of top global competition to what is already a wide range of people deeply connected to the sport in various roles.
'From my point of view, I feel it's important to have involvement in what is going on with the sport as a whole.
'As athletes we tend to be purely involved in our own development and progress but I really want to see the sport flourish, too.'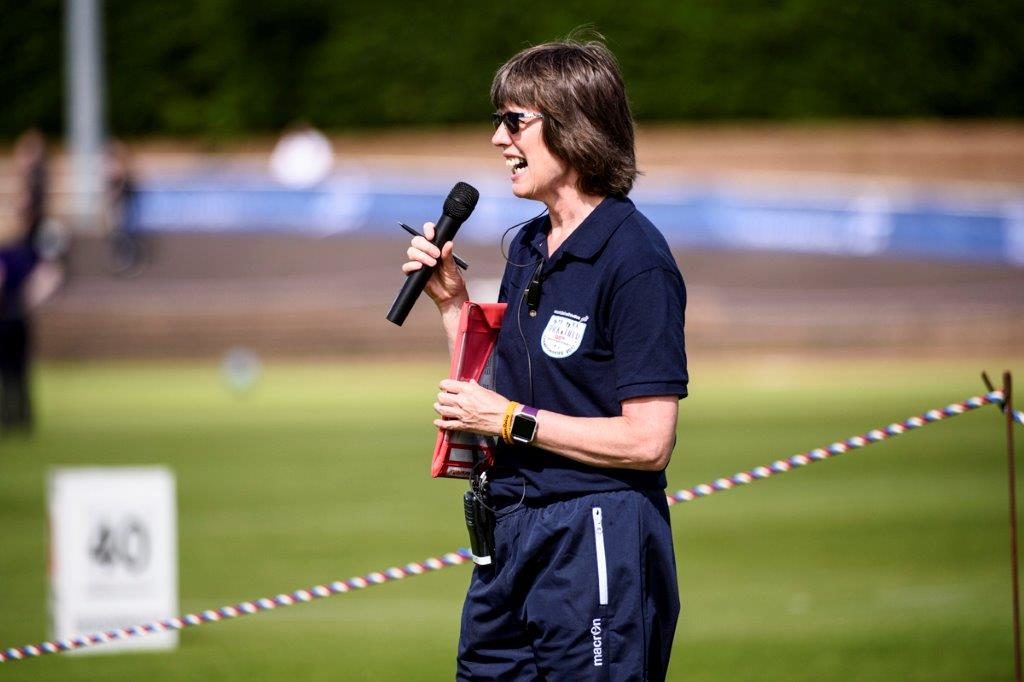 President Leslie Roy
In her President's Report, and addressing the meeting, Leslie Roy said: 'Having been crowned Governing Body of the Year at the Scottish Sports Awards in 2016, it was another huge compliment for the sport in Scotland after a superb 2017 to then win it again for the second year running.
'Throughout the sport, athletes in all disciplines and age groups were winning medals at British Championships which shows a real demonstration of depth by athletes, coaches and clubs.
'As a collective, they were also breaking Scottish Records some of which have dated back to the 1970s and 1980s and that's been great to see.
'We not only had achievement at elite level, but we had 120,000 athletes competing at our scottishathletics permitted events.
'Overall, this has been a fantastic year and it could not have been done without the help and support of so many people. My thanks to all members of staff, members of the Board, our Commissions and committees within scottishathletics who worked hard to develop and improve the delivery and performance of our sport over the year.
'Well done to all athletes, clubs, Officials, coaches and administrators who made 2017-18 a very successful year indeed.'
Chief executive Munro spoke to the meeting about the main focus remaining the same, as the governing body look to prepare a strategy for 2018-2026 entitled 'Building a Culture of Success'
'The main focus is athletes, clubs, coaches, Officials and events,' he said. 'It is about putting these people, these groups, at the heart of all that we do.
'Looking back, the 2017-18 year in question is one of the finest we have ever had – and not just at elite level performance. It is clubs who are driving the sport forward in Scotland and we are constantly amazed and delighted at the progress they are making.'
Membership fees were agreed by the meeting and these apply from next April (2019)
(Current fee in brackets)
Senior Club Member £21 (£20)
U21 Club Member £10 (£8)
U13 Club Member £8 (£7)
Coach Member £25 for 3 years (no change)
Official Member Free (no change)
Family Member £50 (£47)
Senior Member unattached £46 (£45)
Over 65 Member £13 (£12)
Friend and Supporter Member £21 (20)
*Honorary Life Membership was bestowed on Mairi Levack and this will be presented at the FPSG Awards Dinner on Saturday 3 November.
Mairi is a founder member of the North Uist AAC and has been instrumental in making athletics the No 1 sport in that corner of the Western Isles.
Many thanks to all clubs who sent representatives to the Emirates Arena for the AGM.

Tags: AGM, Eilidh Doyle, Leslie Roy, Mark Munro