Eating Disorders: Webinar opportunity to help coaches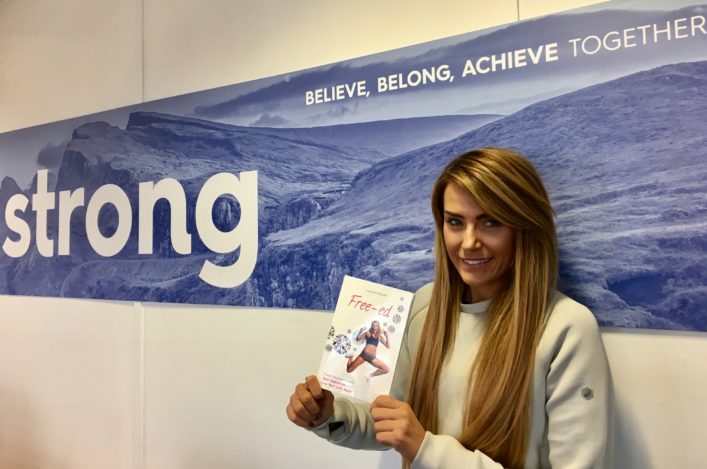 Jayne Nisbet has raised awareness with the launch of her new book 'Free-ed'
Bobby Clay article at Athletics Weekly
Athletes, especially at the elite level, would be viewed by most of the general population as 'healthy'.
However, the eating behaviours of some athletes may be associated with harm (disordered eating) or may even be part of a clinical condition, such as anorexia or bulimia nervosa (eating disorders).
Whilst most athletes follow a training regime accompanied by a diet that supports health and performance, some will struggle with their eating behaviours, weight and self-esteem which may be exacerbated during certain times of the year, including the Christmas period.
Now there is a Webinar opportunity coming up next week – on Thursday 7 December – This webinar aims to help sports professionals, specifically coaches, working with athletes of all ages and abilities to detect possible eating problems at an early stage:
Why are eating disorders a problem in sport?
What are the signs and symptoms of eating disorders?
How can we monitor eating behaviours?
How can coaches contribute to reducing the eating disorder risk?
How can coaches support athletes who are currently experiencing eating problems?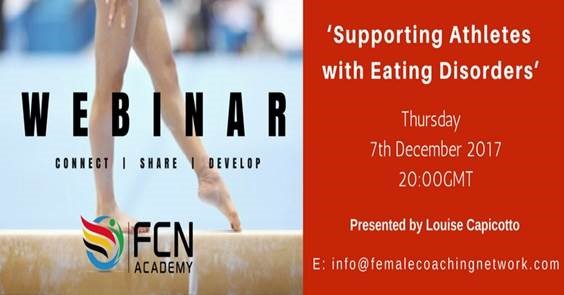 Presenter Louise Capicotto
Louise is a BPS Chartered Sport and Exercise Psychologist in-training based at Loughborough University and is an Academy Coach at the Female Coaching Network.
She has conducted research into the support of athletes with disordered eating and has personal experience of eating disorders spanning over a decade during her time competing as an athlete within track and field (throwing events) and power-lifting. Finally, Louise is an ambassador for the UK-based eating disorder charity 'Beat'.
How To Access the Webinar:
*Email us at info@femalecoachingnetwork.com letting us know you want to join us on the 7 December 2017 at 8pm
*Make the small payment of £5 to our PayPal donation page and your unique webinar access code will be sent to you.
*Tune in on 7 December 2017 at 8pm from the comfort of your own home, car or coaching office!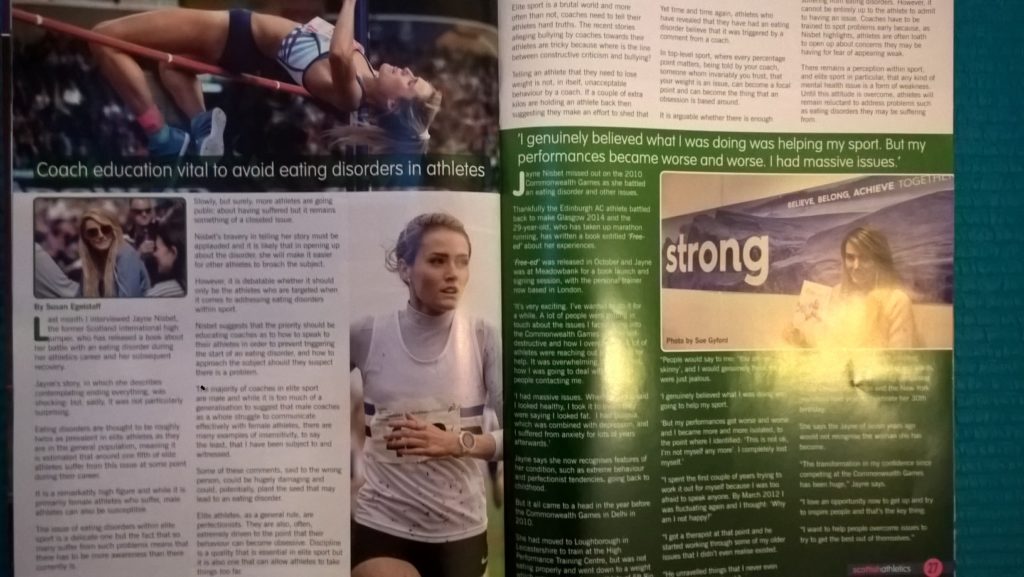 Coverage on Jayne Nisbet in the new edition of PB magazine
Tags: Bobby Clay, Female Coaching Network, Jayne Nisbet, Louise Capicotto