Brave Jayne launches new book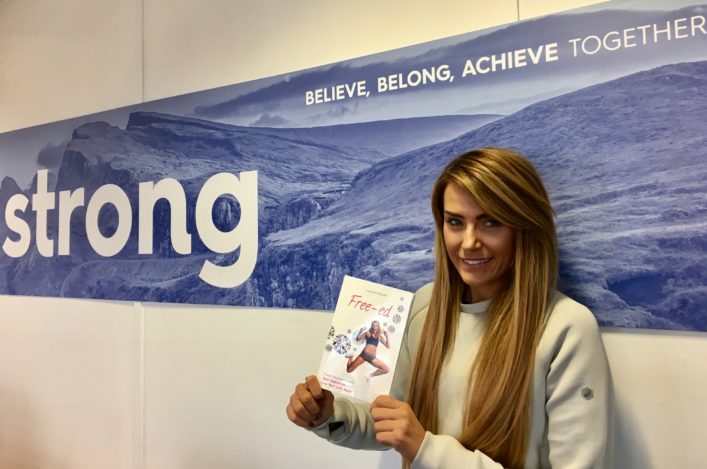 Jayne with her new book – photo by Sue Gyford
High jumper Jayne Nisbet missed out on the 2010 Commonwealth Games as she battled an eating disorder and other issues.
Thankfully the Edinburgh AC athlete battled back to make Glasgow 2014 and the 29-year-old, who has taken up marathon running, has written a book about her experiences.
'Free-ed' is out on October 16 and Jayne will be at Meadowbank next Tuesday (October 10) at 6.30pm for a book launch and signing session.
'It's very exciting. I've wanted to do it for a while. A lot of people were getting in touch about the issues I faced going into the Commonwealth Games – being self-destructive and how I overcame it. A lot of athletes were reaching out and asking for help.
'It was overwhelming, to be honest, how I was going to deal with all these people contacting me.
'I had massive issues. When someone said I looked healthy, I took it to mean they were saying I looked fat.'
Read more in this interview in the Edinburgh Evening News
Jayne in action in a cross country event at Bellahouston a couple of years ago – photo by Bobby Gavin
Tags: Glasgow 2014, Jayne Nisbet