District Champs – enter online now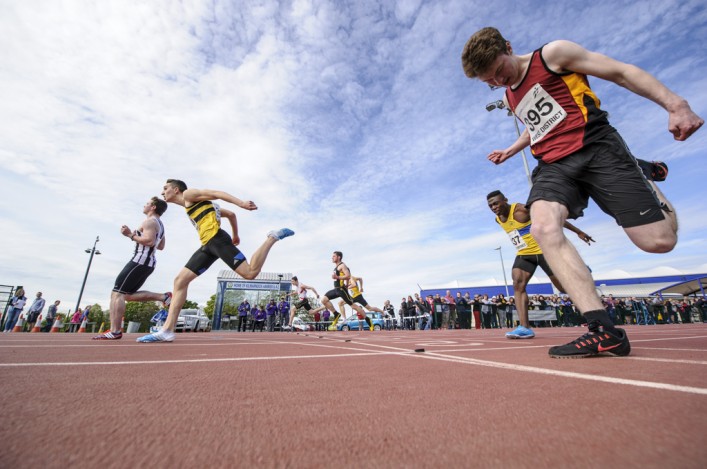 Don't leave it to a photo-finish – enter the District Champs now (photo by Bobby Gavin)
The scottishathletics District Championships loom large next month – with three venues ready to play host to the East, West and North events over 13/14 May.
And we have online entry now open via this website with that facility remaining until entries close on April 27 for all three events.
Inverness stages that event with Grangemouth the venue for the East District Champs and the Ayrshire Athletics Arena in Kilmarnock welcomes West athletes.
These championships are for all age groups from U13 through to Seniors. Masters athletes compete as the Seniors and it is a great early-season opportunity for a PB, a final place or even a District Championship medal.
Friday night athletics has happened over the past couple of years in the East and the West and that will be the case this year in the North, too. This will help ease what has become a very busy one-day North programme recently.
Online entries are now via links for each District and each age group
Follow the link here to get to the page (scroll down the listings) and then choose East, West or North and the age group
http://events.scottishathletics.org.uk/events?page=3
More North entry links here:
http://events.scottishathletics.org.uk/events?page=4
All the usual events are on offer at all the venues with the exception of steeplechase and 5000m. District Champs in the 5000m will take place at the Glasgow Athletics Association Miler Meet at on Friday 29 July.
There will be 3000m steeplechase opportunity for U20/Senior Men at Kilmarnock and for U20/Senior Women at Grangemouth.
For the first time this year, and following large entries in certain events at the National Championships, we plan to apply standards to the long jump at the Scottish Age Group Champs at Grangemouth in August at U13 and U15 level and also for U17s (within the Senior Champs in August)
That detail can be checked out on the page for each of the District events
Tags: District Champs, Grangemouth, Inverness, Kilmarnock