Decathlete Murphy lands GB vest for Euros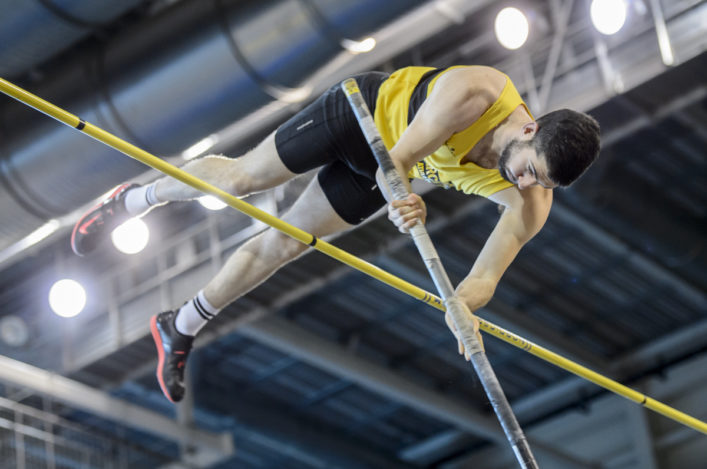 Photos by Bobby Gavin
Enter Scottish CE Champs on July 1/2
Andrew Murphy has landed a GB and NI vest at Senior level after being called up for the Combined Events European Team Champs.
It is a reward for strong performances in recent months by the Kilbarchan AAC athlete, culminating in a bronze medal at the England Athletics Champs in Bedford at the end of May.
Andrew recorded a new points tally PB of 7170 that weekend and his selection by British Athletics comes more than five years after first being picked to compete for GB at U20 level in a Combined Event Match in Cardiff in March 2012.
'I'm delighted to be selected and looking forward to the event in Tallinn in Estonia in a few weeks,' said Andrew.
'I won that GB vest back in 2012 but there's been nothing else in that sense for these past five years. It was exciting back then to compete at that level and it will be to do so again.
British Athletics selection story
'I've been working with my coach, Colin Sinclair, for two-and-a-half years but I was injured early in that period. We've just put together a really solid winter of training, and indoor competition, and I think that's what has made the difference and helped me get a points PB and individual event PBs.
'After the Champs in Bedford, I was effectively fourth pick for the four slots for the Senior Men for GB, but two others guys still had the chance to top my points figure at the event in Tenerife.
'Colin and I were watching the results as they came in and, thankfully for me, they didn't make it, with one of them reaching 7120 and the other 7000.
'I've had a lot of support and that's the way it is in the CE community in Scotland. We spend so much time together at competitions that you tend to get to know each other and support each other.
'Guys like Tom Chandler and Howard Bell are competing alongside me now as a Senior and there's Holly McArthur making a name for herself with great performances at U20 level.
'It's a good time at the moment in Combined Events in Scotland and hopefully that maybe encourages a few younger athletes to give it a try.'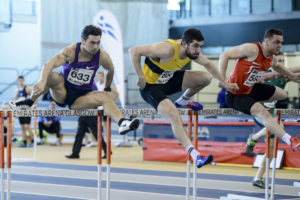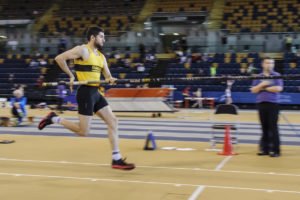 Tags: Andrew Murphy, Combined Events, Decathlon, Euro Team Champs