Crawford breaks Loch Ness record for Scottish title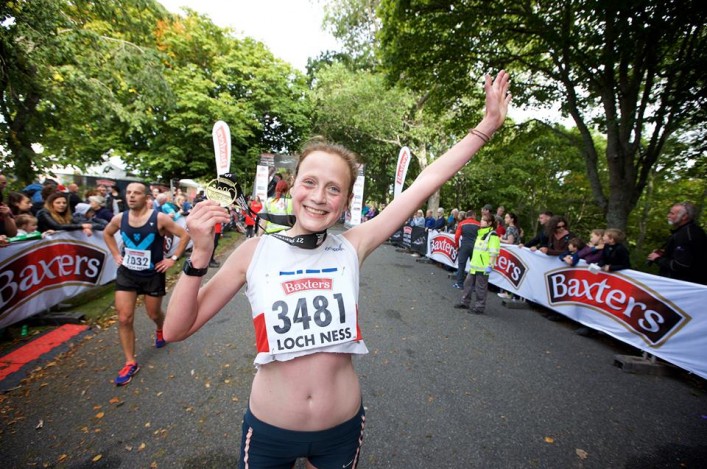 Female Teams Loch Ness Marathon
Record-breaker Megan Crawford was in exuberant mood after winning the women's title in the Baxters Loch Ness marathon yesterday. The Fife AC runner completed the scenic Highland course in a time of 2hrs 44min 50secs to obliterate the previous women's record of 2:46:10 set by Central AC's Jenn Wetton last year when Crawford finished 15secs behind in second position.
The win meant Crawford pocketed the Scottish title for the second time in three years – while in the men's race Edinburgh-based Patryk Gierjatowicz (Hunters Bog Trotters) collected the Scottish title for the third year in a row.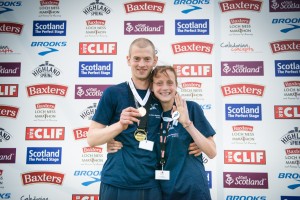 In the women's race, Belgrave's Gatenesh Tamirat, the 2014 Jersey marathon champion, finished second in 2:57:44 with Shona McManus (Kelvin Runners) pipping Gillian Sangster (Dundee Road Runners) by 41secs to take third spot in 3:02:06.
Crawford said: "I love this marathon. It's definitely one of my favourites and I was actually having fun out there. One of my main motivations for doing it was to try to win the Scottish title again and I've done that so I'm very happy.
"I ran with Gatenesh for the first 17 miles. I was reluctant to go in front before then so I just stayed with her. I'd thought about making my move on the hills after about 19 miles, but then decided to push on a bit earlier than that. When I made my move she didn't stay with me for too long so I kept pushing and decided that if I fell apart it would just be my own fault. But I was fine and I knew I was on track for a good time so I kept it going. I'm hoping to do the half marathon in Glasgow next week so I hope I recover quickly."
Tarus Elly, who returned from visiting family and friends in Kenya four days earlier, won the men's race for the second time in three years. The tall African, who has been living in Hyde for a number of years, was only a few seconds outside his best time when sprinting home in 2:25:19.
Four-time previous champion and title-holder Tomas Abyu, from Salford, had to settle for second position in 2:27:37 while Gierjatowicz finished a further 10secs behind. Kenyan athlete Benjamin Bartonjo, who was expected to be a strong contender for the top prize, never appeared.
Fourth-placed John Newsom won the Gerald Cooper Memorial Cup which is presented to the first Highland runner to finish the marathon. The sponsors of the award, HSPC, will now make a £1000 donation to a charity of his choice.
Newsom also took second position in the national championships while his clubmate Donnie Macdonald collected bronze when finishing fifth overall in 2:33:28.
With thanks to Fraser Clyne
See also:
Full report on the Loch Ness Marathon website, including 10K and 5K
Full results via the Chip Timing website
Tags: Donnie Macdonald, Dundee Road Runners, Fife AC, Gillian Sangster, Hunters Bog Trotters, John Newsom, Loch Ness Marathon, Megan Crawford, Patryk Gierjatowicz, Scottish Marathon Championship, Shona McManus