After Conference, Coaching Roadshows are next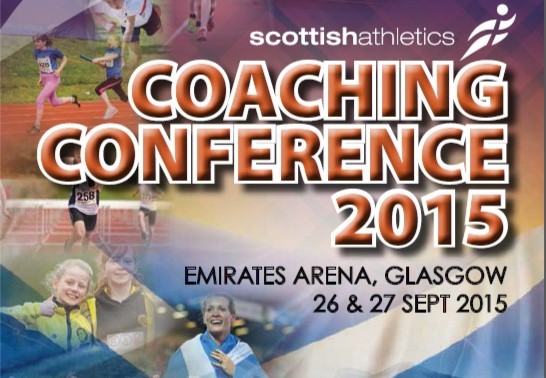 Coach of the Year 2015 Short-lists
The scottishathletics Coaching Conference last weekend at the Emirates Arena once again provided a great platform for learning.
With a world class line-up of key leads, some 200 coaches and athlete demonstrators enjoyed the breakout sessions and seminars as they sought to improve their knowledge.
Thanks are due to all those who were involved and particularly to those coaches who supported the event with such enthusiasm and a desire to improve.
There are some courses coming up before Christmas, with the Foundation Courses at the Emirates on October 24/25 on offer to those at Coaching Assistant level and above.
(These courses will soon be known at Athletics Development and Physical Preparation 1)
This course costs £30 for scottishathletics Coach Members
At the conference we launched the new National Coach Development Programme. As part of the programme, scottishathletics are hosting a series of Roadshows across the country to give coaches and clubs the opportunity to find out more about the Programme  . . . and how it can benefit them.
The confirmed dates are as follows:
4 November – Emirates Arena, Glasgow
11 November – South Gyle, Edinburgh
18 November – Grangemouth
Grampian and Highlands and Islands to be confirmed
The Roadshows will run from 7pm to 8pm in Glasgow and Edinburgh, and from 6.30pm to 7.30pm at Grangemouth. These are open to all scottishathletics coaches at all levels and are FREE.
To sign-up for these please email performanceteam@scottishathletics.org.uk
We will be announcing further steps and education opportunities on the coach development journey over the next few weeks as we start to look towards 2016. 
At last weekend's Coaching Conference, Boo Schexnayder and Mike McNeil were among the main presenters and they were pleased to spend the weekend in Scotland.
'Many thanks for the opportunity, hospitality, and all the work you put into the conference. It is a great event, extremely well staffed and planned, and I hope the coaches appreciate it. I had a great time.'
Boo Schexnayder
'I had a great time . . . I was so impressed by the professional organisation and range of top coaches!'
Mike McNeill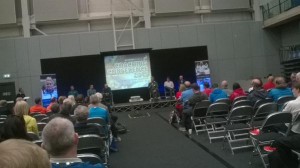 There were a number of photos and feedback on Twitter via the hashtag #SALCoach and thanks to those who posted messages.
We've also collated some feedback via conversations, emails and indeed the event questionnaires issued over the weekend. The responses are appreciated  and will help us plan for next year.
'Thank you for both the invitation to the sprint masterclass on Friday and for the opportunities to attend the various seminars and workshops at the conference. It was my first conference and I thoroughly enjoyed it all. Looking forward to the many opportunities ahead.'
Ryan McAllister Giffnock North
'Content was very good with key messages being delivered at a level of understanding suitable for everyone.'
Neil Renton Gala Harriers
'It was very enriching experience just I need to improve my Scottish accent!'
Lubos Benko from Qatar
 'I enjoyed Boo Schexnayder's speech and have been inspired by some of his lessons.'
Laura Aitcheson Run Arran
'Thank you for an excellent conference. It's this time of year when coaches like myself get inspired and enthused by the input given by the more experienced of our sport. It's always a pleasure to listen to them as they share their knowledge with us as I'm always looking at ways of developing my own skills on to a higher level.'
Thomas Patterson  Red Star AC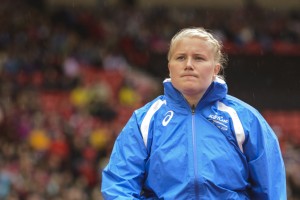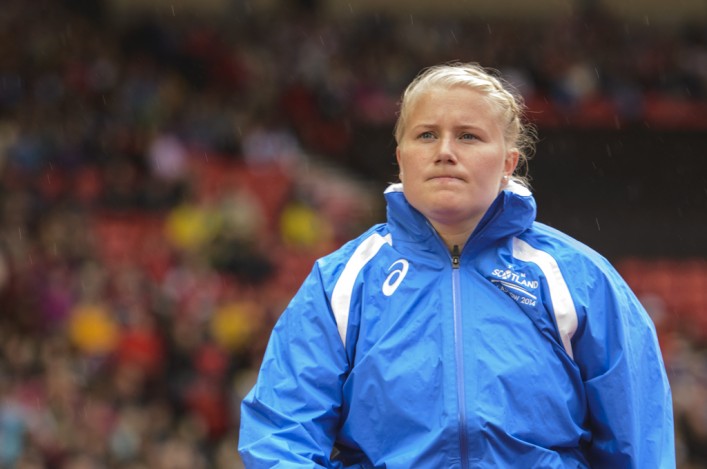 Susan McKelvie 
'I come to the Conference every year and it is helping me as a coach.
'Saturday was great because I was able to listen to Vesteinn Hafsteinsson on throws and then attend the session by Boo Schexnayder on plyometrics.
'I have known Vesteinn and some of the athletes he has coached for a number of years so it was really useful to get his insight.
'I also enjoyed Boo's opening remarks about coaching from Playground to Podium. I am coaching myself now and someone like Natalie Robbins is 17 so I guess she's exactly what we are talking about in terms of progressing someone from Junior to Senior.'
Susan McKelvie Edinburgh AC
'Thanks @scotathletics for a good weekend of coaching knowledge sharing #SALCoach. Phil Moreland was exceptionally good this year'
Paul Allan of Pitreavie AAC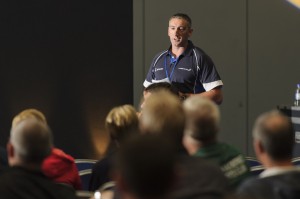 With thanks to Darren Ritchie
Tags: Coaching Conference, Darren Ritchie, National Coach Development Programme, Roadshows, Susan McKelvie