Captain Butchart sets sights for Euro Cross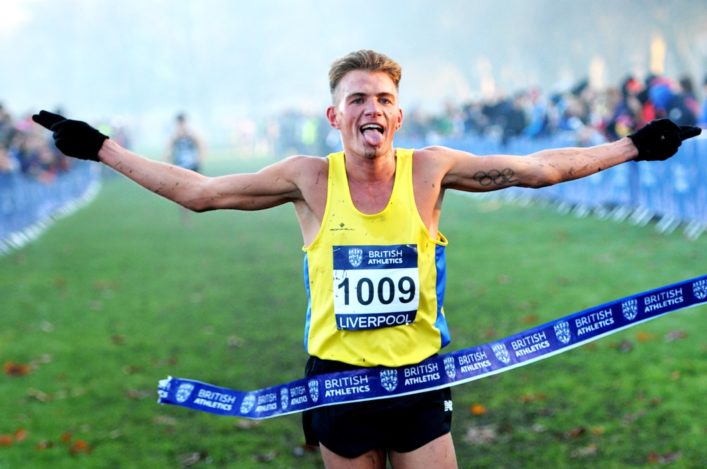 Italy-bound – Butchart wins Euro Cross trial race in Liverpool (photo by Mark Shearman)
Scottish power: four set for Euro Cross
British team captain Andy Butchart heads for Italy with this week believing GB and NI must set their sights high in Sardinia.
The Central AC athlete and Scottish Olympian has been handed the captaincy honour for the event in Chia to cap his own remarkable 2016 journey.
Remarkably, it is less than four years since Butchart won his first Scotland vest at U23 level in a Celtic Nations XC race in Cardiff – when he was called up as a late replacement.
'This is an amazing honour and something I am very grateful to have received. It has been a great year for me individually, so it will be a proud moment to captain the team at the European Cross Country Championships.
'I was surprised to receive the phone call asking me to be captain but it was an easy decision to accept it. We are sending arguably one of our strongest ever teams to the Championships and it is good to see five Olympians in the team.
'As I said at the Trials, it is great so many athletes stayed true to their roots and it shows just how important the cross country season is.'
The Senior Men's team that features Butchart and fellow Olympian Callum Hawkins – and four Rio athletes in all – certainly look to be among the favourites for their race. Butchart and Hawkins dominated the trial in Liverpool and were followed home by fellow Olympians Andy Vernon and Ross Millington.
Now the six for Sardinia also comprises Dewi Griffiths and Ben Connor – with the top four to count come Sunday's event.
In terms of the Scottish element, Steph Twell races again at Senior Women's level with a fine record in this event both as an individual and in team medal terms while Josh Kerr makes his bow in the Junior Men's race after a fine third place finish on Merseyside.
Callum Hawkins selected for London 2017 World Champs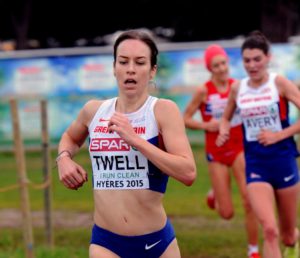 Steph Twell en route to sixth place and team gold last year in Hyeres
Twell preview with Athletics Weekly
Butchart fully expects Britain to be in contention, although he has a 'score to settle' with the Euro Cross.
'I was in Bulgaria two years ago in the Senior Race but it didn't go well at all and I finished 35th,' said Andy, who won the trial race by eight seconds from second-placed Callum.
'So it will need to be a lot better than that from me and the other guys if we're to be in the hunt for the golds or the podium.
'I have to say I think we've a strong team and we're capable. We will see what the course is like and the conditions and the opposition.
'But you have to go into an event like the Euro Cross believing you can do well and I'm sure this Senior Men's team can very competitive. We've four of us with Olympic experience behind us from this summer and, purely from a Scottish perspective, the trial race went very well for me and Callum.'
Butchart won't be stepping totally into the unknown in Chia, however.
'I've raced there before when I represented GB at the European Cup over 10,000m on the track a couple of years ago, for one of my first GB vests,' he said.
'I can remember the hotel and it's a nice place to be going at this time of year. I'm sure it won't be quite the same as a cross country in Scotland at this time of year but we will get a look at the course prior to Sunday.'
British Athletics team announcement for Chia
Athletics Weekly interview with Andy Butchart on his cross country roots

Tags: Andy Butchart, Callum Hawkins, Celtic Nations XC, Euro Cross, Italy, Josh Kerr, Sicily, Steph Twell