Athletics at Ravenscraig – our concerns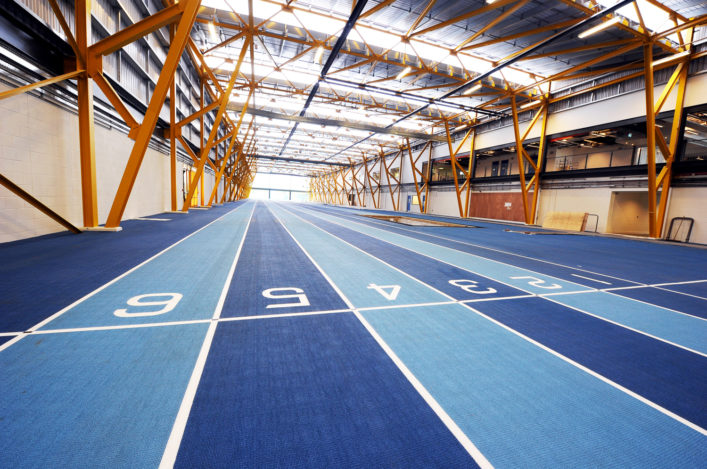 On Twitter #SaveRavenscraigAthletics
scottishathletics can confirm we are working closely with a number of clubs following rumoured proposals from North Lanarkshire Leisure to alter the athletics provision at the Ravenscraig Indoor facility.
The venue is an important one for all athletics users and we would very much prefer to see track and field options therein protected and enhanced, rather than changes being made to the use of the allocated space.
We were made aware of North Lanarkshire's plans during the Festive break and responded quickly to support those clubs and athletes affected – which include Law and District AAC, Cumbernauld AAC , Airdrie Harriers, Motherwell, Hamilton & District AAC, Larkhall YMCA, East Kilbride AC and Whitemoss AAC and a couple of other important technical event training groups.
A lot of work is now happening ahead of a full council meeting being held by North Lanarkshire on Friday 26 January.
'scottishathletics were made aware of potential alterations to the use of the athletics facilities at Ravenscraig over the Christmas period,' said scottishathletics chief executive, Mark Munro.
'Ravenscraig is an important facility for athletics in the Lanarkshire area and was clearly identified within our 2015 National Facility Strategy as a site that should be developed further to include a 400m track and field facility outdoors in order to complete it fully as a 'regional centre' for athletics.
'scottishathletics have been working closely with the clubs in the area and are in communication with the Leader of North Lanarkshire Council, the CEO of North Lanarkshire Leisure, sportscotland plus various political influencers – including the Minister for Public Health & Sport (Aileen Campbell) – to try to find a solution that meets the needs of all stakeholders.
'There is a council meeting of North Lanarkshire Leisure on January 26 January to discuss this matter and we will hopefully find a solution thereafter.'
There is a growing social media campaign with clubs contacting their local politicians in North Lanarkshire for support.