AGM in September and HLM nominations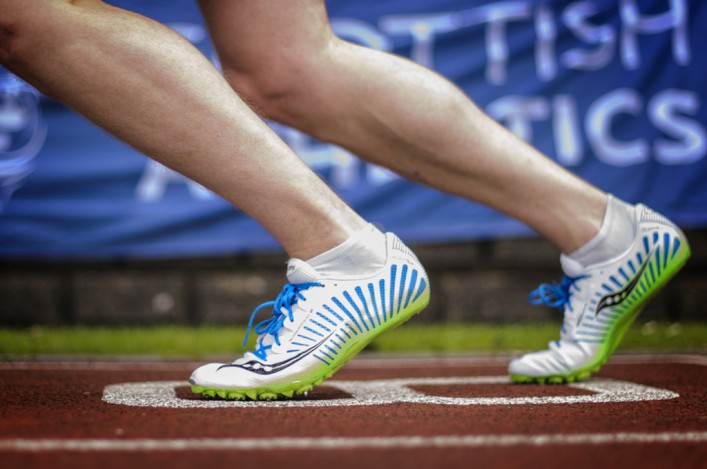 The scottishathletics Annual General Meeting will be held in Glasgow in September.
Saturday 24 September is the date for diaries with the meeting to take place at the Emirates Arena.
And we are asking clubs to start thinking now about potential Honorary life Membership nominations – which are considered in advance of the AGM.
It will be a 10am start for the AGM on September 24 with all members, club representatives, coaches and officials invited to attend. The meeting takes place on the same day as the National Coaching Conference at the same venue.
In terms of Honorary Life Membership (HLM) the process is as follows:
In accordance with the scottishathletics Articles of Association, our Nominations Committee will invite nominations for the award of Life Membership, in addition to putting forward candidates that it identifies. The judgement will be based on:
*Competition achievements may be a significant factor but this is primarily a non-competitor award (e.g. coach, club committee or official).
*Contribution over many years is an important criterion.
*Evidence of a contribution at a National level is normally required.
There will normally be a maximum of three awards in any one year, but there is no requirement or expectation that awards should be made in each year.
In putting forward nominations, the following information will be required:
*Name of person being nominated; Club; Contact details of nominated person
*Details of involvement in athletics including dates Achievement in athletics as athlete/coach/administrator/official etc
*Short summary on the nominee's 'Contribution to Athletics'
Please send your nominations by email to our President, Leslie Roy leslie.roy1@virginmedia.com by July 26.
+++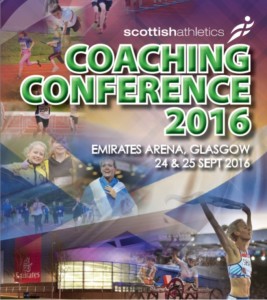 Coaches are urged to make attending the scottishathletics Coaching Conference in September in Glasgow a priority – with a world class line-up being put together for the event in Glasgow.
The weekend of September 24/25 should be circled in diaries with the Emirates Arena once again the venue for sessions which last year drew the compliment 'one of the best governing body coaching conferences in Europe' last year from one of our visiting coaches.
Key speakers are being lined up to address the 2016 Coaching Conference and we're delighted to confirm more of those now.
American Vern Gambetta is chief among them with the internationally recognised expert in training and conditioning for the sport to deliver the opening keynote presentation – as well as delivering a number of sessions on athletic development.
Tags: AGM, Coaching Conference 2016, Emirates Arena, Honorary Life Membership, Leslie Roy