Joel third all-time heptathlon; Marathon runners find it tough in Seville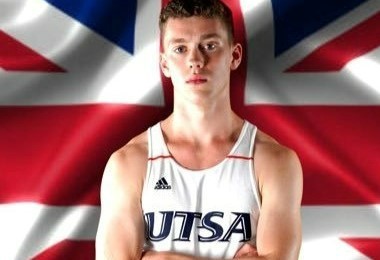 Combined Events athlete Joel McFarlane came up with a top performance in the United States over the weekend.
Competing at Conference level in Birmingham, Alabama, the GB and Scotland international moved to third on the Scottish all-time list for Men's indoor heptathlon.
Joel tallied a PB of 5480 points with four event PBs within his sequence on Saturday and then Sunday.
That points figure has only been bettered in the past by current Record holder, Andrew Murphy at 5662, and second-ranked Jamie Quarry at 5640.
Well done to Joel and his coaching team.
+++
The Seville Marathon proved tough for Scottish athletes as they sought to post Commonwealth Games qualifying standards in Spain.
Steph Davis made the top 30 in the Women's race with a run of 2:37.41. That's just outside the women's standard for Team Scotland for Birmingham 2022 but Steph has already achieved that mark.
Jonny Glen of Inverclyde AC was the best-placed of the men at 2:20.57 as he made a solid debut in the event. Sean Chalmers of Inverness Harriers was a bit further back at 2:25.05.
Derek Hawkins was at around 67 minutes at halfway but dropped out around that stage of the race.
The men's standard for Birmingham 2022 is at 2:15.12 with the window for marathon performances closing on March 6.
+++
Tags: Combined Events, Joel McFarlane