Monument Mile Classic will return in Stirling next May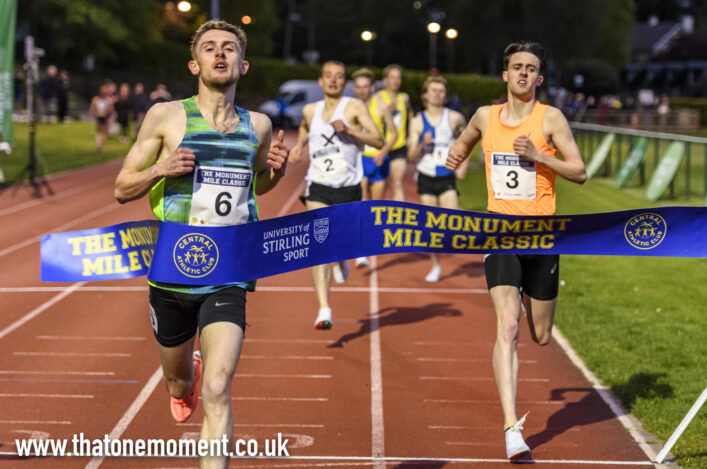 Ben Potrykus won the top Men's race at the Monument Mile Classic back in May with Kane Elliott in second (photo by Bobby Gavin)
The Monument Mile Classic is coming back for a fifth year on Friday 20 May 2022.
Even in a relatively short 'lifetime' the event has become hugely popular and the two most recent versions in September 2020 and then May 2021 saw it continue to grow and develop.
Once again, Central AC, in partnership with the University of Stirling, will deliver an electric evening of open graded track mile races set in the shadow of the iconic Wallace Monument, and against the backdrop of the stunning Stirling University campus.
Following a great event in May 2021, Monument Mile Classic organisers are delighted to announce that our partnership with GSS Developments continues for a second year.
GSS are a commercial property firm operating across Scotland. With offices in Aberdeen and Edinburgh, GSS Developments provide extensive knowledge of the design and build of new commercial buildings, along with a track record of refurbishing and upgrading obsolete buildings, which typifies their approach to creating high quality assets and spaces.
The Monument Mile Classic and GSS Developments look forward to working together to deliver the fifth annual Monument Mile Classic on Friday 20 May 2022.
Cameron and Potrykus win as Matheson lands W60 Mile Record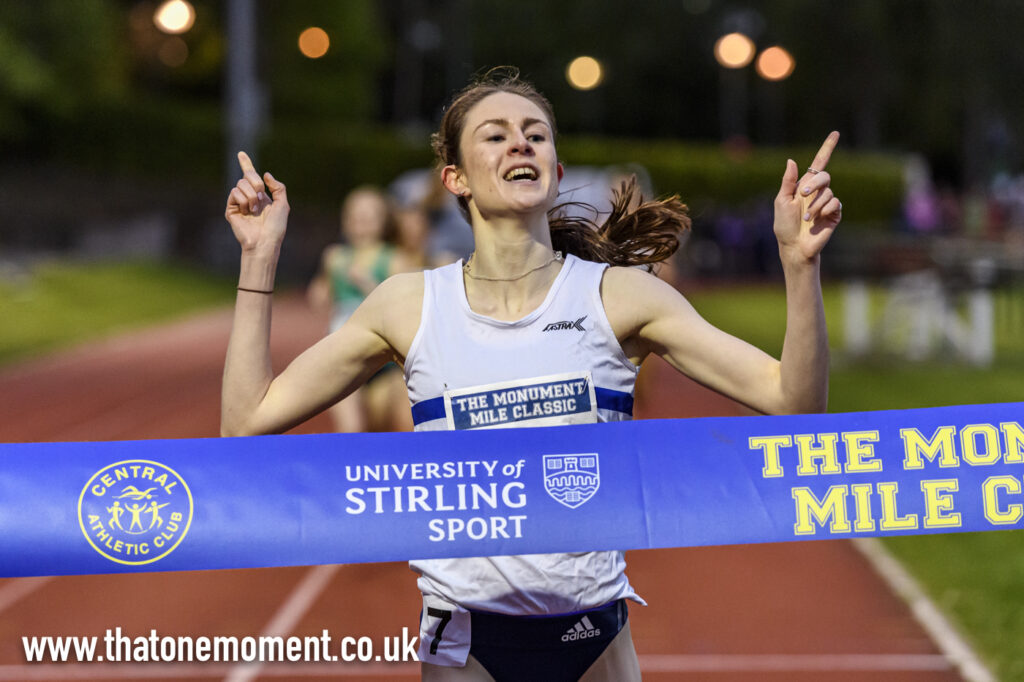 Hannah Cameron won the top Women's race at the 2021 Monument Mile event (photo by Bobby Gavin)
Athletes are invited to enter to race the track distance that made legends of Paavo Nurmi (4:10.4), Sebastian Coe (3:47.33), Steve Ovett (3:48.40), Hicham El Guerrouj (3:43.13), Roger Bannister (3:58.8) – and at The Monument Mile Classic in 2020 – Ian Crowe Wright (3:59.61) and Jonathan Davies (3:59.36).
This event is a scottishathletics Licensed event, and all times recorded will be official, and added to Power of 10 athlete profiles.
As always, and in the event of some tight finishes, photo finish technology will be employed. It is also planned to replicate 2021, whereby a secondary photo finish unit will be set up at the 1,500m split mark to provide an official 1,500m split time for Power of 10.
 Event: The 5th Monument Mile Classic
Location: The Athletics track at Stirling University campus
Date: Friday 20 May 2022
Time: 5:30pm to 10:00pm
ENTER here for Monument Mile Classic 2022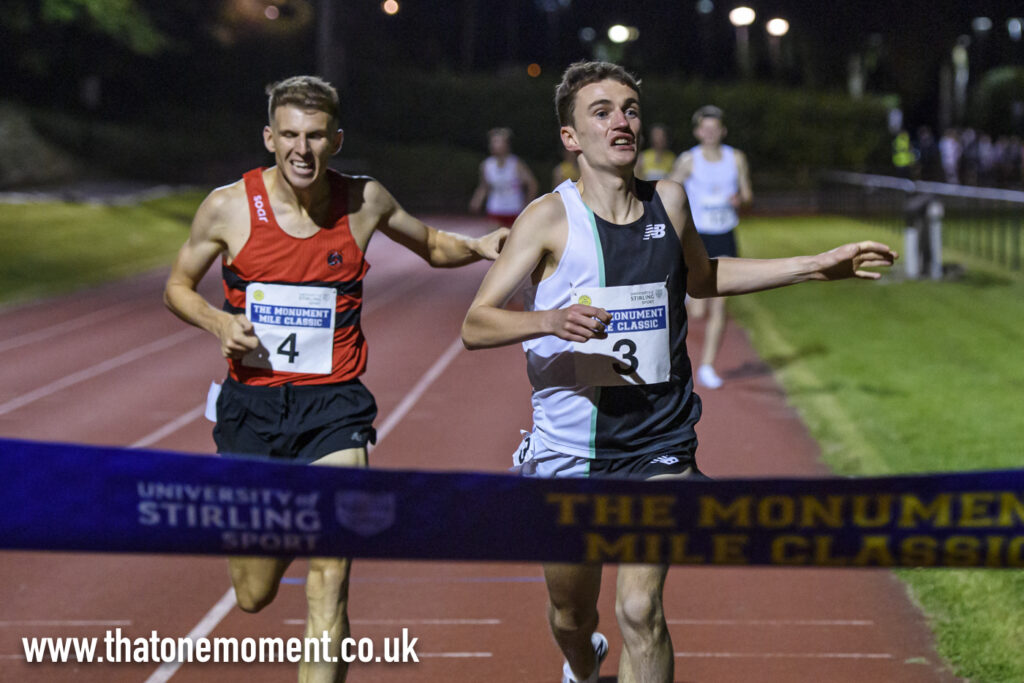 Jonathan Davies and Ian Crowe-Wright both went sub four minutes in Stirling in September 2020 (photo by Bobby Gavin)
Tags: Monument Mile Classic