Laura set for Lanark as three Olympians prepare for #LindsaysXC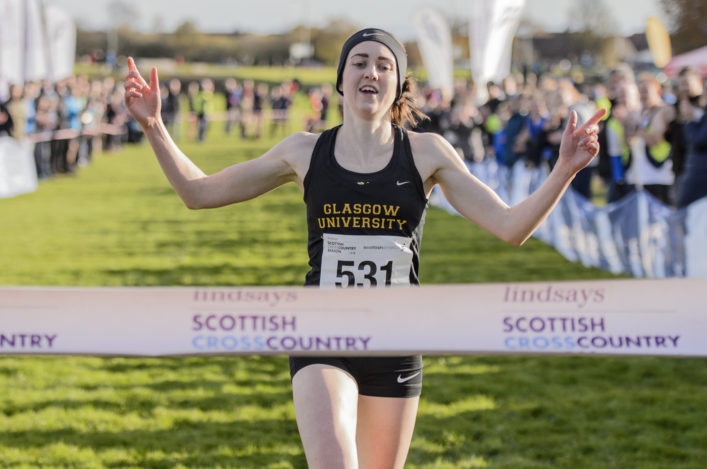 Laura wins the Short Course XC title for the third time in a row in 2017 and her fourth overall (photo by Bobby Gavin)
Start-lists (on right of page)
No fewer than three Scottish Olympians are now set to race at the Lindsays Short Course XC!
Lanark Racecourse is the venue for an eagerly-awaited event in South Lanarkshire.
We had confirmation on Thursday afternoon that Olympic silver medallist Laura Muir, our 2021 4J Studios Athlete of the Year, will pull on her cross country spikes on Saturday.
Laura and her coach, Andy Young, are making plans for her to race in the Short Course XC Champs – and bid for a fifth individual gold medal in this particular event.
With Andy Butchart and Jake Wightman already on start-lists and Laura now confirmed, after initially appearing on the original start-lists for long-time club Dundee Hawkhill Harriers, it should be a very special Saturday at Lanark Racecourse.
The venue itself has plenty of cross country history attached. It staged the very first National XC for men way back in March 1886 – so now, 135 years on, three Scottish Olympians and 1278 others will back at the same venue.
We can't wait !
*Our YouTube highlights from Lindsays National XC Relays should whet the appetite . . .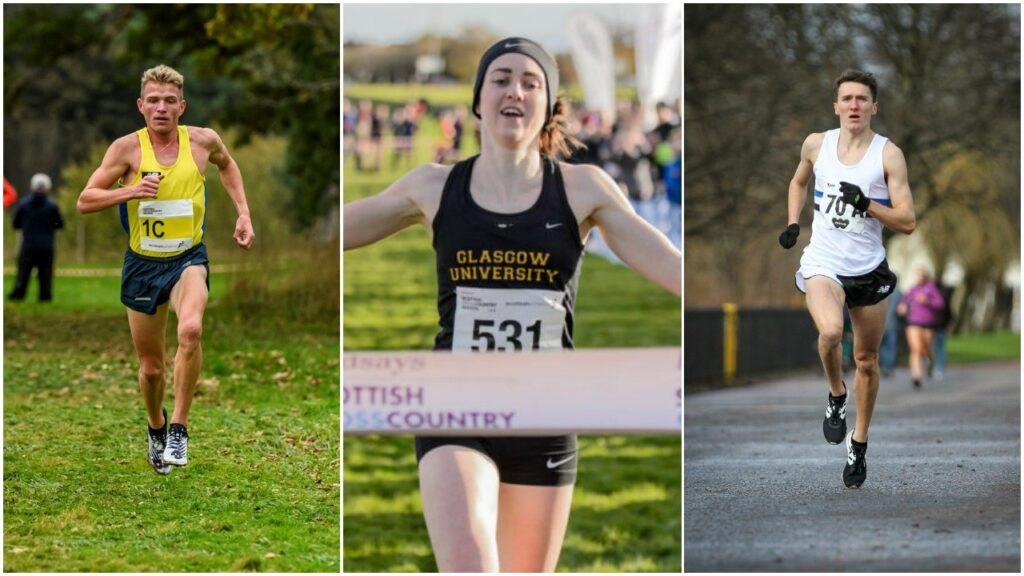 Photos by Bobby Gavin (Andy and Laura) and Steve Adam (Jake)
WANT TO READ MORE?
Central AC and Edinburgh Uni Hare and Hounds lead our Cross Country Team Challenge
Scotland international vests up for grabs for Liverpool and Belfast
+++
Tags: Andy Butchart, Jake Wightman, Lanark, Laura Muir, Lindsays Short Course XC