Throwers Kirsty and Nick make strong start to season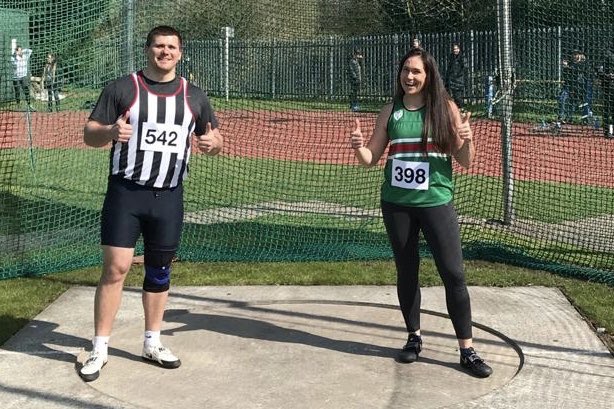 Nick Percy and Kirsty Law threw beyond the Team Scotland qualifying distances for discus for Birmingham 2022
WOW! Beth Potter eclipses World and British Record times for 5k
There were some strong performances by Scottish athletes at various locations over the Easter Weekend.
Beth Potter' stunning 5k road run is covered in a separate story and it was certainly worthy of the attention.
Elsewhere, pride of place probably falls to our two current British champions in the discus – Kirsty Law and Nick Percy – as they posted performances that went beyond the Birmingham 2022 Commonwealth Games qualifying standards.
Kirsty, in fact, savoured a new PB as she threw beyond 58m for the first time in her career with 58.82m. That performance elevates Kirsty to second on the all-time list for women's discus.
Nick for his part was at 60.13m with the men's and women's standards for the Games set at 59.72m and 56.65m respectively.
That was in Manchester and, across the Atlantic, there were some good performances, too.
Kathryn Gillespie posted strong runs at 1500m and 3000m with runs of 4:17.87 and 9:27.66. Also on the track, in Eugene, Jack Leitch went to the top of the Scottish 10,000m rankings with a run of 29:47.21.
California-based sprinter Nicole Yeargin has made a good start to her season with a Commonwealth Games standard performance at 200m and she has now added to that with a PB at 400m. Nicole's 52:09 run is eighth on the all-time list.
Check performances on Scotstats.net website (results section)

Tags: