Monument Mile Classic event lands support via sponsorship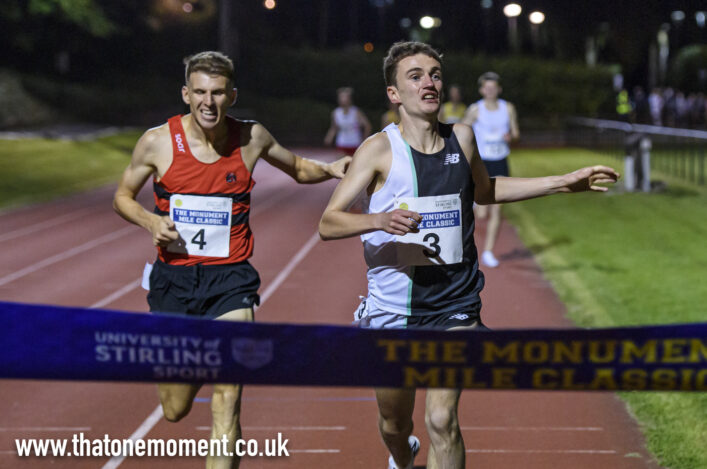 Jonny Davies and Ian Crowe-Wright both went sub four minutes in the 2020 Monument Mile Classic (photo by Bobby Gavin)
Enter now for the Monument Mile Classic on May 21
The organisers of the Monument Mile Classic have announced a sponsorship deal with GSS Developments, a commercial firm operating across Scotland.
Stirling is the venue for the fourth staging of this highly popular event with Friday 21 May the scheduled date for mile races.
With offices around Scotland, GSS Developments provide extensive knowledge of the design and build of new commercial buildings along with a track record of refurbishing and upgrading obsolete buildings, which typifies their approach to creating high quality assets and spaces.
Paul Stevenson, director of GSS Developments, said: 'We recognise the importance of encouraging and supporting amateur sporting events to Scottish communities and we are delighted to partner with this increasingly popular track event as it seeks to provide a valuable competition opportunity to athletes of all ages – from nine to 65!'
Michael Wright of Central AC is the Monument Mile Classic Race Director said:  'We are really pleased and encouraged by the support from DSS Developments.
'In these unique circumstances, it is great that GSS recognise the importance of backing community athletics events in Scotland such as ours.'
Sub-four! Monument Mile event serves up classic performances at Stirling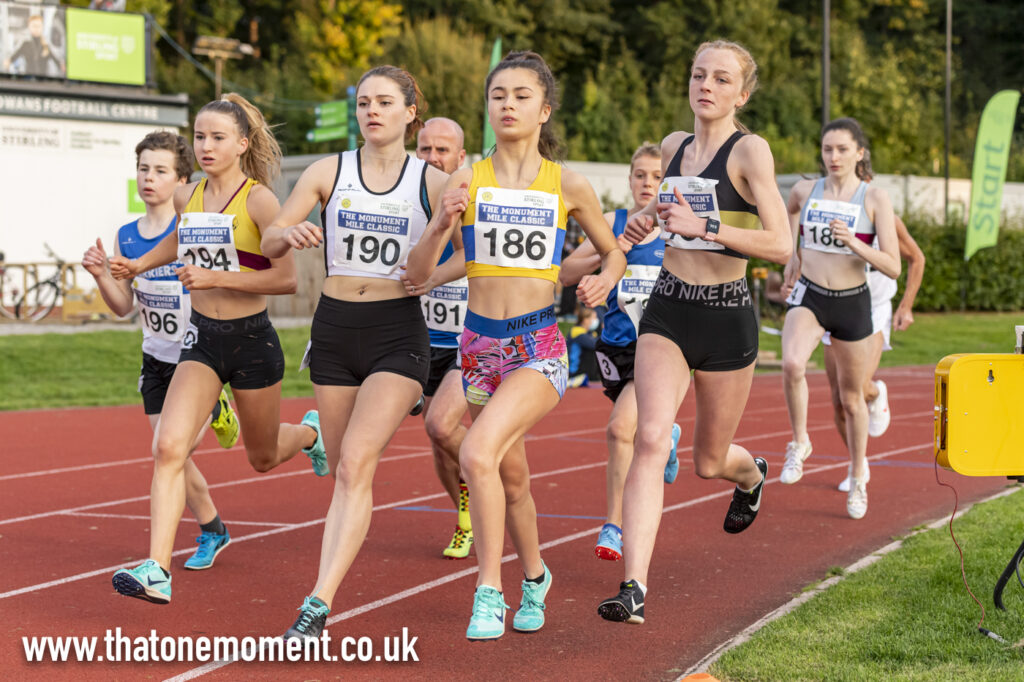 Photo by Bobby Gavin