Steph thankful for marathon advice on the road to London debut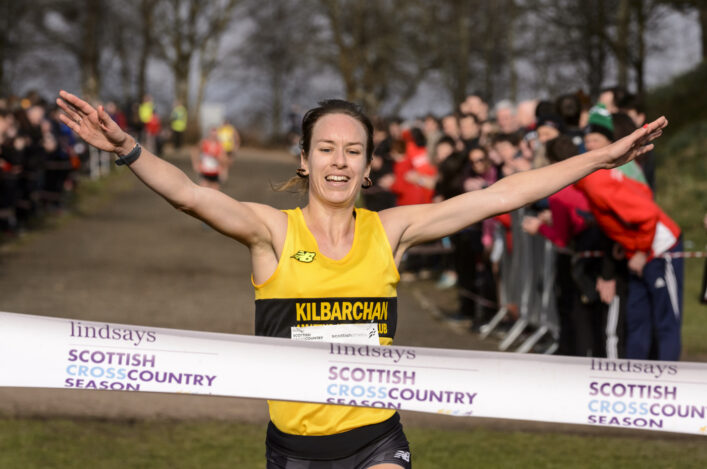 Steph Twell interview with the Herald
Steph Twell hopes taking advice from Scotland's most famous marathon family will help guide her through her London debut at the distance.
The Commonwealth and European track medallist set a Scottish Record for the women's division in Frankfurt last October with 2:26.40.
Now Twell is getting ready for the elite race at the Virgin Money Giving London Marathon on Sunday which will see athletes complete 19.8 loops of a route in London's St james's Park before the traditional finish down The Mall.
A long-standing connection with Robert, Derek and Callum Hawkins led Steph to represent Kilbarchan AAC – she won the Lindsays National XC in 2019 wearing the vest – and a recent altitude camp in Switzerland allowed her to further her 'marathon education'.
'It's hard to know where I am because obviously there's not been any races to give that indicator,' Steph told the Herald.
'I'm coming into this race a little under-cooked, and because of my lack of access to physio and strength and conditioning over the summer I've been managing a few niggles.
'But on the other hand, I've not had any races so that might mean I'm going in really fresh.
'I've known the Hawkins family for a long time and it's great to have them to speak to – I ask them so many questions when we're in the gym together so it's been really nice to have them here.
'I'm trying to look at everything positively – I feel like I'm making progress every day and when I'm standing on the start line in London, I'm going to be so grateful to race, I'll put in my best performance.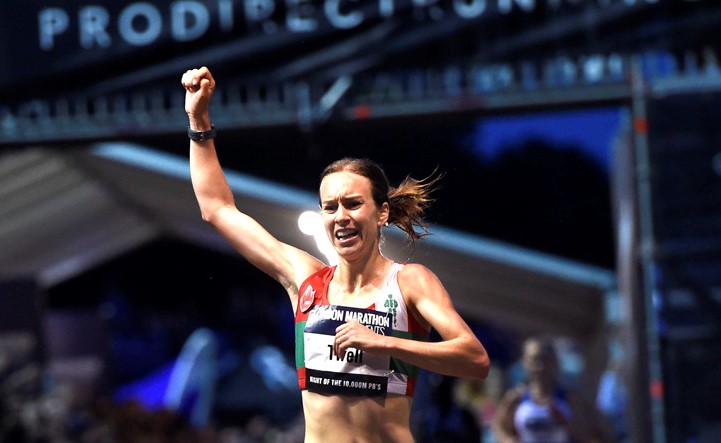 Photo by Mark Shearman
'The reason I want to do this race is you learn so much with each run
'With each race you find out more about how you refuel, how you adapt to the race around you, all of those things. I'm still very young as a marathon runner and so still have so much to learn.'
The lap-course may be a far cry from a normal marathon but Twell's background as a middle and long-distance runner, events in which she has represented GB for over a decade, making two Olympic appearances and winning Commonwealth and European bronze, give her confidence she will be able to cope with the monotony of this year's London Marathon.
Competition will be stiff for Twell, with the women's race headlined by world record holder, Brigid Kosgei and world champion Ruth Chepngetich also in the field.
Lockdown was not easy for anyone and with Twell's husband Joe a GP, she saw at close quarters how much strain the pandemic was causing the NHS.
And she admits the shut-down of the athletics calendar took some time to get her head around, particularly as she was well on her way to selection for Tokyo having secured the Olympic marathon qualifying standard with that blistering run in Frankfurt in December to add to the 10,000m Olympic qualifying standard she already had under her belt.
'I did struggle early on – I felt like it was an 180 degree turn with my aims for the year,' she said.
'As an elite athlete, you're always striving for a goal and you plan backwards from that so when that goal is suddenly removed, it's strange and I had to adapt very quickly.
'When everything began to get cancelled, I was literally in the middle of a marathon build-up and I was raring to go so it was all a big shock.'
'Now I'm just feeling really grateful that I'm healthy and I can run properly and not take it for granted.'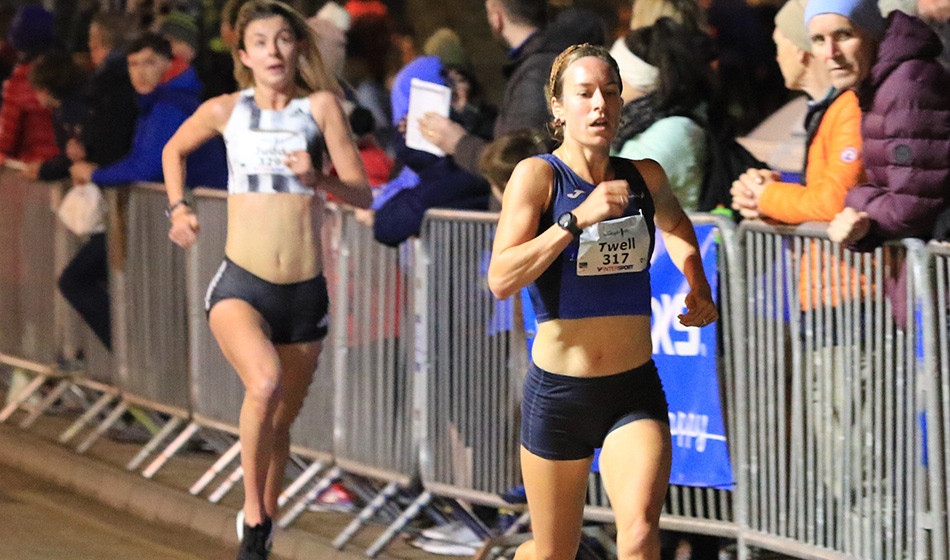 Steph racing for Scotland in Armagh a couple of years ago (photo by Macolm MacCausland)
Tags: