Monument Mile Classic – start-lists for Friday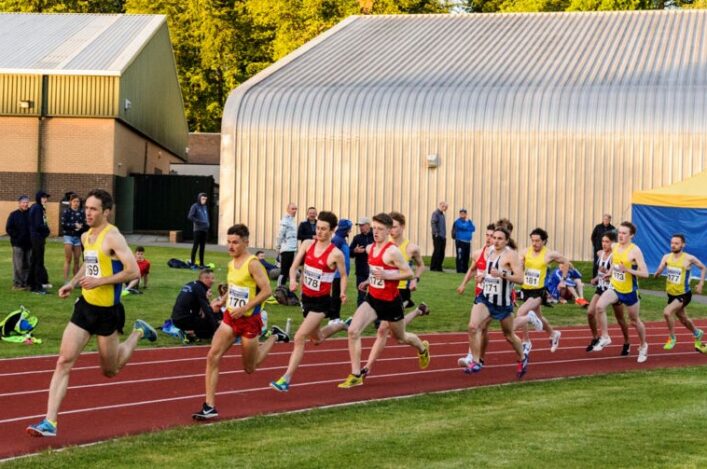 Action from last year's Monument Mile Classic event at Stirling (photo by Bobby Gavin)
Start-lists and key info on Events section (on right of page)
All roads lead to Stirling on Friday evening for the final significant meeting of a truncated track and field season in Scotland.
The Monument Mile Classic event, organised by Central AC and staged at their Stirling University home track, is being eagerly awaited by around 250 athletes.
Two postponements earlier in 2020 have not dulled that anticipation and with no spectators allowed because of Covid-19 restrictions it is planned to have live footage via a Facebook page.
Facebook page for Friday's event at Stirling
No fewer than 24 races are scheduled over a number of hours and will culminate in the final three races from 9.10pm when the top two men's races and top women's race take place.
Pacemakers will be deployed for those and there is a hope that, if conditions are right, the fabled four-minute barrier could be broken in Scotland for the first time in many years.
Race organiser Michael Wright has put in a power of work seeking to accommodate entries and the interest from England has led to very strong fields for those three races.
In a Scottish context, look out for the likes of Jamie Crowe (Central AC), Michael Ferguson (Aberdeen), Stephen Mackay (Inverness), Joe Ewing (Edinburgh AC) and Sol Sweeney (Glasgow Uni).
On the Women's side, look out for Edinburgh AC duo Hannah Cameron and Katie Johnson as well as Philippa Millage of VP-Glasgow.
Tags: Central AC, Monument Mile Classic, Stirling