'Why Central AC are reaching out to lockdown runners' – Michael Wright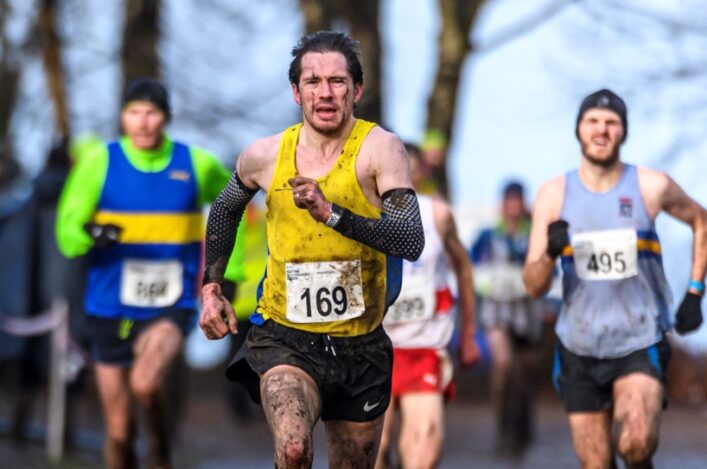 'Doors are open on The Yellow Train and seats are available' – says Central AC secretary, Michael Wright
'Clubs will rise to this new challenge' – Ian Beattie
The moves out of lockdown and a return to bigger groups for training arguably present a huge moment of opportunity for our athletics clubs.
There's a weight of anecdotal evidence that more and more Scots have been out running in recent months and the question now looms large: can we as a sport capitalise on increased awareness about the benefits of staying active?
To do so, clubs will need to be ready. As soon as their regular training sessions begin, can they 'roll out the welcome mat' for lockdown runners and introduce new faces to wonderful experiences in athletics?
Central AC are one our most prominent clubs, based in Stirling, and with a reputation for high level performance across track and field, road running and cross country.
The club, however, are also imbued with a strong desire and purpose to try and bolster participation and plan to set up special sessions for beginners or those who have returned to running during the Covid-19 restrictions.
Here, Central AC secretary and double Scottish marathon champion, Michael Wright, tells us about the club's plans.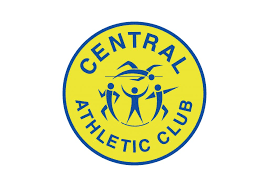 'The miracle isn't that I finished . . . ' quipped John Bingham, an American marathon runner and author.
' . . . The miracle is that that I had the courage to start.'
'If there is one thing I have noticed during these weeks of lockdown in Stirling, it is the incredible number of people out pounding the pavements and utilising their coveted daily opportunity for getting out for a run in the beautiful surroundings we live in.
'I am sure people across Scotland have begun to recognise how time effective and cost effective running is for keeping fit. Trainers on, out the door, and away you go with the wind in your face and the sun on your back.
'Most will be aware of the unparalleled physical health benefits associated with this ancient pastime and as we stress our muscles, our lungs and our heart, they all strengthen during the recovery period after the run.
'In recent years, the mental health benefits associated through running are now being increasingly highlighted by charities like the Scottish Association of Mental Health (SAMH), with mental health being a particularly important consideration at the present time as we try to adjust to reduced social interaction.
'So maybe you, or someone you know, has embraced running during this period of lockdown, and maybe you have even been enjoying it?
'If so, you may wish to consider keeping the momentum going, and consider getting involved in your local athletics club when lockdown concludes?
'As an active member of Central AC during these past 20 years, I have had the pleasure of training with other people in my community and, in so doing, enjoying the social interaction, the positive health benefits, and the camaraderie of the group as we train and compete together.
'Central AC's philosophy, regardless of age and ability, is to encourage and support our members to achieve their goals, under the tutelage of our motivational, our knowledgeable, and our friendly, qualified coaches.
'At our training base at Stirling University we have runners in their teenage years training alongside runners well into their 60s.
'I feel it makes for a unique training environment, with all standards being accommodated, and athletics really can be for life.
#SALtogether – Meet the Houstons
'As athletics continues to propel itself from lockdown, as physical fitness continues to climb the public agenda, and as the Right Honourable Boris Johnson MP illustrates how best to achieve a push-up within the office environment, we at Central AC have taken the opportunity to try and reach some of those we have a once-in-a-lifetime opportunity to speak to.
'It took us less time than it takes for Andrew Butchart to run a 5000m to opt to form a recreational running group to cater for our local community with a new found love of running.
'Within the coming weeks our new recreational running group will start meeting every Wednesday, covering a distance of around 5K on local trails and paths, under the tutelage of qualified coaches, and all for £25 per year. Oh, and the first month is free!
'We have promoted this through our social media feeds, and through our close relationship with our local newspaper, The Stirling Observer, who have been fantastic in supporting and promoting our efforts.
'In the event that you, or someone you know be interested in the group, expressions of interest should be made to Steve Ingram at cto@centralathletics.co.uk
'Time will tell whether our efforts will yield success, but as our train starts to roll again, the doors are open, and there are seats to be filled. So do come aboard. One way tickets only. Not necessarily smooth, but will be one hell of a ride.'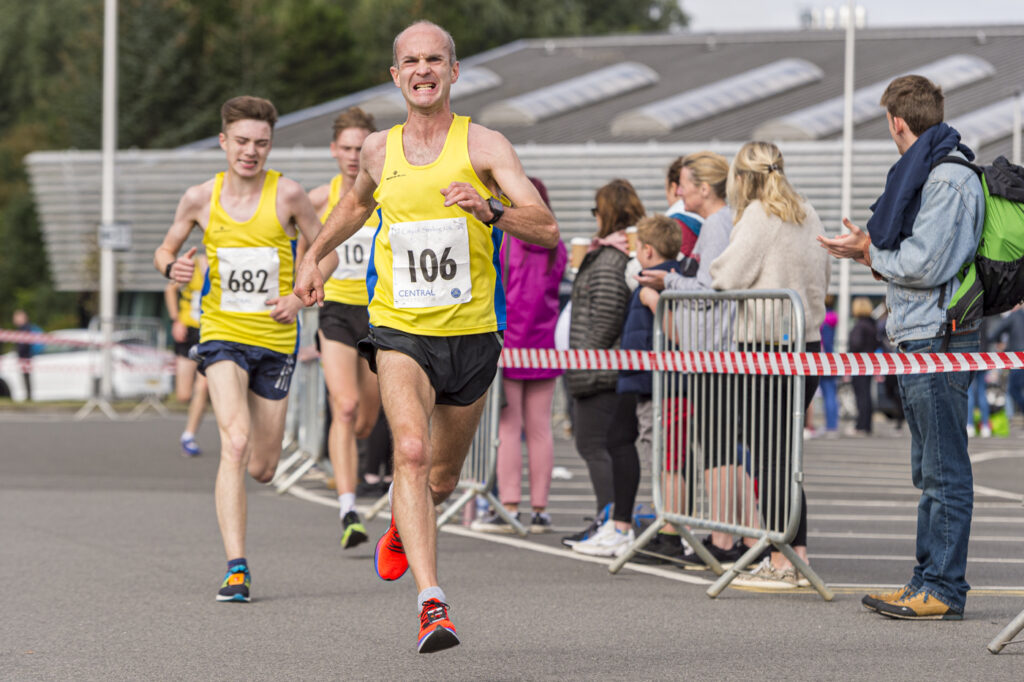 Central AC stage the Stirling 10k each year and are very often among the medals in road and cross events (photo by Bobby Gavin)
Tags: Central AC, Ian Beattie, Jennifer Wetton, Michael Wright