'Clubs will rise to this new challenge' – Ian Beattie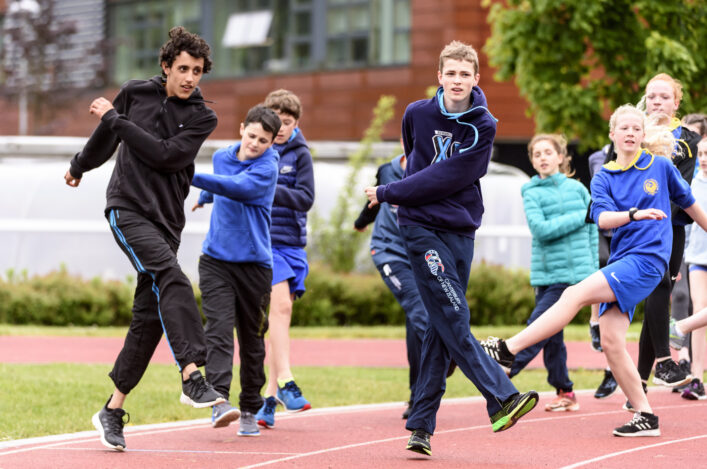 Photo by Bobby Gavin
Ian Beattie firmly believes clubs across the length and breadth of Scotland will rise to the challenge of restoring athletics activity and recovering significant momentum.
The scottishathletics Chairman has been speaking about the return to training and some form of competition as Covid-19 restrictions begin to ease.
Without question, big changes in what is 'normal' will present barriers and require the sport – and our superb volunteers – to be both determined and creative to bring back the likes of road running and cross country this winter.
But Ian is very much of the view that our clubs have responded emphatically in the recent past and a 'national recovery plan' is not necessary – it is more about getting back to basics and trying to replicate recent success.
'There are certainly more people out running who have never done it before so there is a market there,' Ian told the Times in a special interview.
'That is a chance for our clubs to try and pull those people into the sport more formally. I've also seen a lot of kids out running with their parents. They clearly want to do that and are keen to do that.
Our challenge, or the challenge in front of our clubs, has always been making sure that people who want to do more with their athletics can find somewhere easily and then get a great experience when they come along (to a club).
'We were pleased with what we were doing up to March.
'Over the past few years we have continued to develop and we should not lose sight of that. We have been doing a lot of good things and our clubs have been doing a lot of good things, too.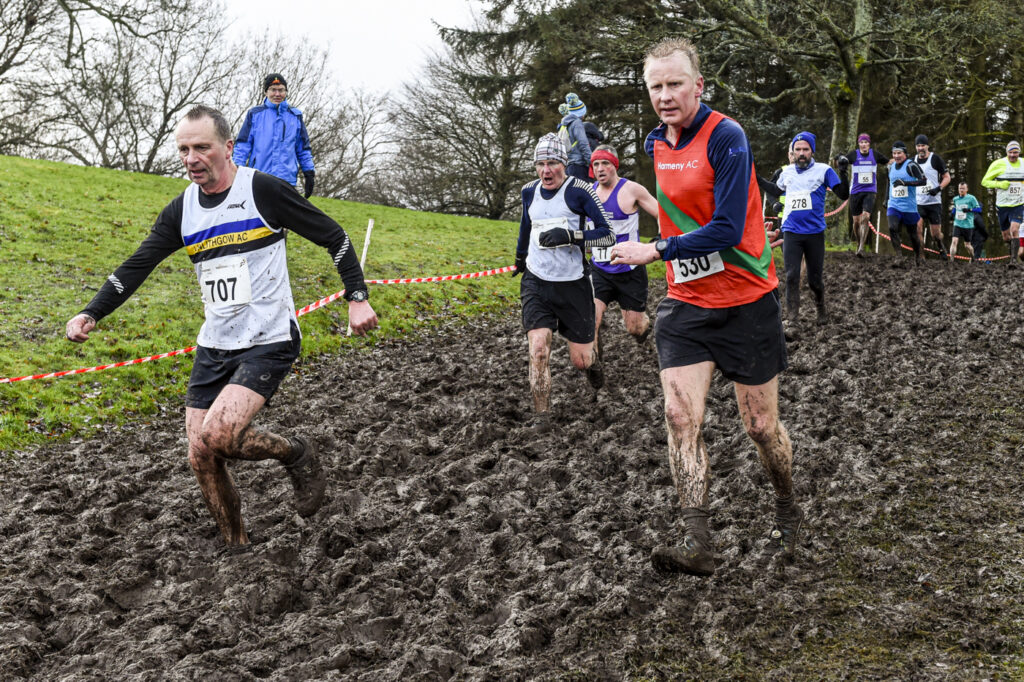 Ian Beattie in action for Harmeny AC at the Lindsays National XC at Falkirk back in February (photo by Bobby Gavin)
'My view is that we know what works and while of course there has been a pause with the pandemic, we know now what we want to get back to.
'Fundamentally, it is about giving youngsters a good experience when they come along to clubs – so that they want to come back and so that they want to develop.
'That is what I think our clubs have done so well and can hopefully get back to doing very soon and over the next few months.
'I don't think there needs to be any fundamental re-design or grand plan. We know what has worked in that past and that's what we are aiming for to happen again.'
Our Development team, led by Colin Hutchison, is working very closely with clubs and with facility providers at the moment on the return to group athletics.
As that unfolds, we will be helping clubs to make sure they have a high profile locally and plans in place to welcome new members.
'Clearly the restrictions of lockdown had a huge effect on group athletics,' said Colin, our Head of Development, in a separate media interview.
'It just was not possible for clubs to meet in a physical way.
'We're delighted to have seen how clubs have been creative at finding ways to stay connected with their members.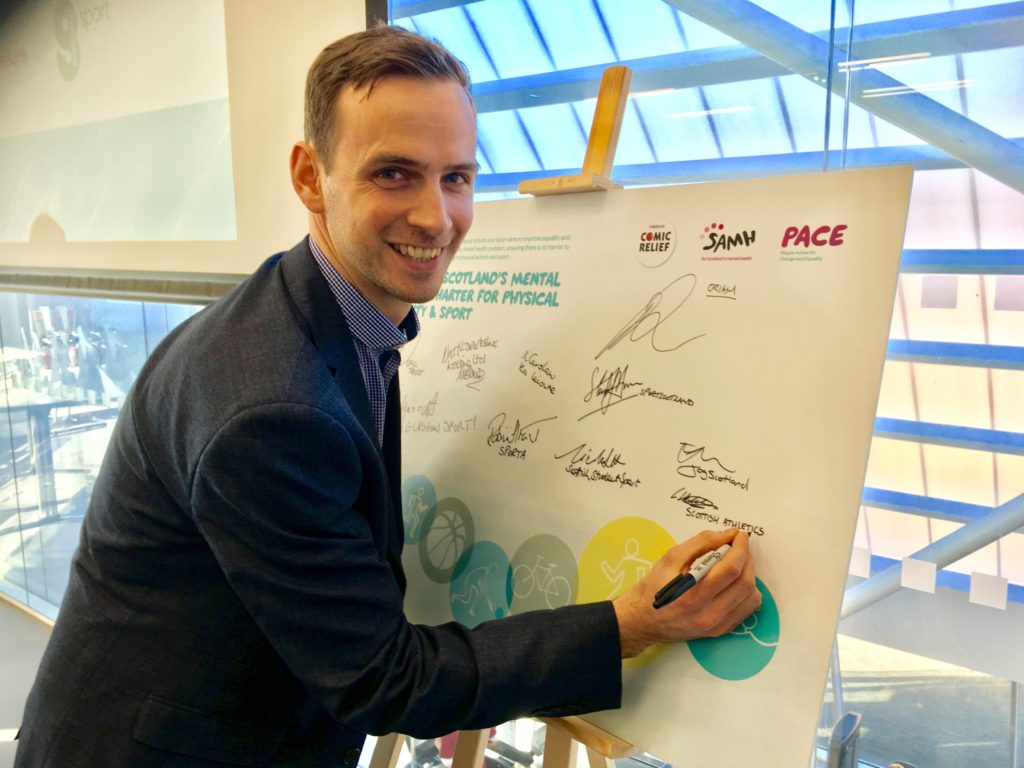 Colin Hutchison, Head of Development with scottishathletics
'As restrictions begin to ease, we're working with the Scottish Government and sportscotland to provide guidance to the sport and to help clubs resume training.
'Clubs are having to change their traditional approach to delivering training and are utilising more public spaces until facilities reopen.
'Locally, clubs and jogging groups have already started to see renewed interest and we anticipate a spike as restrictions ease further.
'With lockdown lasting a number of months, those who started or re-started running are now a lot fitter than they were (if they kept it going) and they will have experienced the physical health and wellbeing benefits running can bring.
'We will be working with our clubs and jogscotland groups to direct these runners into the sport – when it is safe to do so – and keep them active.'
WANT TO READ MORE?
Ian Beattie to stay as our Chair for another year
'Government support for exercise feels so important' – Ian Beattie
Check out our series of Club in Focus articles

Tags: Club in Focus, Clubs, Colin Hutchison, Ian Beattie