'Government support for exercise feels so important' – Ian Beattie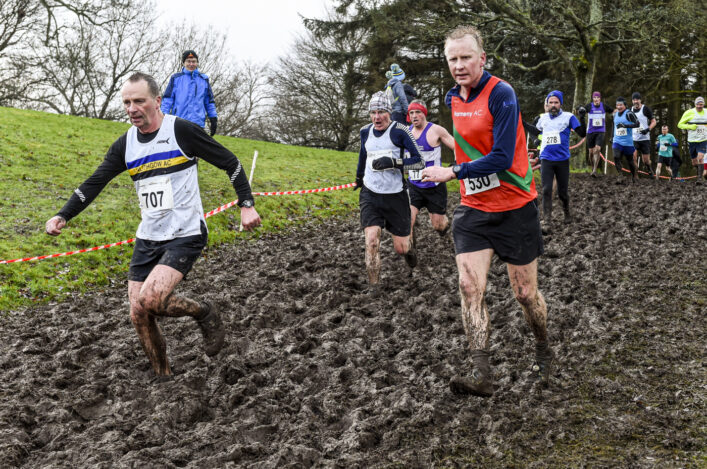 Ian competes at the Lindsays National XC in Falkirk in the red vest of Harmeny AC (photo by Bobby Gavin)
Enter now for our 15-Minute Virtual Challenge
Chairman Ian Beattie believes the increased importance of exercise has been a shaft of light in the coronavirus crisis.
Ian firmly believes that, at some point down the line, athletics clubs and jogscotland groups the length and breadth of the country will be able to provide a warm welcome to 'new' runners.
His comments came after the UK Government stressed that councils must reopen all parks in order to give people the chance to exercise and Scotland's First Minister, Nicola Sturgeon, tweeted about 'taking my own advice' and going out for a run.
In an open letter which will go out to 14,000 members of scottishathletics this week, Ian also sympathised with top athletes like Laura Muir, Jemma Reekie and Callum Hawkins, and their coaches.
Scotland's elite athletes have seen plans for an Olympics in 2020 ripped up and further uncertainty now surrounds the British Champs and the European Champs (both still scheduled for Manchester and then Paris in August).
He also had a message of support for all sections of the sport, including full-time staff at scottishathletics,  some of whom have been furloughed. Athletics won the Governing Body of the Year title at the Scottish Sports Awards in 2019 for the third time in four years.
BBC Sport Scotland website coverage
Here's the full message from Ian:
'I woke up on Saturday morning with a strange, empty feeling and realised how much I was missing my normal weekend athletics 'fix'. I'm sure I was not alone.
'I noticed that the fixture list for the weekend included the Ben Lomond Hill Race, Run Balmoral and the UK Youth Development League.
'All have been cancelled, of course, leaving a gap for the athletes, coaches, officials and other volunteers who would have been involved in some capacity or other.
'Like everyone else, my own racing plans for the spring have been decimated.
'I was supposed to doing the Paphos Marathon in Cyprus, the week before the lockdown arrangements came in to place. Given the way things were going I had already taken the decision not to travel and the holiday was eventually cancelled the day before we were supposed to fly out, as was the marathon.
'I had also entered the Alloa Half Marathon, the Tay Ten and my 'A' race for spring, the 33-mile Kintyre Way Ultra. All of those have either been postponed or rescheduled for later in the season.
'However the disappointment I feel at these cancellations is nothing compared to what our top athletes must be going through at the moment. I really feel for them.
'At least they now have some visibility on the timing of the Olympic Games, but it must be almost impossible at the moment for the athletes and their coaches to pull together a plan towards Tokyo 2021, particularly with the restrictions on accessing facilities for strength and conditioning work and so on.
'I've seen some brilliant improvisation from our athletes on social media – home-made gym facilities have been a common theme. But it cannot be easy, either physically or mentally.
+++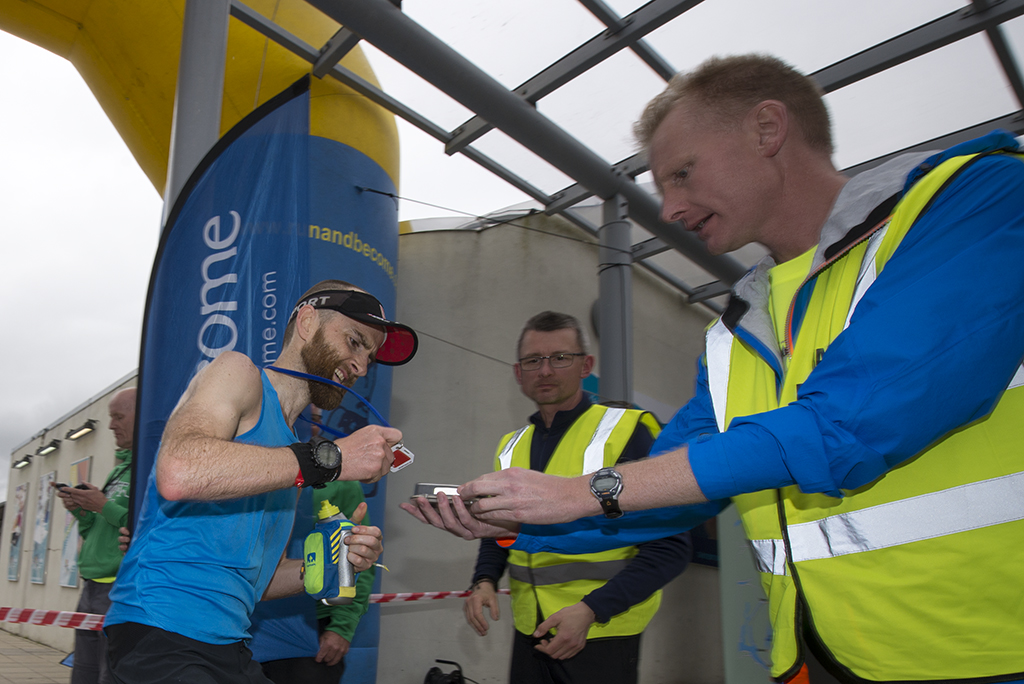 'One of my roles is being Race Director of the Altra West Highland Way Race, and a few weeks ago we took the difficult but inevitable decision to cancel the 2020 race which was due to take place on 20 June.
'We took the decision early to give as much time as possible for our entrants to cancel their arrangements for the weekend and also recognising that the restrictions in training would mean the runners would not be able to complete a proper build-up for a 95 mile race.
'The West Highland Way Race has always taken place on or around midsummer's day, and as such we felt that it was not really practical to reschedule for later in the year.
'There is also the issue of some many other races being scheduled for a short late summer window, so we took the decision to cancel this year's race completely and wait until 2021.
'Having been through all the administration involved in cancelling a race, I have great sympathy for all race organisers who find themselves in the same position.
+++
'Despite all the disappointment, I do feel there have been positives we can take from the current situation.
'It is fantastic to see that both the Scottish and UK Governments recognise the importance of exercise, to such an extent that it is one of the 'reasonable excuses' for people leaving their homes.
'I cannot imagine that would have happened 10 years ago, and is a clear sign of the progress made in getting governments to recognise both the physical and mental health benefits of physical activity.
'Our own jogscotland programme has played an important role in this, along with our partners SAMH and other organisations like parkrun.
jogscotland launch Learn to Run, Walk for Fitness programme
'It has also been great to see the number of people who have taken running up during this time. My 21-year-old son is one such person; he has not been able to do his normal gym work and instead has been out running a few times and, importantly, has really enjoyed it.
'I have seen many other 'new' runners in the same position. Hopefully they will continue running when things get back to normal, with many joining our athletics clubs across the country.
'It looks like a good opportunity for our clubs and groups.
+++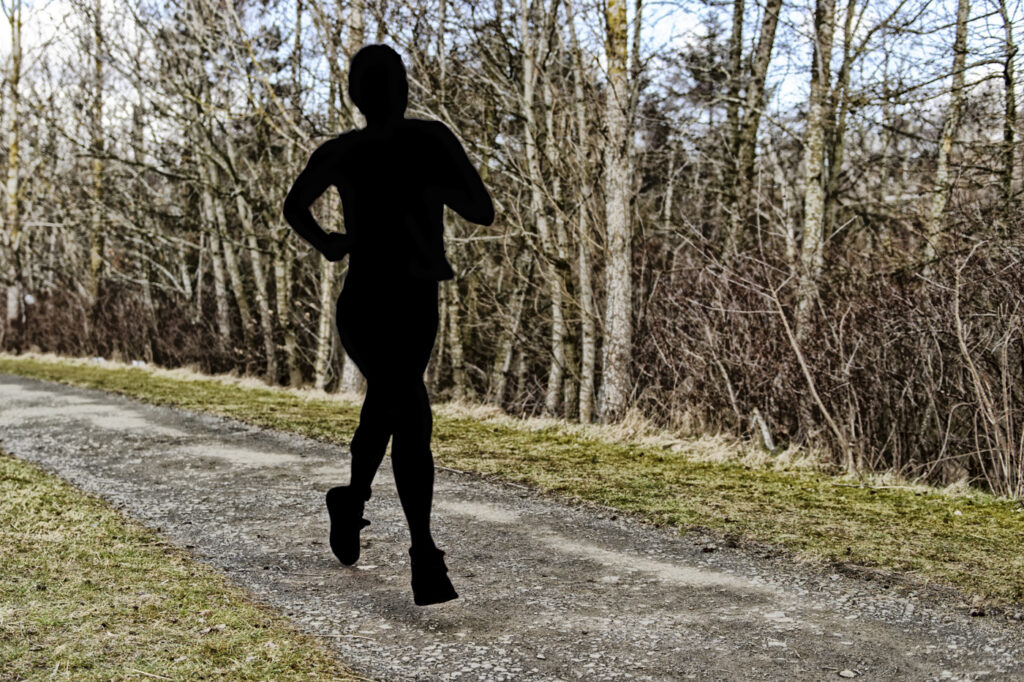 'Another positive has been the way athletes, coaches and clubs have improvised and come up with different ways of keeping people involved.
'I really enjoyed the virtual 5k/10k relays that scottishathletics arranged recently and felt that this helped develop a good camaraderie across the clubs.
'I have watched a number of interesting online interviews with some of our top athletes and with others involved in the sport, such as race organisers; these have been a great way to help pass the time. I am sure we will see more of these.
WATCH – our Coaching Conversations extended interview with Beth Dobbin
'I normally coach an adult endurance session on a Tuesday evening for my club, Harmeny AC.
'We have a Whatsapp group set up and have now restarted our normal Tuesday sessions on a virtual basis, with the athletes doing the session in accordance with the social distancing and exercising regulations. Everyone is encouraged to post their session on the Whatsapp group.
'I know the athletes involved have enjoyed it, and appreciate the social interaction with other members of the group. I am sure there are things like this going on within our clubs all across the country.
+++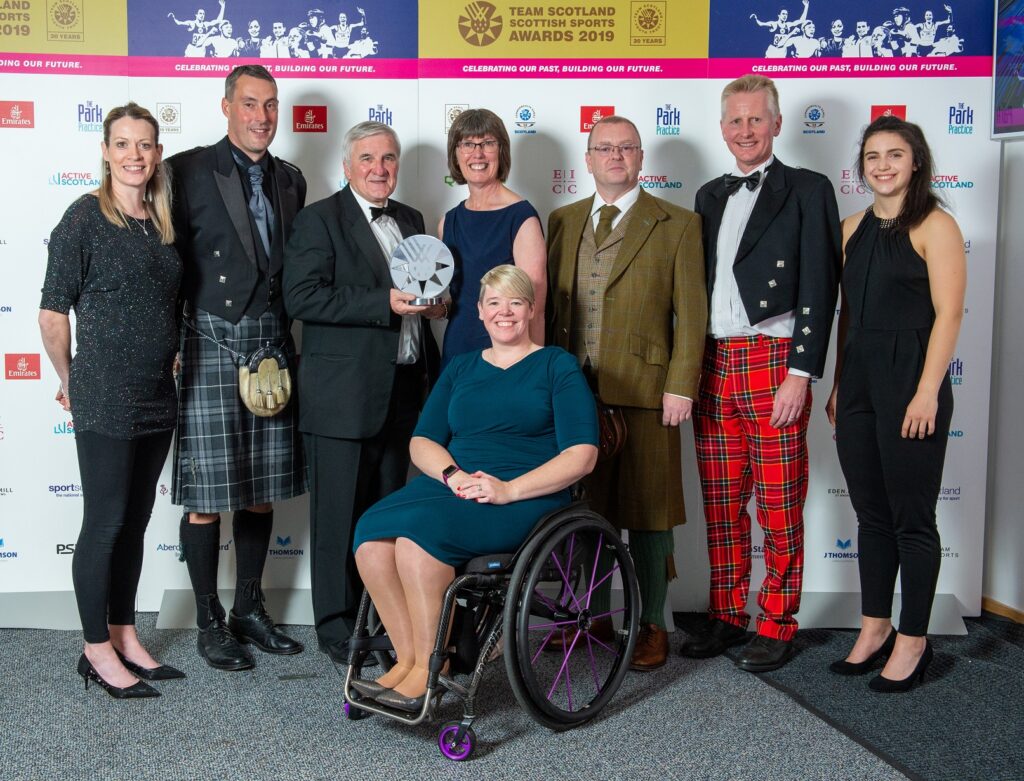 scottishathletics win Governing Body of the Year for third time in four years
'I am getting used to this new way of working in my day job, as Chief Operating Officer of Lindsays. I have been working from home since 24 March.
'My kitchen table has become my new office, and I have tried hard to keep following as similar a routine as normal. I had found that going out an early morning run worked well, setting me up nicely for the day ahead, but unfortunately a long-standing problem with my back means I'm not running at the moment.
'I am still having my weekly catch ups with scottishathletics CEO Mark Munro, and have had a few Zoom meetings with the interim chair of UKA, Nic Coward.
'I have also had an introductory chat with UKA's new CEO, Jo Coates, and I know she has been in fairly regular contact with Mark and the other home country CEOs.  I expect – and hope – to see a lot of change in the way UKA operates in the months ahead.
'This is a difficult time for everyone, and we should not forget that the scottishathletics staff are facing the same issues as everyone else.
'It has been necessary to put a number of staff on the government's furlough scheme, which has not been easy for the individuals affected, but unfortunately essential for the long-term health of the organisation.
'I hope that the staff on furlough leave are back before too long, and I would also like to thank all of the staff for their efforts at this time, in these exceptional circumstances. It is greatly appreciated.
'Finally, I would like to pass on my best wishes to everyone involved in athletics in Scotland, in every capacity.
'I know that we are all missing our sport greatly, and I fully appreciate how difficult it is for all of us. I also know that we all recognise the bigger picture here; we understand why the restrictions are in place and understand the importance of following government guidance.
'We will all be back together as a scottishathletics family at some stage in the future. At the moment none of us knows when that will be.
'I do know however that we will appreciate and value our sport even more than ever once we return from this enforced absence.
'Take care, and see you soon.'
Ian

Tags: Altra West Highland Way Race, Governing Body of the Year, Ian Beattie