Investment in Officials and commitment of coaches key at Nairn AAAC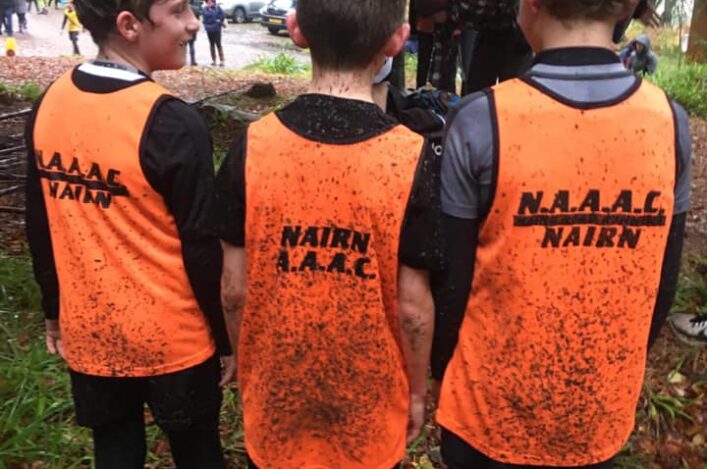 By Katy Barden
The overwhelming vibe from Nairn Area AAC is a laid-back one.
The club, which celebrates its 40th year this year, has had to defer its party plans due to the impact of COVID-19, but there's no drama.
'We had a few things that the committee were considering,' says chair and lead coach Susan Sutherland. 'They were in the planning phase, but we just never quite got there.'
Their laid-back attitude, however, should not be misconstrued as complacent.
Nairn AAAC has played a crucial role in the recruitment of Officials across the north of Scotland, an essential move to ensure the continued provision of competition opportunities for both junior and senior athletes.
'Lack of Officials can be a serious issue for us,' explains vice-chair and coach Nick Stone.
'We've been in the position where we've taken a team along to an event and had three or four field Officials turning up, where we've needed upwards of 20 for the meeting to run smoothly.'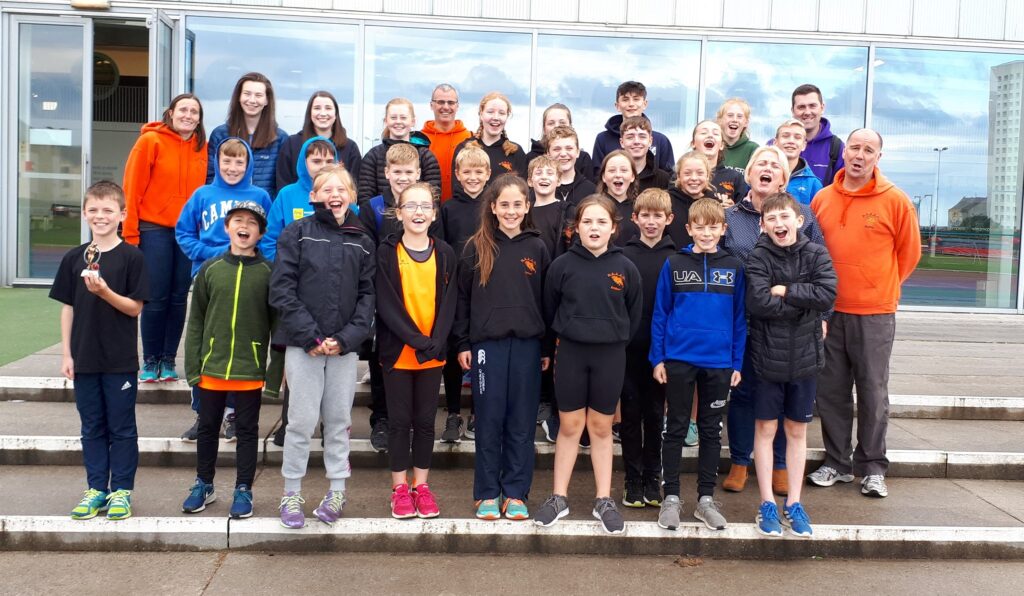 Nairn AAAC athletes and coaches gather for a photo in Aberdeen in August 2019 at the RAM Grampian Athletics League Final
It's an ongoing concern, but rather than adopting a defeatist attitude, Nairn funded a field Officials' course, and, alongside the Grampian Athletics League, introduced the offer of additional competition points for clubs at league meetings in return for the submission of Officials.
While successful from an event delivery perspective, it also demonstrated clubs' tangible investment throughout the season, further highlighting the intrinsic value of Officials within the sport.
Nairn managed to put ten of their own members through the course, but what was particularly pleasing, admits Stone, was to see the parents and helpers who volunteered throughout the season at various league events, open graded meetings and even the North District Championships, gaining formal officiating qualifications.
'Without them, we simply wouldn't have competition here in the north.'
Collaboration between local athletics clubs is proving essential in overcoming their shared challenges.
'When I joined Nairn there was definitely some inter-club rivalry,' says Stone.
'But over the last few years we've definitely seen clubs come together for the greater good of the sport
'Pre-COVID-19 we were working quite closely with Inverness Harriers and Ross County (Dingwall). Inverness are by far the biggest club up here and they have access to the only synthetic track in the area, which is expensive to hire.
'Our own track is a grass facility, similar to quite a few clubs up here. We aren't able to host events locally because of this, so historically, Inverness are the only club who have been in a position to host these meetings. We're trying to change that!
'We need to create more competition opportunities in the north, so we're working together and looking to share that burden with the other clubs up here, either taking it in turns or sharing the cost, with contributions relative to each club's size.'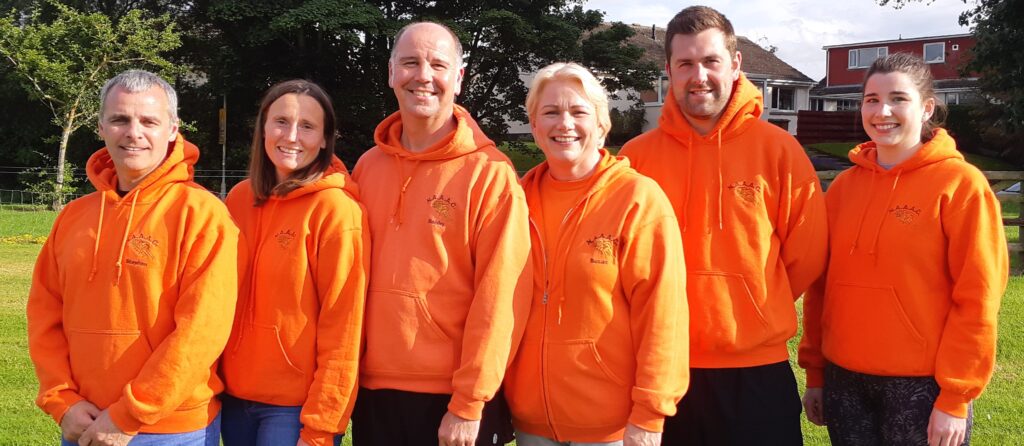 Nairn AAAC coaches – (L-R) Stephen Fraser, Jenny Saunders, Bobby Sutherland, Susan Sutherland, Nick Stone and Shannon Sutherland
Having proved its worth through recruitment and provision of officials, as well as working hard to move athletics forward in the region, Nairn is arguably punching above its weight from a coaching perspective, too.
'We actually have some very talented coaches,' says Stone.
'A couple of our coaches are doing scottishathletics event-specific coach courses and we've already got a Level 4 coach within the club. I'm well aware that there are other clubs around our size that have very few coaches and are really struggling, whereas we've got seven coaches and four coaching assistants.'
Nairn's membership currently sits at around 60, and while loss of talent is a factor – as it is for many clubs in the more remote areas of Scotland – it's not something that worries the club.
'We have one or two athletes that have stayed, but the majority move on, whether it's to university or to other interests,' admits Sutherland.
'Some come back, then off they go again, but our door's always open, even if folk come and go.
'We want to include everyone and anyone. We don't have a waiting list, so if someone is interested in joining the club we encourage them to come along and have a free try and see how they get on.
'If they like it, they can come back and see us – if they don't, at least they gave it a shot.'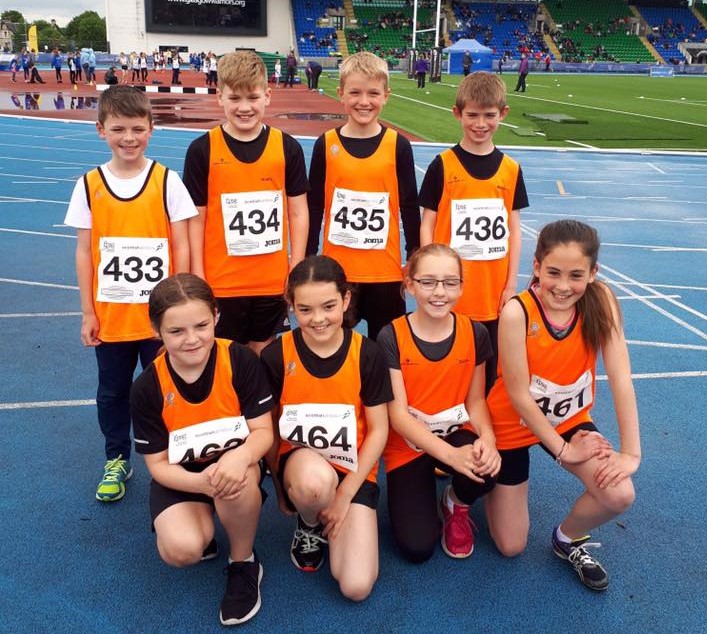 Nairn teams at the SUPERteams at Scotstoun in 2019
Given that their coaches all work full-time and many of them work late or work away, they tend to work in bigger groups rather than smaller groups to maximise coach availability.
'We have to go with the flow really. it's  just the nature of life up here,' says Sutherland.
Stone adds: 'Ultimately, I'd like to think that if an athlete wants to stay with us, they could do so for the duration of their athletics career, or until they get to that point where they have to move on, for example go away to university.
'I don't think that they'd ever have to run, jump or throw with us then move to a bigger club just to get that coaching in a specialist event, perhaps with the exception of pole vault (due to our lack of facilities).
'I wouldn't necessarily say we're a performance club, but I think the important point is that everyone is welcome, and if an athlete has the talent and ambition to perform, the coaching talent and commitment is there and we can provide a platform for them to succeed.'

Tags: Club in Focus, Katy Barden, Nairn AAAC