'Our Anti-Doping Strategy can help raise awareness' – Stephen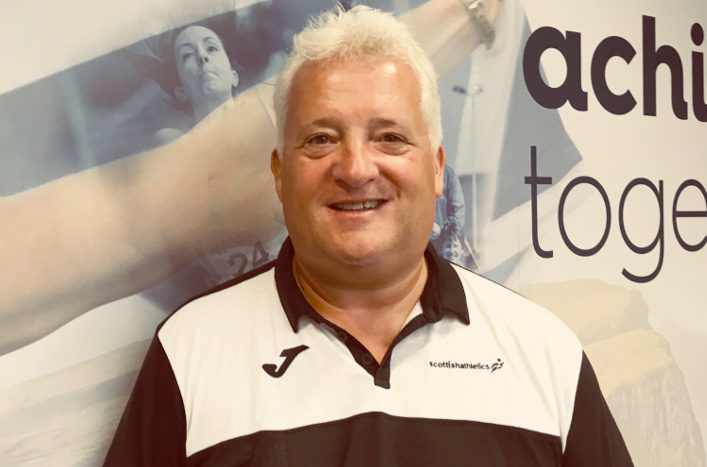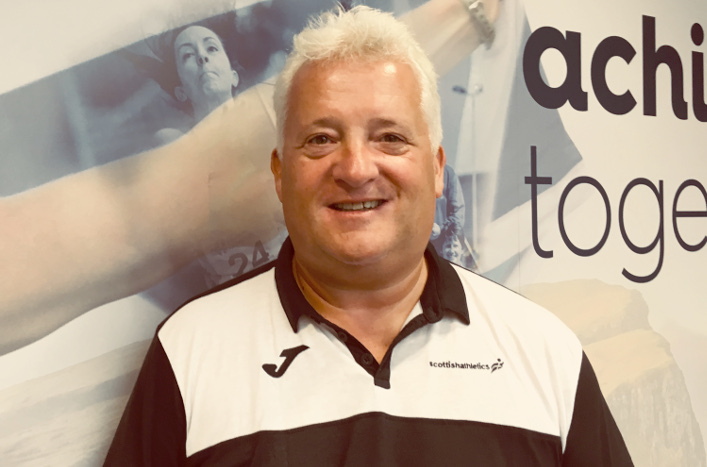 Stephen Maguire – has urged those across the sport in Scotland to keep up-to-date on our Anti-Doping Strategy and other information
Anti-doping section on this website
scottishathletics have up-dated our Anti-doping Strategy and are pleased to share both that document and other important information in conjunction with #CleanSportWeek in the UK (May 18-24).
The dedicated section on our website should act as a starting point for key support to athletes, coaches, parents and clubs in this important issue.
There's a lot of ground to cover, of course, and as well as publishing our anti-doping strategy we've supplied links to further documents and recommended reading in certain areas.
'We've been working on updating our Anti-doping Strategy as clearly it is very important indeed that athletes and their coaches are fully aware of the rules and processes involved,' said Stephen Maguire, our Head of Performance and Coaching.
'Raising awareness on the issue definitely helps and that's why we are pleased to share this updated advice in #CleanSportWeek.
'I'd ask folk right across the athletics community in Scotland to use the information on our website as a reference point and also to use the links for further reading – all of that will help increase awareness and knowledge within our sport.'
The section – which can be accessed via our Welfare section – includes information on the anti-doping work that is carried out in Scotland and the UK, including where to check the status of medications you wish to use in order to remain compliant with anti-doping rules.
(Note: scottishathletics cannot take responsibility for any information supplied on any external links)
scottishathletics Clean Sport – Anti Doping Strategy
This strategy outlines how we will work alongside key partners to deliver on two clear aims.
Educate scottishathletics performance athletes and support staff to protect them from inadvertent doping and to outline the procedures and consequences directed by WADA
Promote scottishathletics as a clean sport with anti-doping embedded in our culture
Click here to view scottishathletics Anti-Doping Strategy
+++
UK Anti-Doping (UKAD)
UK Anti-Doping (UKAD) is the National Anti-Doping Organisation of the UK and is responsible for anti-doping in the UK. Its website includes education resources and provides information on anti-doping rules and procedures. It includes a page specifically on supplements and nutrition.
The UKAD Clean Sport Policy 2017 – 2020 can be found here.
Clean Athletics
The anti-doping section of the UK Athletics website provides useful information, including full copies of the UKA anti-doping rules.
Global Drug Reference Online
Global DRO allows you to check the status of registered medication, both prescribed and over-the-counter. Athletes of all levels should check any medication before they use it.
Athletes should also advise their GP that they may be subject to testing so that this can be considered when considering any treatment.
Please note that even if prescribed by a doctor, you should still check you medication on Global DRO and contact UKA immediately should the status of your medication be "Prohibited" or "Declaration required".
If a medication is prohibited it doesn't necessarily mean that you cannot use it but you must notify the correct authorities through the Therapeutic Use Exemption (TUE) procedures. UKA can advise you on your TUE requirements.
Informed Sport
The Informed Sport programme provides further information about supplements for athletes and coaches.
The manufacture of supplements is not controlled in the way that the manufacture of medicines is and extreme caution should be exercised before using a supplement.
Athletes should consider their diet before using supplements and should realise that they are responsible for all substances that they ingest.
The UKA statement on supplements can be found on the Clean Athletics section of the UK website.

Tags: Anti-Doping, Stephen Maguire, UK Anti-Doping