North relish Wilson workouts and George, Nikki adapt training, too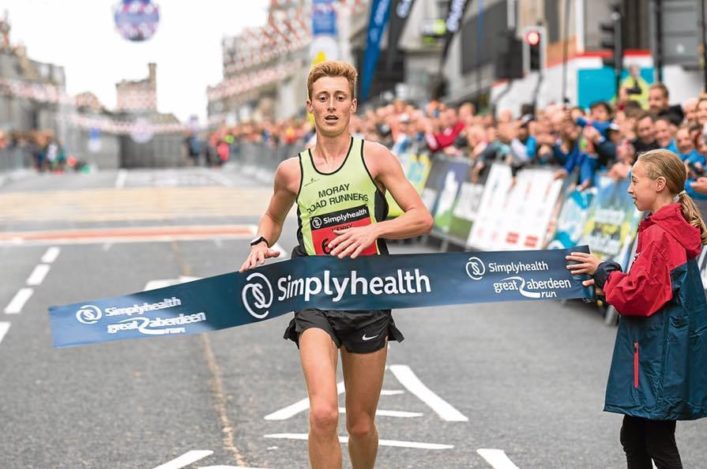 Coverage online from the Sunday Post
Scotland international Kenny Wilson has been working with Moray Active Schools to promote the Stay in, Work Out theme in the Highlands with a series of exercises at home.
The Moray Road Runners athlete has landed the nickname of the 'Scottish Joe Wicks' and the Body Coach himself has given the project his endorsement.
'Joe Wicks and myself have a similar motto in that we just want to do what we can to help and inspire people,' said Kenny.
'I want to play my part to keep friends, family and neighbours safe and healthy at the same time. I'm pleased to be able to do something for the community – and the workouts have definitely brought people together during lockdown.
The local reaction to Wilson's workouts has been huge, with the athlete's bi-weekly videos – produced in partnership with Moray Active Schools – racking up thousands of views each time.
'Anyone that can inspire someone to move, get active and be positive is a hero in my eyes. He is definitely a hero – and good luck to the Scottish Joe Wicks,' said the Body Coach.
+++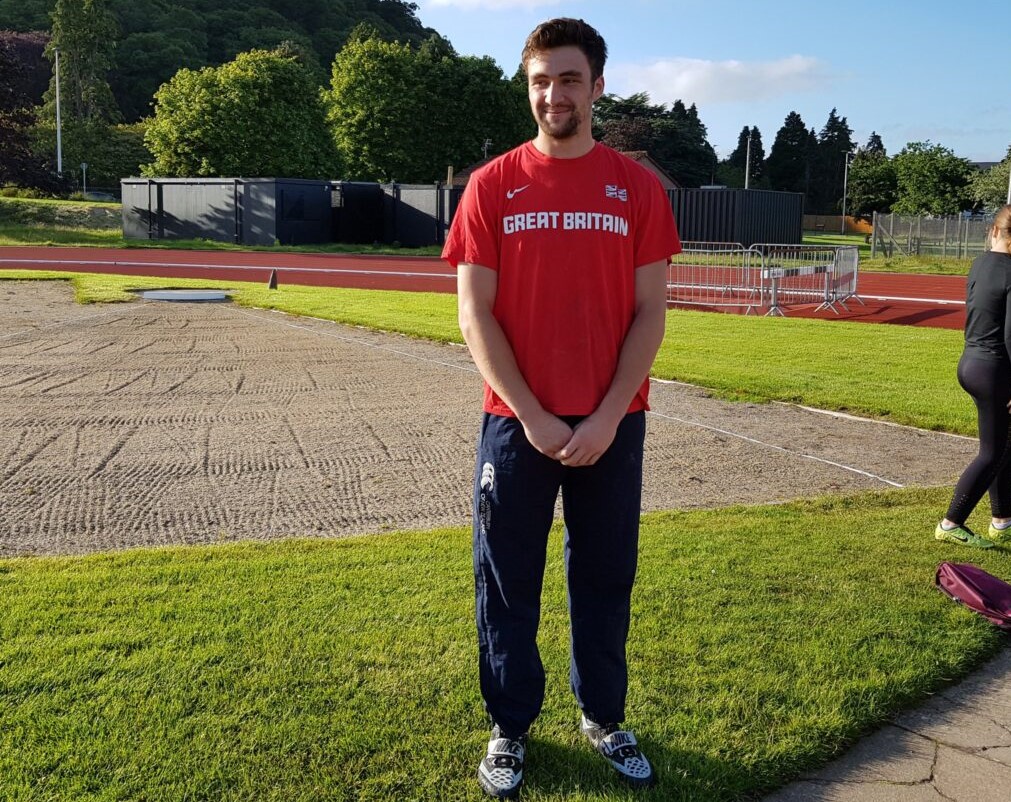 Coverage in the Press and Journal on George Evans
Finding alternative ways to train is an issue for athletes at all sorts of levels at the moment, with many making adjustments to their more usual routines.
GB international thrower George Evans is no different as he looks for ways to maintain his fitness for a couple of exciting years coming up (after coronavirus).
George, who is currently based in St Andrews for lockdown after returning to Scotland from his course at Kansas University, spoke to Fraser Clyne for the Press and Journal.
'I'm doing as much training as I can. I've been going for runs, I'm doing push-ups, sit-ups, drills and as much body weight stuff as I can do,' said the Inverness Harriers athlete.
'It's fine but it's not what I need.  I don't have access to a gym and I can't really throw anywhere safely. Also, I'm missing that face-to-face contact with my coach.
'It's a case of trying to maintain fitness, although it's also an opportunity to work on my weaknesses and making sure I'm ready for 2021 and 2022.'
+++
GB and Scotland international high jumper Nikki Manson is another athlete working hard at finding new ways to maintain fitness at home.
Nikki, coached by Ray Brobrownicki, made a superb start to 2020 as the Giffnock North AC athlete twice broke the Scottish Women's Record indoors – first in Glasgow and then in the Czech Republic.
Follow Nikki's Twitter feed above to see some of the creative ways she's training.
+++
Tags: George Evans, Giffnock North AC, Inverness Harriers, Kenny Wilson, Moray Road Runners, Nikki Manson