Crowe and Simpson land XC Grand Prix titles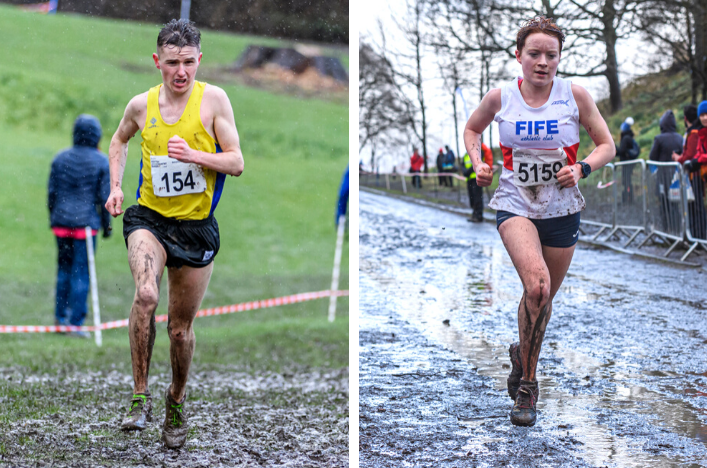 Jamie Crowe and Annabel Simpson are our Scottish XC Grand Prix winners for 2019-20 (photos by Bobby Gavin)
Scottish XC Grand Prix – more info
Lindsays National XC Senior Men's champion Jamie Crowe and Women's silver medallist Annabel Simpson are celebrating further cross country success.
The Central AC and Fife AC athletes are our clear winners in the scottishathletics XC Grand Prix for 2019-20.
Crowe and Simpson will each land £750 when we pay out a total of £4000 to the top ten athletes in the men's and women's divisions.
It is pleasing to note there were no fewer than nine clubs represented in the men's top ten and eight in the women's.
Points were gathered across six different cross country events starting with the Lindsays Short Course XC at Kirkcaldy last November and concluded at the Inter-Counties XC at Loughborough last month.
As it happens, both Jamie and Annabel had wrapped up the win with points accumulated prior to Loughborough but there were changes further down.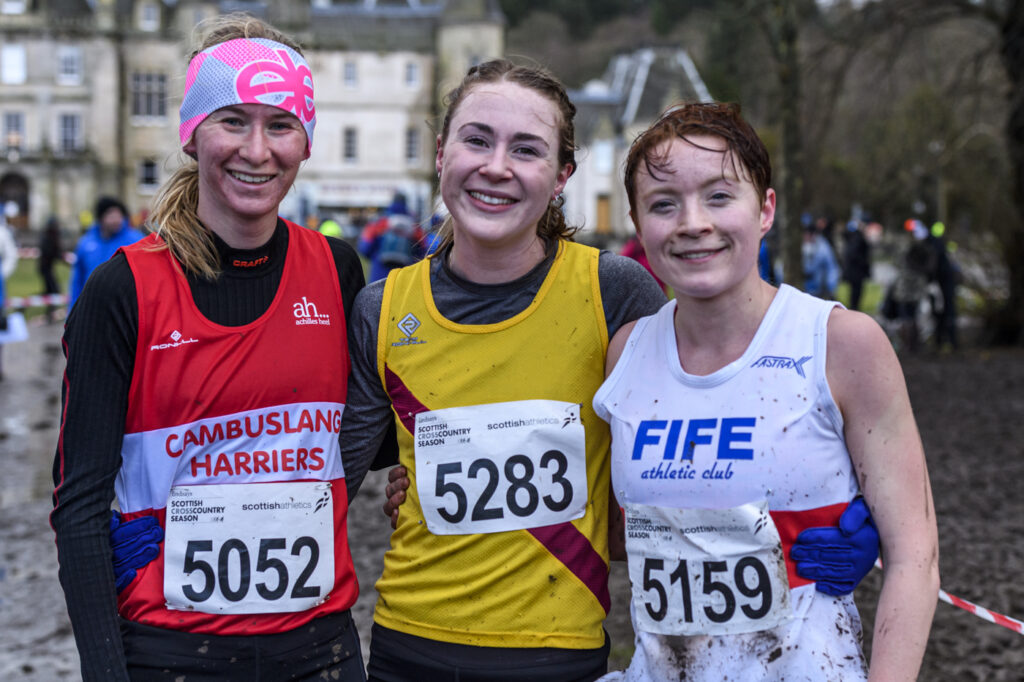 The Women's 1-2-3 at Falkirk with Annabel Simpson of Fife AC now winning the overall Scottish XC Grand Prix (photo by Bobby Gavin)
Annabel won the women's division with 229 points as Kayleigh Jarrett of Shettleston took second place with 161.
Springburn's Michelle Sandison was third with 119 points with fourth place for Nynke Mulholland (Inverclyde AC) on 103 points and fifth for Mhairi Maclennan (Inverness Harriers) on 100.
Making up the rest of the top ten in the women's table are: Avril Mason (Shettleston), Catriona MacDonald (Bellahouston Road Runners), Jenny Selman (Fife AC), Holly Little (VP-Glasgow), Fiona Brian (Metro Aberdeen).
Jamie won the men's division with 222 points as Jonny Glen of Inverclyde AC took second place on 153 with Kristian Jones of Dundee Hawkhill Harriers in third on 133.
Lachlan Oates (Shettleston Harriers) was fourth on 120 and Jack Leitch (Edinburgh Uni Hare and Hounds) was fifth on 115.
Making up the rest of the top ten in the men's table are Ben Greenwood (Perth Strathtay), Andy Butchart (Central AC), Tom Martyn (Corstorpine AAC), Ryan Thomson (Cambuslang Harriers), Sol Sweeney (Glasgow Uni Hare and Hounds).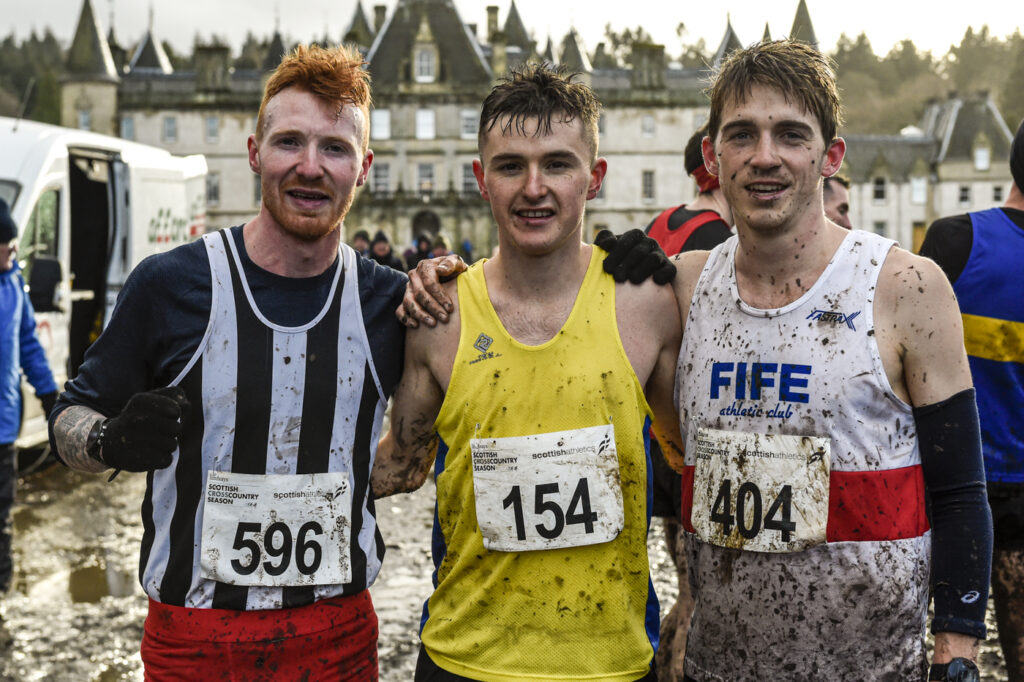 The Men's 1-2-3 at Falkirk with Jamie Crowe of Central Ac (centre) now taking the overall Scottish XC Grand Prix (photo by Bobby Gavin)
Tags: Annabel Simpson, Cross Country GP, Jamie Crowe, Scottish XC Grand Prix