'National XC proves there has been Glasgow 2014 legacy' – Ian Beattie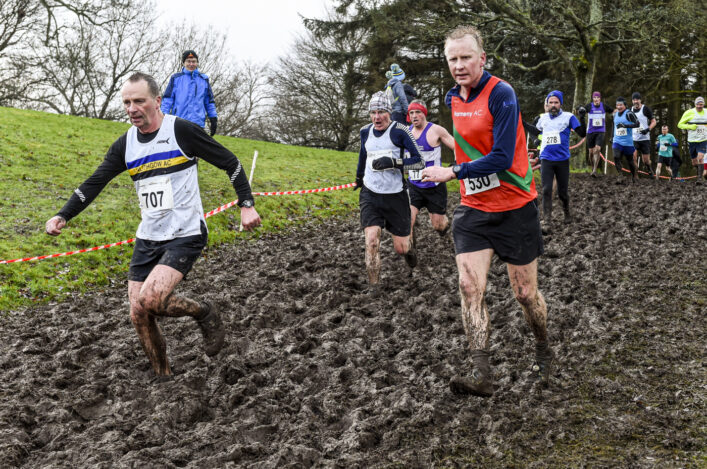 Action from the Lindsays National XC at Falkirk last month with Ian Beattie in the red Harmeny AC vest (photo by Bobby Gavin)
WATCH: Lindsays National XC on our You Tube channel
Ian Beattie firmly believes there has been a real legacy for athletics from the Glasgow 2014 Commonwealth Games.
And the hard evidence is there amid the mud underfoot on days like the Lindsays National XC at Falkirk in February.
Multiple ultra and marathon runner Ian competed in the event for the 25th time in his career and our chair is adamant athletics in Scotland is prospering at both participation and performance levels.
'We have seen membership numbers go up and our competition numbers going up, both in track and field and in cross country and road racing,' said Ian.
'The Commonwealth Games in Glasgow were inspirational. Some of the Government reports said there was no legacy, but in our sport that's absolute nonsense, frankly.
'The 2014 Games was a catalyst for a lot of areas. Our top performers looked at that and thought: 'this is high level athletics and we want to be part of that.'
'And the youngsters coming through, they've seen what can be achieved and the clubs were in a good position to catch these people.
'I've often said that we really only had two or three weeks, because if folk were going along on the back of having watched the Commonwealth Games and they discovered there weren't enough coaches or the experience wasn't great, they'd go somewhere else.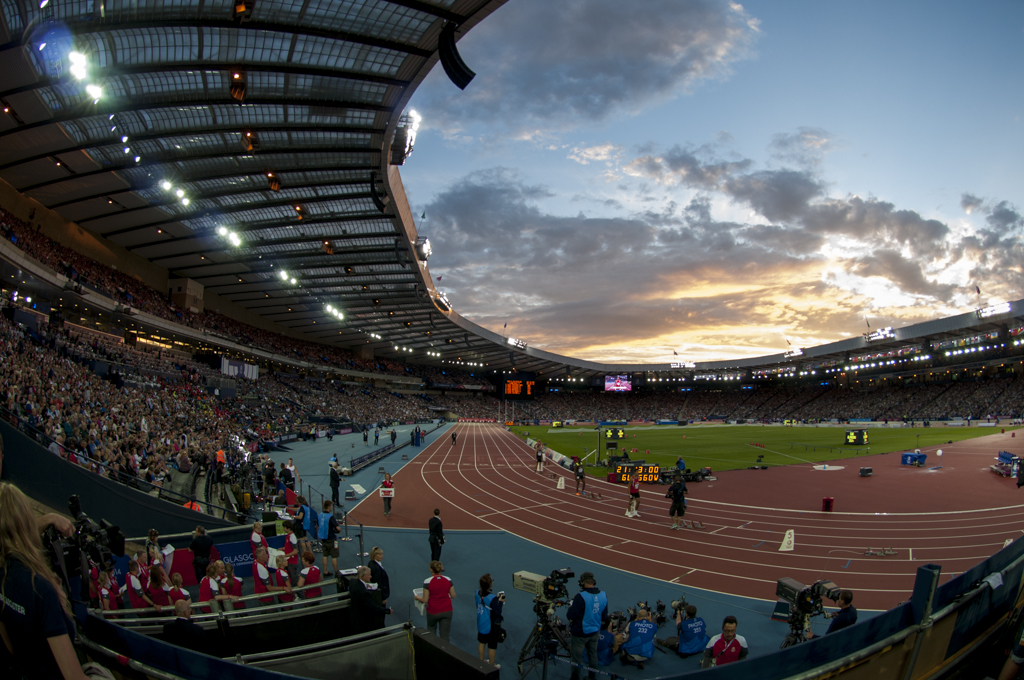 Photo by Bobby Gavin
'The role model thing helps. Sixteen Scottish athletes went to the Olympics in Rio and we hope for good representation again this year.
'It's great for us to have the likes of Laura Muir, Jemma Reekie and Eilish McColgan being such an inspiration to young girls because a lot of sports have trouble attracting and keeping girls.
'But most of the men and women at the top of the sport at the moment have come through the club environment, just as these kids are doing at events like the National XC.'
You won't get the chief executive of the Royal and Ancient hitting the first drive at The Open and you certainly don't get the main man at the All English Lawn Tennis Club on Wimbledon's Centre Court every summer.
But our chair was in the field at Falkirk – literally.
'To be fair to the likes of the chairman of the R&A and The All England Lawn Tennis Club, they have to qualify for their events whereas anybody can do ours,' added Ian.
'One of the great things about this event is that you're all in the same race. You all start running when the gun goes.
'The numbers and the way the clubs buy into it creates a great atmosphere. To have a couple of thousand people running and the same again there watching – that is a major Scottish sports event in any context.'
With thanks to David McCarthy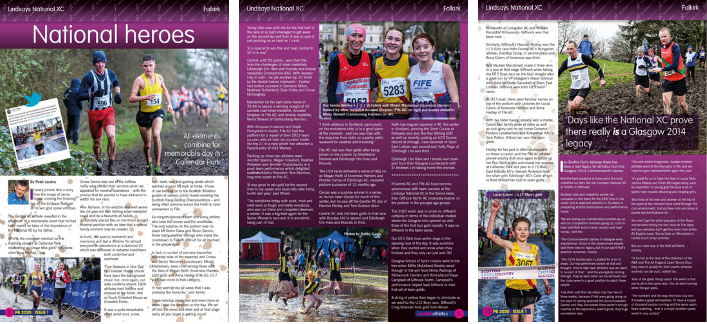 Coverage of the Lindsays National XC in the current edition of PB with comments from Ian Beattie on the right
Tags: Ian Beattie, Lindsays National XC