Davis set for World Half; O'Hare indoor PB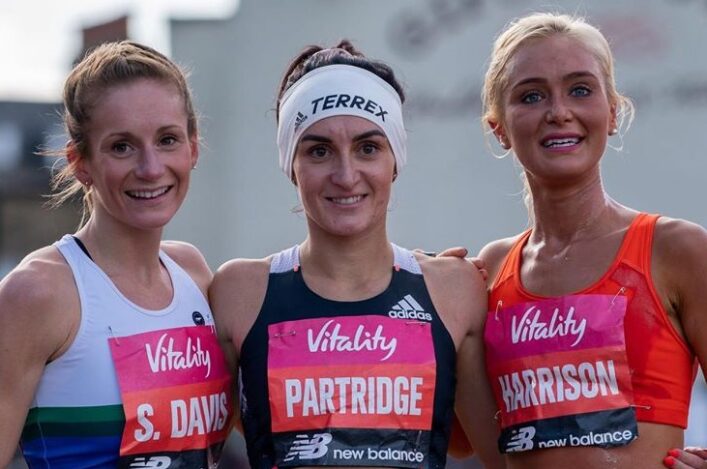 Scottish athlete Stephanie Davis is set to win a GB and NI vest in Poland at the World Half Marathon Champs.
Davis finished third in the British Half Champs at the Big Half Marathon in London today as she clocked a PB performance of 71:15.
Lily Partridge won the Women's race in the British champs in 70:50 as second-placed Samantha Harrison set a PB of 71.01.
Now Steph, who ran an Olympic qualifying standard in the Valencia marathon at 2:27.40,  has the option of competing in Poland on March 29 as part of the GB team for the World Half Marathon Champs – four weeks prior to the Olympic trial in London.
Steph runs for Clapham Chasters and previously had connections with Edinburgh Uni and VP-Glasgow.
Fiona Brian was ninth in the British Champs with the Metro Aberdeen athlete setting a new PB of 74:
And in the men's race there were runs as follows: Weynay Ghebreselassie 64:19; Derek Hawkins 64:51; Robbie Simpson 65:33; Derek Rae 70:03.
The Big Half Results (provisional)
+++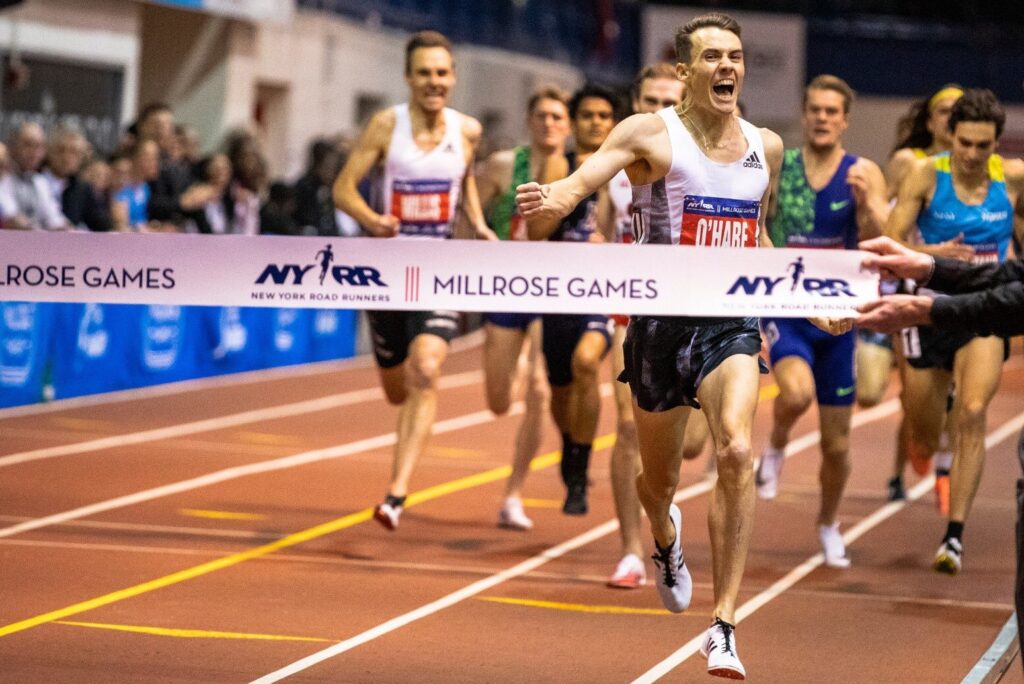 Chris O'Hare wins the Millrose Games indoor mile race earlier in the indoor season
Chris O'Hare was in action in America at the Boston University meet which featured some top class races and fast times.
And the Scot took second place in his 1500m race with a run of 3:36.40 which is a new indoor PB for Chris.
It also leave him top of the British rankings for 2020 as the indoor season draws to a close.
+++
Tags: Chris O'Hare, Fiona Brian, Steph Davis