Lindsays Masters XC will be in Johnstone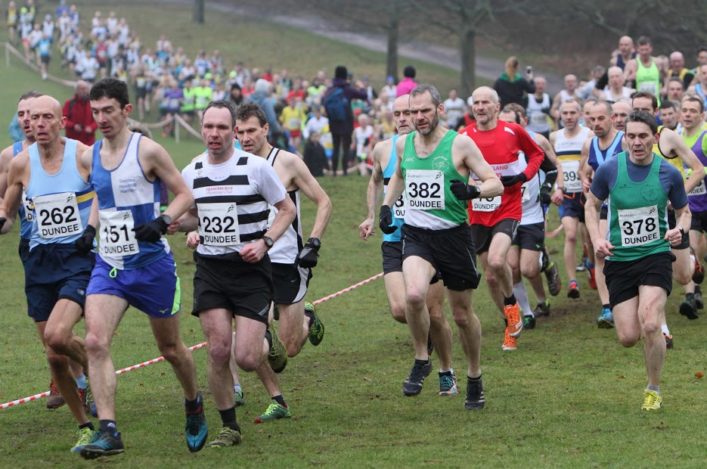 (Entries open online on January 3 and close on January 23)
The Lindsays Masters XC Champs are coming up early in February 2020 and will be staged in the west of Scotland.
Johnstone will be the venue for the championships on Saturday 8 February and the entry process is open online.
The Masters XC Champs are now part of our Lindsays Cross Country season after being added to the schedule of Lindsays events when we renewed the  sponsorship at the start of the current season.
Big fields have been a feature of this event over the past few years which was staged in Dundee in 2017, Kilmarnock in 2018 and then in Hawick back in February of this year.
It is hoped that the 2020 version at Johnstone in Renfrewshire will be equally well-supported with the Masters XC one of the events which are 'rotated' in terms of geographical location each year.
Follow the link the page on the  and then click through to register your interest in receiving and entry form.
The Lindsays Masters XC is for athletes from V40 and above with medals in five-year age bands for individuals for teams at V40 and V45 combined and then for V50, V55 and V60 combined.
Masters XC sparkles at Hawick – Alex Jackson's 2019 report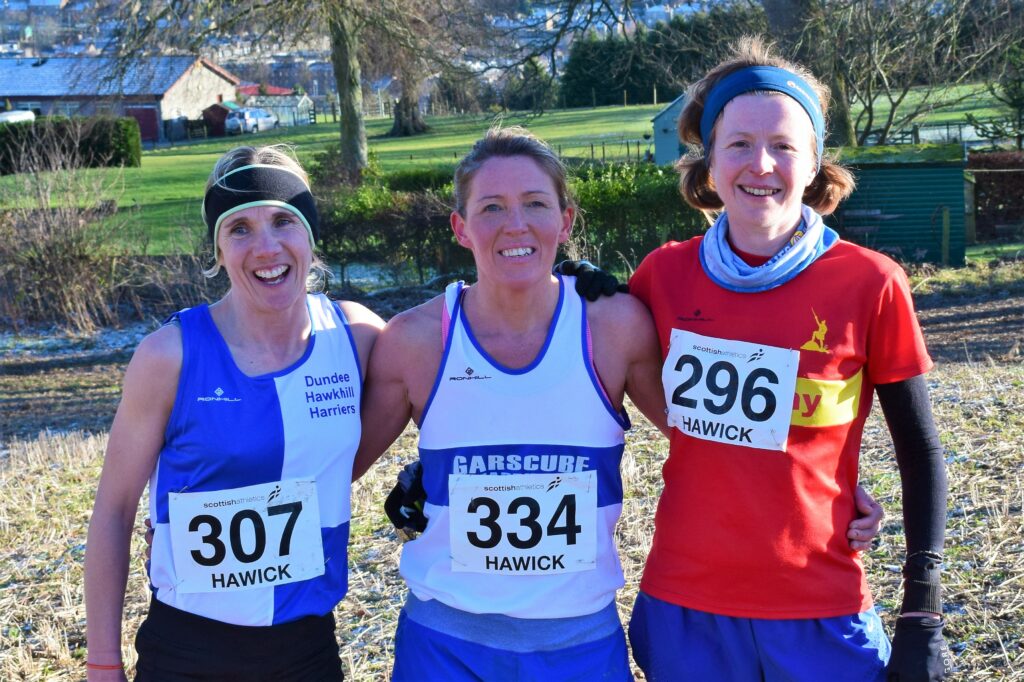 Champion Lesley Chisholm is flanked by silver medallist Charlotte Morgan (right) and third-placed Carol Parsons (photo by Alex Corbett)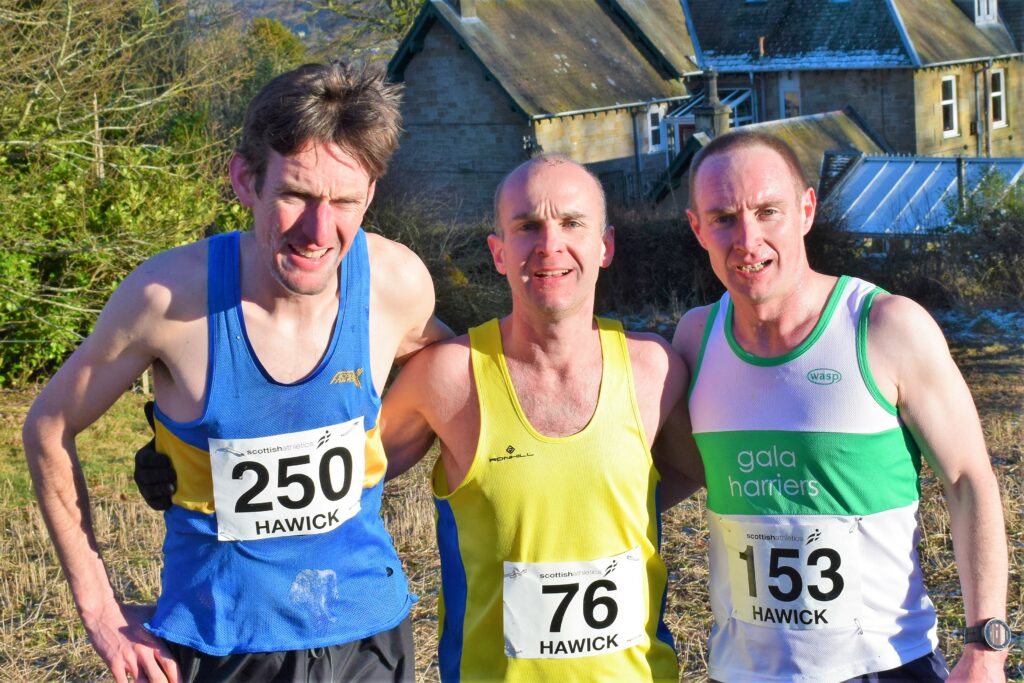 Central AC's Scott Brember is joined by bronze medallist Jethro Lennox (left) and silver medallist Graeme Murdoch at Hawick (photo by Alex Corbett)
Tags: Dundee, Hawick, Johnstone, Kilmarnock, Lindsays Masters XC Champs