Event Specific Series a big success in 2019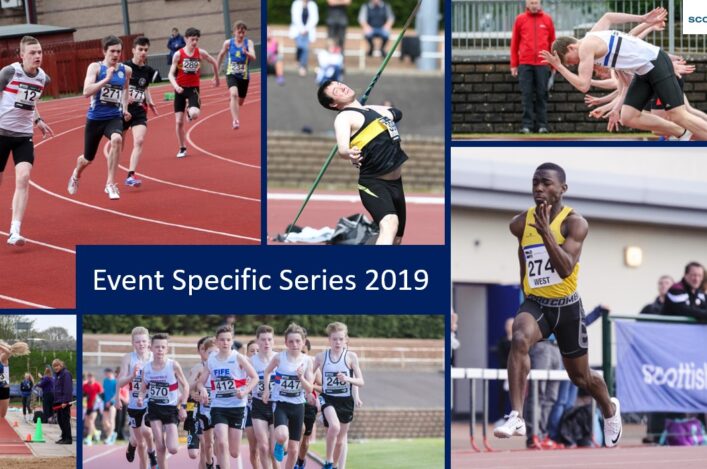 Event Specific Series page on our Event section
The scottishathletics Event Specific Series took place over the summer track and field season and again proved successful.
Learning from the pilot project of the previous year, we're pleased to confirm that the 2019 Event Specific Series featured no fewer than 37 events.
In all, 2129 athletes from 100 clubs had a remarkable 7442 performances recorded and scored as part of the overall series.
We want to thank all athletes, coaches and clubs for competing and to various Events organisers.
And, of course, we offer a debt of gratitude to our qualified scottishathletics Officials who officiated at so many track and field events this summer and made them run smoothly (as ever) thanks to their expertise and dedication.
Among the events to count were as follows:
* All scottishathletics Championships – District and National for all age groups
*Our Throws Grand Prix
*Our new Jumps Series
*SAL Hurdles & Steeplechase Open Graded Meeting
*GAA Miler Meets and Sprints Galas
*Sky High Pole Vault Series
*Knockando Jumps Events
*Monument Mile Classic (Central AC, Stirling)
*Open Graded Meetings in Inverness, East Lothian and Shetland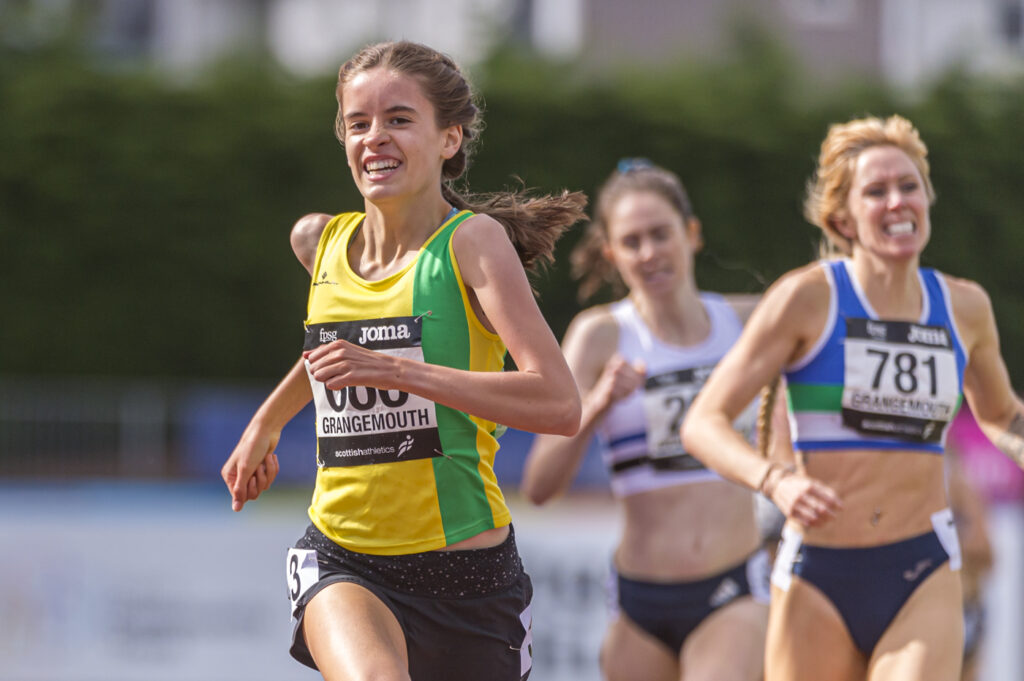 Clubs were divided into three categories, based on their membership, at the beginning of the season to produce comparable results.
Category A Clubs (270+)
Overall Club (Participation) (overall counting performances – best 3 results per athlete)
Top 3: 1 Edinburgh AC – 141,538 2 Giffnock North AC – 121,982 3 VP Glasgow AC – 109,125
Best Performing Club (best 30 scoring performances by club (max. 3 performances per athlete; 15 male and 15 female performances))
Top 3: 1 Edinburgh AC – 27,422 2 VP Glasgow AC – 25,234 3 Giffnock North AC – 24,878
Category B Clubs (120-269)
Overall Club (Participation) (overall counting performances – best 3 results per athlete)
Top 3: 1 Inverness Harriers AAC – 83,885 2 Shetland AAC – 63,506 3 Falkirk Vic Harriers – 61,335
Best Performing Club (best 30 scoring performances by club (max. 3 performances per athlete; 15 male and 15 female performances))
Top 3: 1 Falkirk Vic Harriers – 20,863 2 Inverness Harriers AAC – 20,837 3 Shettleston Harriers – 20,818
Category C Clubs (1-119)
Overall Club (Participation) (overall counting performances – best 3 results per athlete)
Top 3: 1 Inverclyde AC – 37,814 2 Lasswade AC – 37,399 3 Team East Lothian AC – 30,433
Best Performing Club (best 30 scoring performances by club (max. 3 performances per athlete; 15 male and 15 female performances))
Top 3: 1 Lasswade AC – 20,951 2 Team East Lothian – 17,264 3 Inverclyde AC – 16,851
With thanks to Alasdhair Love and Caitlin Watt