Scotland team for Welsh U20 International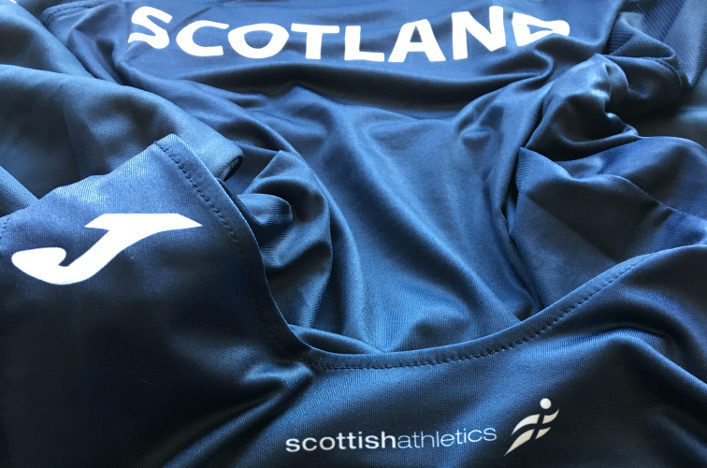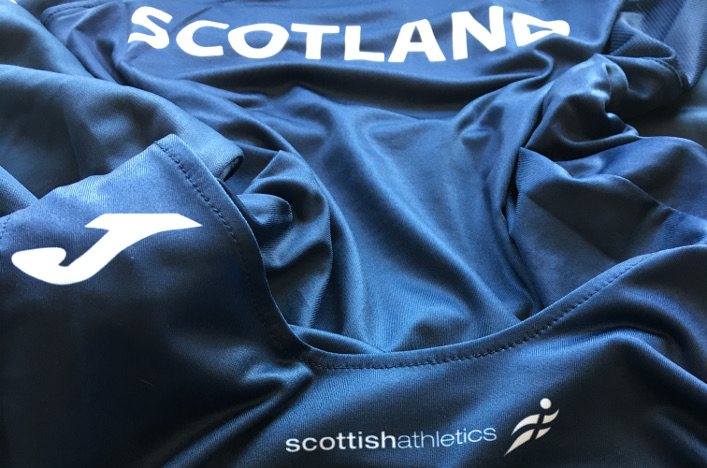 Scotland will send a very strong team to the Welsh U20 International in Cardiff later this month.
And we are delighted to now be able to confirm selections for the event on Wednesday 24 July at the Cardiff International Sports Campus.
International opportunities at this age group are very much part of our strategy in terms of Performance and sending groups of athletes – not necessarily full teams – for appropriate competition is key.
GB U20 athletes like Praise Olatoke, Fraser Angus, Billy Doyle and Alessandro Schenini land the chance to represent Scotland in the new Joma kit, which was worn for the first time at the Loughborough International.
Congratulations to all those selected for Scotland and to their families and coaches – as well as the many clubs involved over a number of years in developing these talented and hard-working teenagers.
Here are the Scotland selections:
Men: Praise Olatoke (Kilbarchan AAC) 100m; Fraser Angus (Giffnock North AC) 200m; Billy Doyle (Pitreavie AAC) 400m; Kane Elliott (Falkirk Vics) 800m; Jamie Burns (Shettleston Harriers) 1500m; Cameron Wright (Kilbarchan AAC) 3000m; Scott Connal (Edinburgh AC) 110m Hurdles.
Ryan Woods (Pitreavie AAC) High Jump; Alessandro Schenini (Giffnock North AC) Long Jump; Bera Ajala (Edinburgh AC) Triple Jump; Reuben Nairne (Giffnock North AC) Pole Vault; Ruaridh Lang  (Morpeth) Discus; Andrew McFarlane (Glasgow City) Javelin; Josh Tyler  (Exeter) Shot Put.
Women: Alyson Bell (Giffnock North AC) 100m; Katie Dinwoodie (Shetland) 200m; Georgia Morrison (Aberdeen AAC) 400m; Isla Calvert (Livingston AC) 800m; Eloise Walker (Edinburgh AC) 1500m; Naomi Lang (Aberdeen AAC) 3000m; Bethany McAndrew (Pitreavie AAC) 100m Hurdles; Emma Mailer (Central AC) 400m Hurdles.
Ellie O'Hara (Edinburgh AC) Long Jump Triple Jump; Alice Baxendale (VP-Glasgow)  Discus; Kirsty Costello (Kilbarchan AAC) Hammer.
Relays:
4 x 100m Men: Olatoke, Angus, Connal, Adam Clayton (Giffnock North AC)
4 x 100m Women: Bell, McAndrew, Dinwoodie, Jade Hutchison (Pitreavie AAC)
Mixed 4 x 400m:
Doyle, Aidan Brady (Livingston AC), Calvert, Morrison
Scotland will compete against hosts Wales, Welsh Schools, Northern Ireland, three English regions and Guernsey on July 24.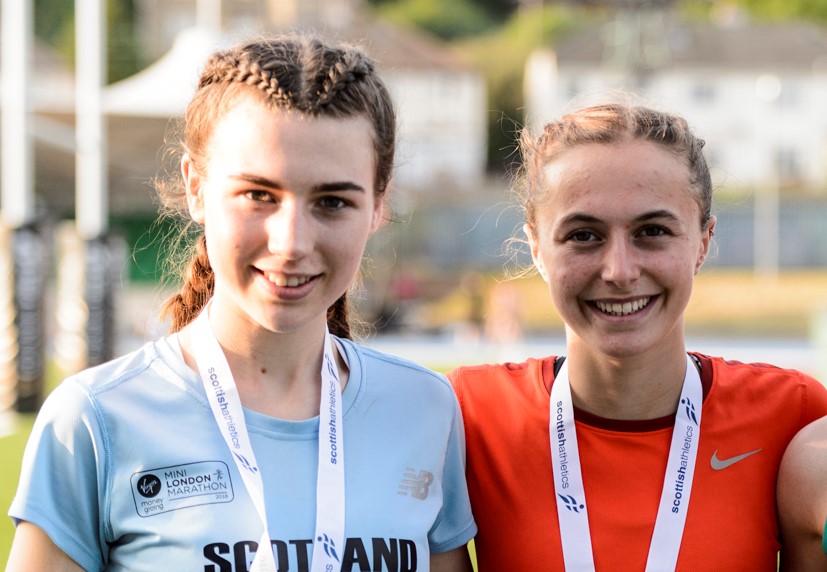 Eloise Walker and Naomi Lang – track selections for the Edinburgh AC and Aberdeen AAC athletes who team up with Edinburgh Uni Hare and Hounds in cross country

Tags: Cardiff, Joma Sport, Scotland, Welsh U20 International