Scottish 10-Mile Champs preview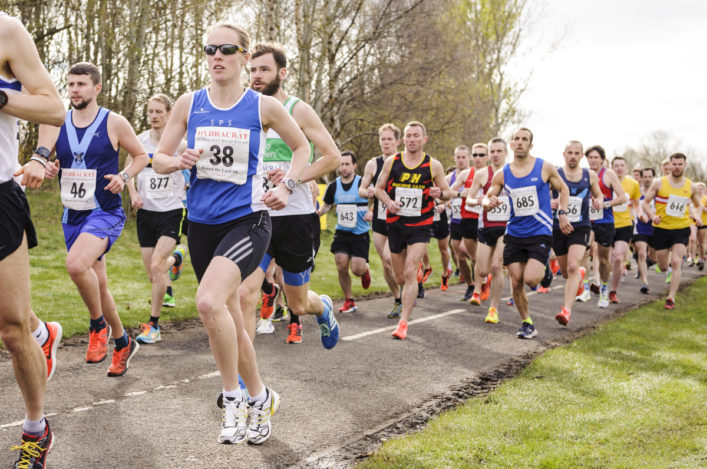 The Tom Scott Memorial Road Races sponsored by Hydracrat host the Scottish and West District 10-Mile Championships at Strathclyde Park on Sunday.
Over 500 entries have been received for the historic event – which also hosts the Round the Loch 6k – as it takes place for the 57th time.
Athletes across the country will be competing for the Tom Scott Memorial Trophy, which bears the names of some of Scotland's greatest distance runners from the last 50 years, from an event which has become a constant on the Scottish road racing calendar.
Contenders in the men's race are expected to include Lachlan Oates (Shettleston Harriers), Michael Christoforou (Edinburgh AC), former champion Craig Ruddy (Inverclyde AC), Paralympic athlete Derek Rae (Fife AC), John Bell (also Inverclyde AC) and Dougie Selman (Corstorphine).
In the Women's race, Annabel Simpson of Fife AC will be hoping to go two better than last year, when she finished third. Simpson will face competition from in-form Elspeth Curran of Kilbarchan AAC, Fiona Brian (Metro Aberdeen), Katie White (Garscube Harriers) – the 2017 women's champion, and Fanni Gyurko (Central AC).
In 2018 two new course records were set by Luke Traynor of Giffnock North AAC (47:59 mins) and Sarah Inglis (55:34 mins) and there are prizes on offer for athletes completing the course inside  specific times.
More information is available on the Tom Scott Road races website.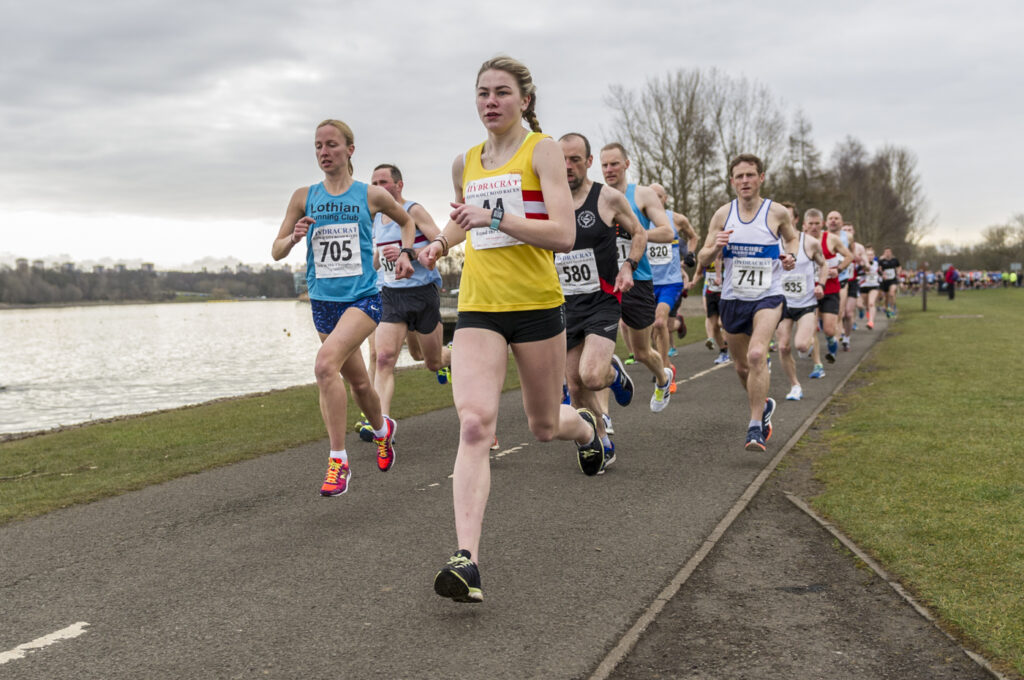 Action from the 2018 event with Sarah Inglis (Lothian) on her way to a course record (Photo by Bobby Gavin)
The event also hosts the shorter Round the Loch 6K race, which attracts runners of all abilities, from local fun runners to serious athletes with a preference for shorter distances. Athletes in the 6k will compete to take home the Robin Barbour Trophy with further individual and team prizes also on offer.
'Every year the Tom Scott Races receive strong support from athletes and this year is no different,' said race organiser, Bobby Hill, with Law and District AAC our event hosts.
' I'm conscious this year the event is taking place on Mother's Day and opposes an Old Firm fixture, so it's incredibly heartening that entry levels have been of the same strength as previous years.
'The 10-Mile route is arguably the fastest in the UK, certainly in Scotland, making it an ideal opportunity for athletes to go out hard and chase a personal best.
'The Round the Loch 6k also offers an exciting challenge for those who prefer a shorter distance and I know of a few names who could well challenge the existing course records. As always, it will be pleasure to see how the races unfold, and see champions crowned.'
Both the 10 Mile and Round the Loch 6k races will begin at 10am on Sunday.
*The Tom Scott Road Races organisers are extremely grateful to sponsors Hydracrat, Tunnock's and Co-op Funeralcare for the assistance they provide.
With thanks to Bobby Hill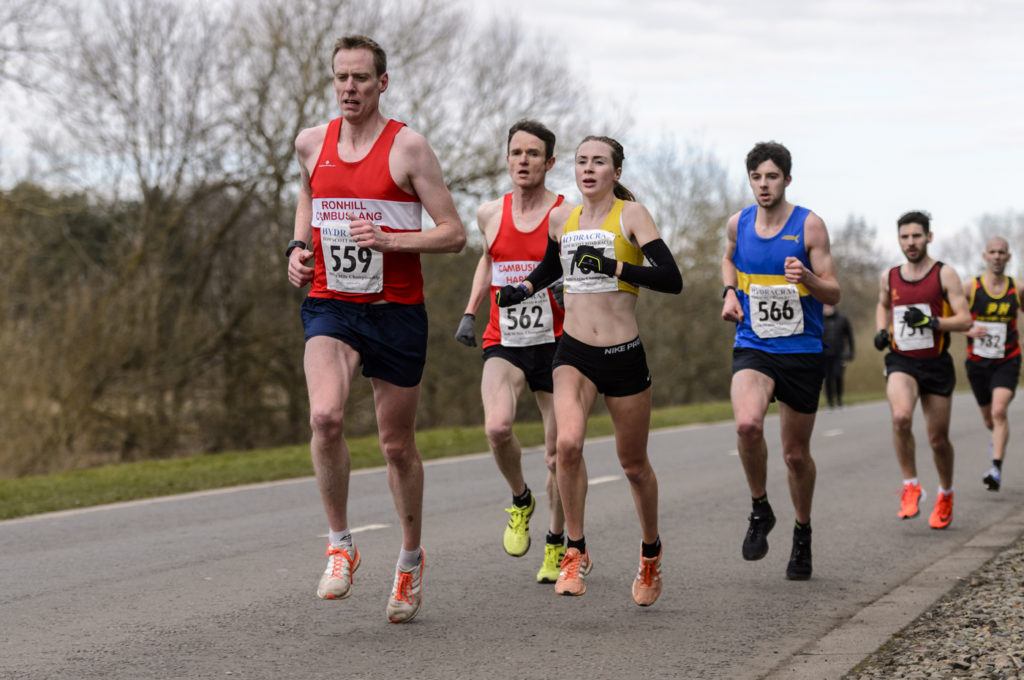 Tags: Scottish 10-Mile Champs, Strathclyde Park, Tom Scott Road Races