Zoey and Eilidh headed for World Relays in Japan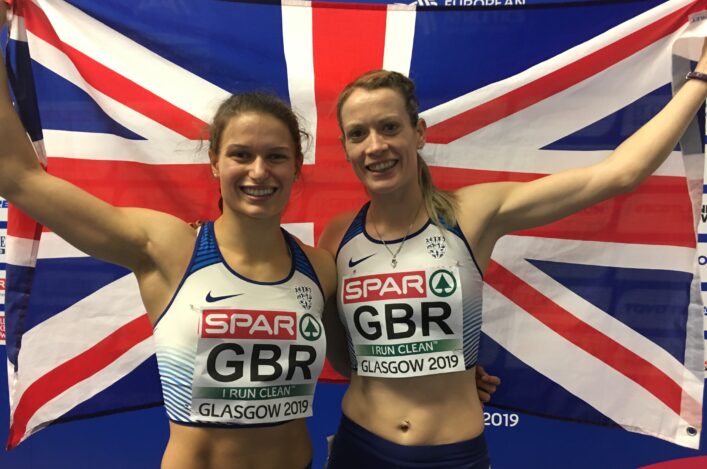 Eilidh and Zoey celebrate their silver success at Glasgow 2019 (photo by Sue Gyford)
British Athletics website team announcement
Zoey Clark and Eilidh Doyle are headed for Japan in May for the IAAF World Relays.
The Scottish duo, who won silver medals in the 4x400m at the European Indoors in Glasgow less than a fortnight ago, have been named by British Athletics within a 26-strong team for the event in Yokohama on May 11/12.
It looks a very strong British selection with no fewer than seven Olympic, 17 World Championship and 21 European Championship relay medallists.
The 14 athletes selected across the men's and women's 4x400m are the athletes from which the team for the mixed 4x400m will be selected, which is being introduced to the IAAF World Championship schedule for the first time ever in Doha this year.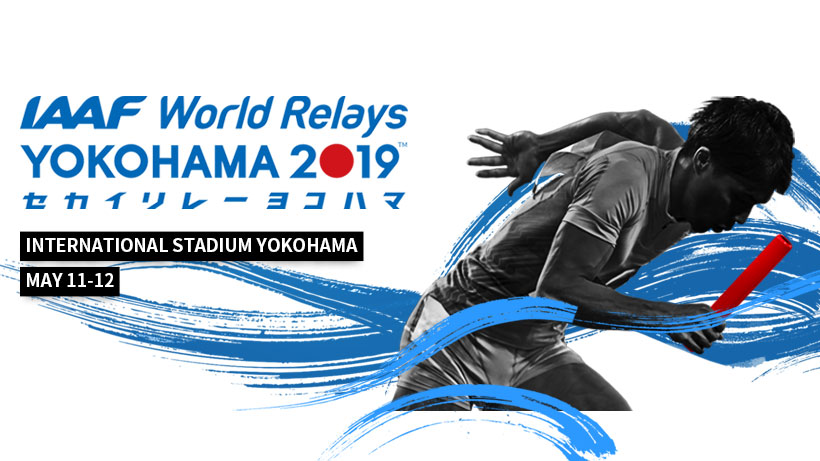 'We are extremely proud of the successes of our relay teams over the past three years and our athletes take each and every opportunity to compete on the international stage incredibly seriously, as proven by the sheer strength of the team selected for Yokohama,' said Neil Black, British Athletics Performance Director.
'We expect our athletes to continue that tradition of success in Japan and guarantee qualification for all five events for the IAAF World Championships later in the year.
'The introduction of the mixed 4x400m for Doha is something we are all excited about and we look forward to testing our skills in that event.
'The IAAF World Relays provides us with a great opportunity as we prepare for not only Doha but also for the Olympic Games, which we all know are also being held in Japan in 2020. The opportunity to train and compete in Japan 14 months before the Games is invaluable to all those selected.'
Congratulations to Zoey and Eilidh and their families and coaches, Eddie McKenna and Brian Doyle, on the selections.
Tags: Eilidh Doyle, Japan, Neil Black, World Relays, Zoey Clark