Emirates roar inspires Chris to superb silver
Chris O'Hare savoured the finest moment of his career as he seized a Glasgow 2019 silver medal in a thrilling finish to the 3000m final.
The Scot took the silver on a photo finish from Henrik Ingebritsen – with both athletes timed at 7.57.19 – as Jacob Ingebritsen landed gold.
It's the third European medal of O'Hare's career but both previous were bronze in the 1500m and the added element of a raucous crowd at the Emirates Arena thrilled the American-based 28-year-old.
In fact, he insisted that the thunderous reception as he turned into the home straight gave him the last impetus to try and over-haul Henrik.
Andy Butchart fell off the pace of the race in the closing laps and had to settle for 10th place in 8.03.11.
Chris had beaten Henrik Ingbritsen in the heat on Friday lunch-time and he insisted later that knowledge allowed him to claw back the deficit of metres on the final strides as he edged a fraction ahead – as the Norwegian threw himself across the line for bronze.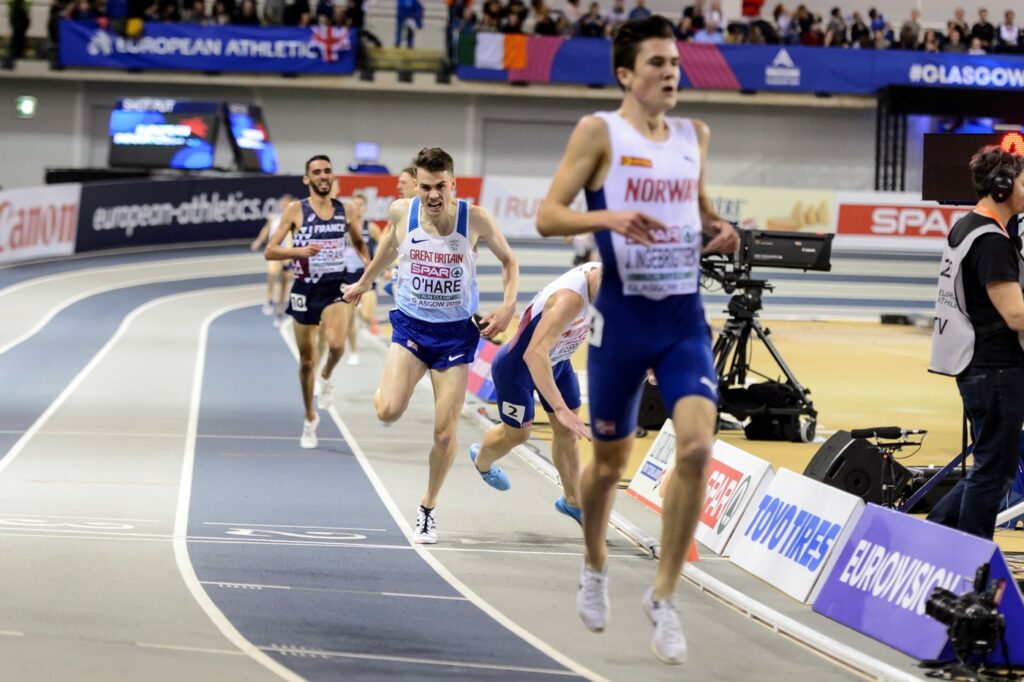 Photo by Bobby Gavin
'With 200m to go I thought I've got bronze and tried to give it everything I had to be on Henrik's shoulder, and it took me a lot to get on his shoulder, but then round the bend the crowd just erupted,' said Chris.
'That roar inside the Emirates Arena really does kind of pick you up an chuck you towards the line.
'Obviously every medal is different by way of what it took to get there – I got my first two as a rookie on the scene. Now I am maybe kind of the old boy so it's good to kind of get back on medal standing and be rewarded for four years of hard work.'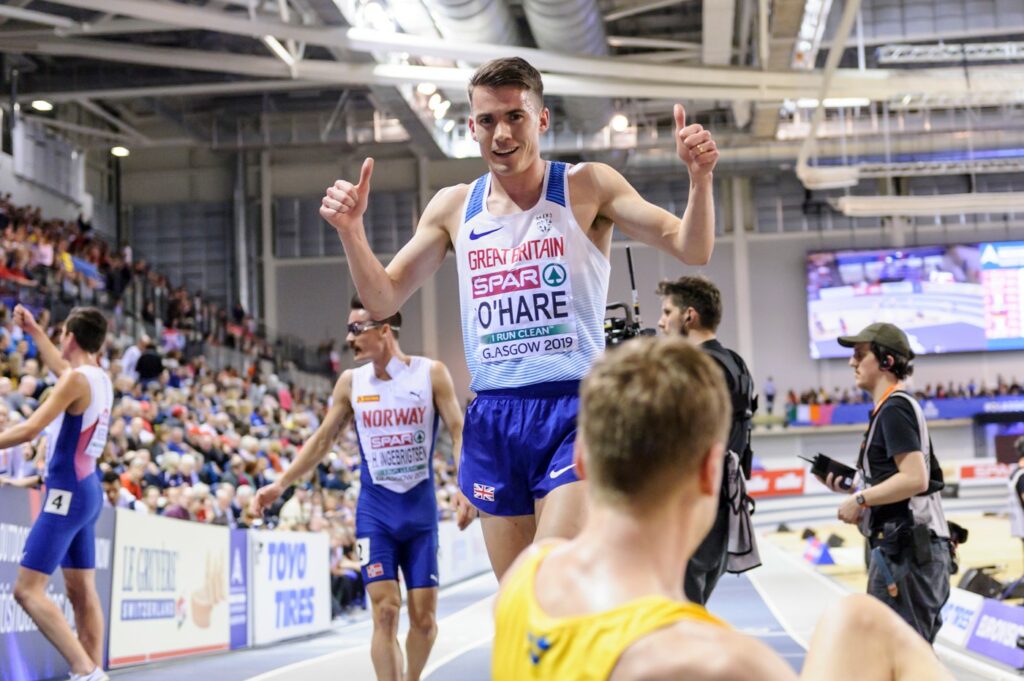 Photo by Bobby Gavin
+++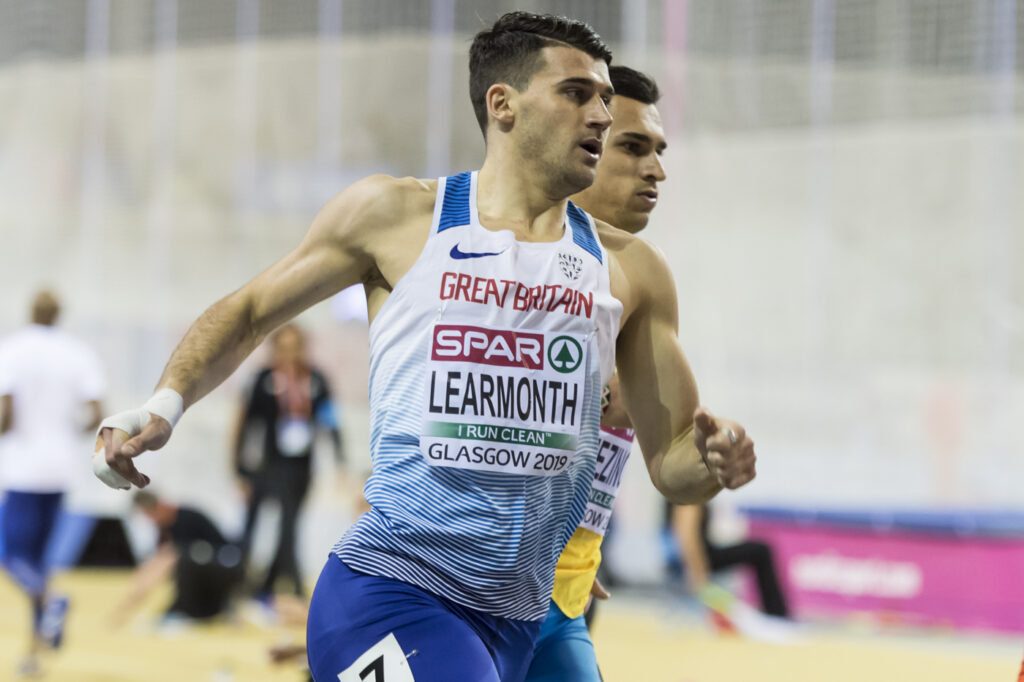 Earlier, Guy Learmonth had suffered semi-final pain as his roller-coaster career in the 800m continued at the Emirates Arena.
Guy, for the second time in this indoor season, crashed to the track after trying to get beyond Irish athlete Mark English and closed on GB rival Jamie Webb early in the third lap.
He was left to sit by the sidelines and watch the other five athletes race by on the last lap – with Webb landing a final place – before a DQ decision was delivered on the Scot, who is captain of GB and NI for this event.
'It's all a bit of a blur to me, I need to watch it and see exactly what happened,' said Guy,
'I knew there was a gap on the inside, it was slow through 400m and then we wound it up a bit. I saw the gap, I believe I got through, but I think I got nudged either from behind or inside from me and went down. I don't think it was an illegal move but I need to see it again.
'The guy moved into the outside lane and I just went for it. I don't know whether it's my fault or someone else's fault but it isn't meant to be.
'I'm going to be here now to support the team and I'll take inspiration from the guys, we've got an incredible team and I still believe we can finish at the top of the medal table and I'll be here supporting them no matter what.'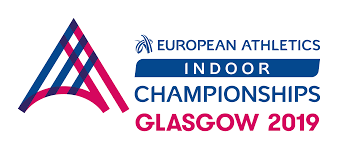 Tags: Andy Butchart, Chris O'Hare, Emirates Arena, European Indoors, Glasgow 2019, Guy Learmonth