Laura among those on 3000m start-lists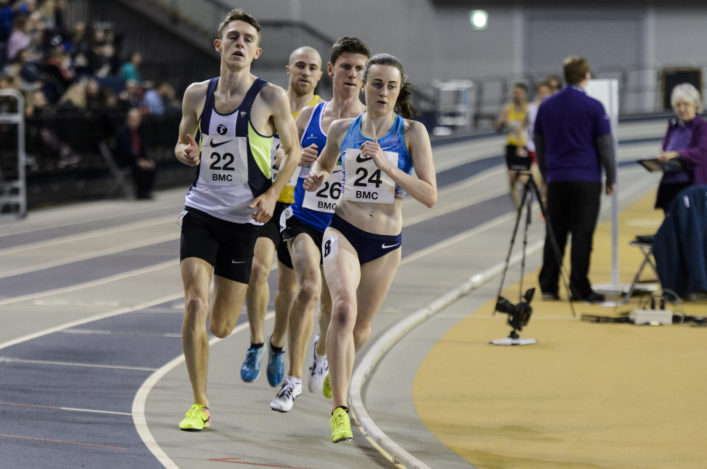 Muir and Sweeney land Scottish 3000m titles in 2018
The Scottish 3000m Champs are coming to the Emirates Arena on Friday 4 January – as the first National championships of 2019 are staged.
And what a lineup is being put together for that Friday evening in Glasgow with the athletes set to race to include Laura Muir, Jemma Reekie, Sol Sweeney, James Bowness and Adam Craig as well as, at 600m and 200m, Grant Plenderleith and Eilidh Doyle.
It should be a superb night of athletics and we're delighted now to be able to share start-lists for the event organised by the Glasgow Athletics Association.
The documents lodged herein give the start-lists, athlete information and the timetable for Friday 4 January.