National Club Conference 2018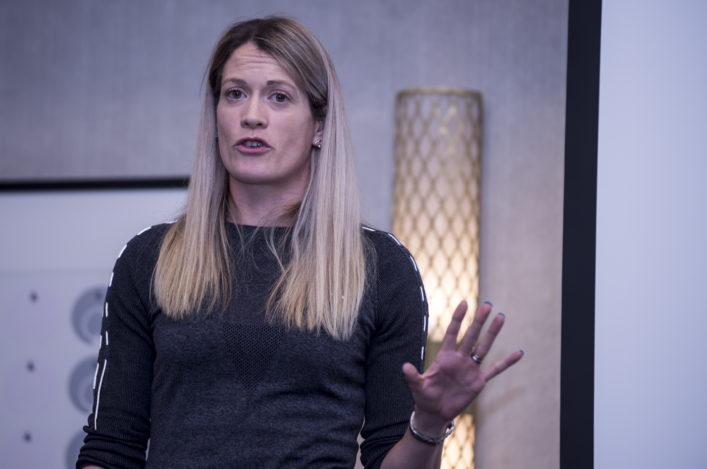 Eilidh Doyle delivered a fine presentation at our National Club Conference (photo by Bobby Gavin)
National Club Conference (presentations will be added at this link)
scottishathletics were delighted to welcome delegates to our National Club Conference last Saturday in advance of the FPSG Awards Dinner later.
It was a great chance for 60 representatives from spme 30 clubs to meet and share good practice and learn more about how to help grow their club and thus raise standards for the sport in this country.
Eilidh Doyle was one of the Guest Speakers, with Scotland's most decorated track and field athlete having recently joined the Board of scottishathletics and she looks to learn move about the way the sport is governed.
Eilidh gave those present the benefit of her experience in the international arena and Gavin Oattes, of Tree of Knowledge, was another absorbing and informative speaker.
Following the positive feedback received in 2017 we were pleased to once again have scottishathletics clubs at the forefront of our conference – with four clubs holding workshops on a range of topics.: Bellahouston Harriers, Fife AC, Livingston AC and Kilmarnock Harriers.
We also introduced a 'round table' section within this year's conference which enabled more time for informal networking with other clubs and to create an opportunity to discuss and tackle challenges together.
Club Conference photos on Facebook by Bobby Gavin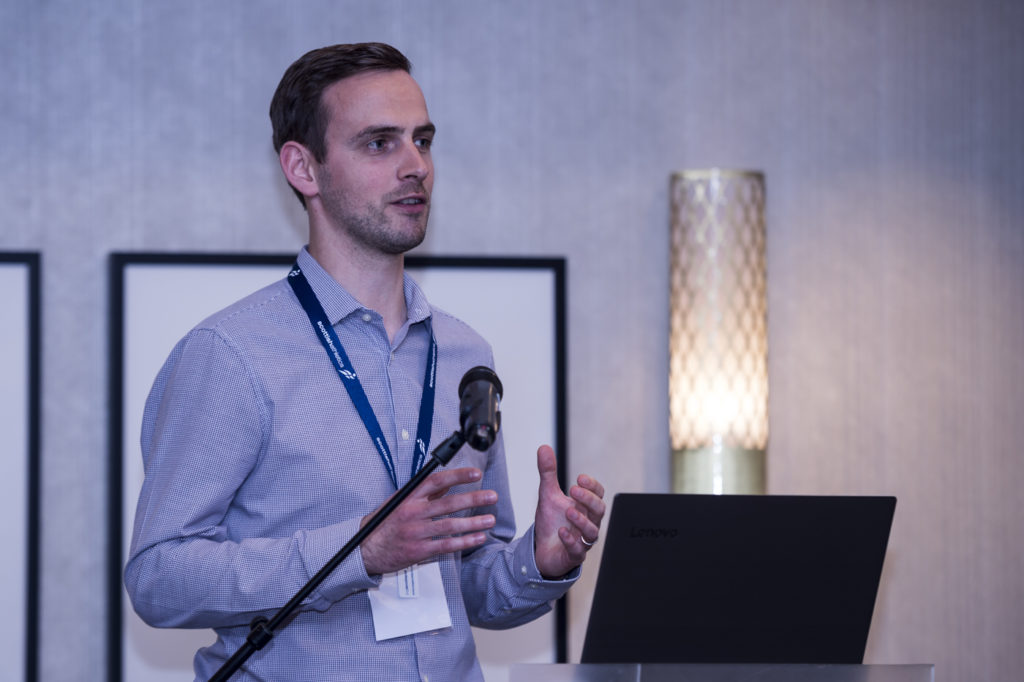 Colin Hutchison – Head of Development with scottishathletics
'The early involvement of Gavin from Tree of Knowledge brought great energy to the main conference room which continued throughout the day,' said Hutchison, our Head of Development.
'As always we are extremely grateful to all the members that gave up their free Saturday to join us at the conference, and to the four clubs (Bellahouston Harriers, Fife AC, Kilmarnock H&AC and Livingston AC) that delivered workshops and shared their experiences with delegates.
'We were also extremely fortunate to have Debbi McCulloch from Spartans Community Football Academy present two workshops to delegates sharing the outstanding work the club have done to improve the lives of people in their local community.
'The day finished on a massive high with a presentation from the most successful Scottish track and field athlete of all time, Eilidh Doyle.
'Eilidh shared with delegates the highs and lows of her career so far and the key learning she has taken in her journey from club to international athlete.
'We would like to say a big thank you to all delegates for their attendance and feedback.'
Contact details: Colin Hutchison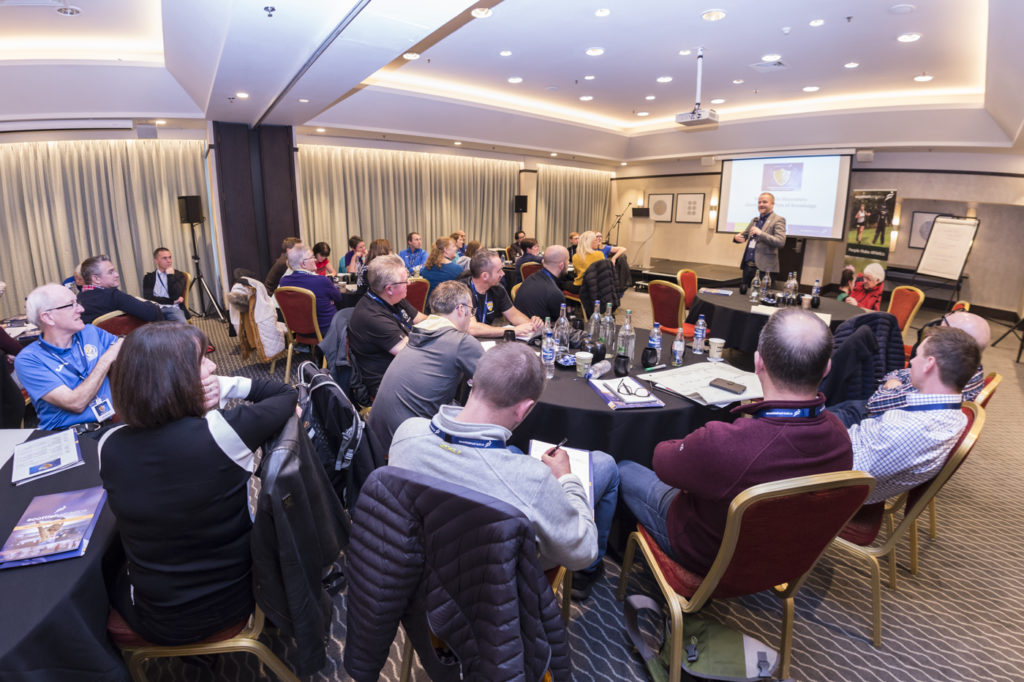 Tags: Bellahouston Harriers, Colin Hutchison, Development, Eilidh Doyle, Fife AC, Kilmarnock Harriers, Livingston AC, National Club Conference