National pride at stake for clubs at Cumbernauld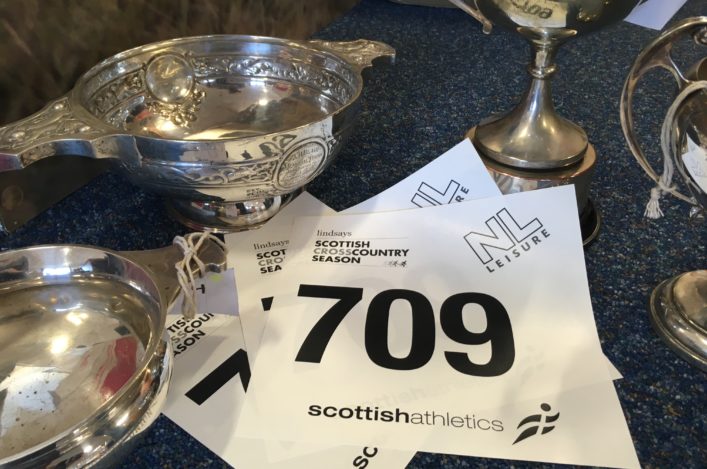 Record number of teams for Cumbernauld
Cumbernauld's central Scotland location geographically makes it a great venue for our top events – and it will very much be centre-stage again on Saturday.
All roads lead to the Lindsays National XC Relays with a huge entry which features a remarkable 604 complete teams on the start-lists.
That sums up a growing commitment to competition by clubs and, of course, nothing generates an exciting atmosphere quite like cross country relays with national championship glory up for grabs.
Join the conversation on Twitter #LindsaysXC
Our sponsors Lindsays; Cumbernauld hosts North Lanarkshire Leisure;  host clubs Cumbernauld AAC and Kirkintilloch Olympians; and video suppliers Vinco are all helping towards generating the special atmosphere we all enjoy at the Lindsays National Relays.
We're delighted partners Vinco Sport will be at Cumbernauld once again and we plan to have edited highlights of each of the four races – plus an overall highlights package – on our You Tube channel.
And there will be comprehensive coverage across the website and our social media channels with clubs themselves now very much buying into that.

Here's some of the key information:
12 noon: Young Females (Declarations Close 11.30)
12.40pm: Young Males (Declarations Close 12.10)
1.20pm: Sen/Jun Females (Declarations Close 12.50)
2.45pm: Sen/Jun Males (Declarations Close 2.15)
Declarations are at the Course. Young Females and Young Males declarations open at 10am. Women's and Men's declarations open at 11.15am.
Check out the Events Section page for more important info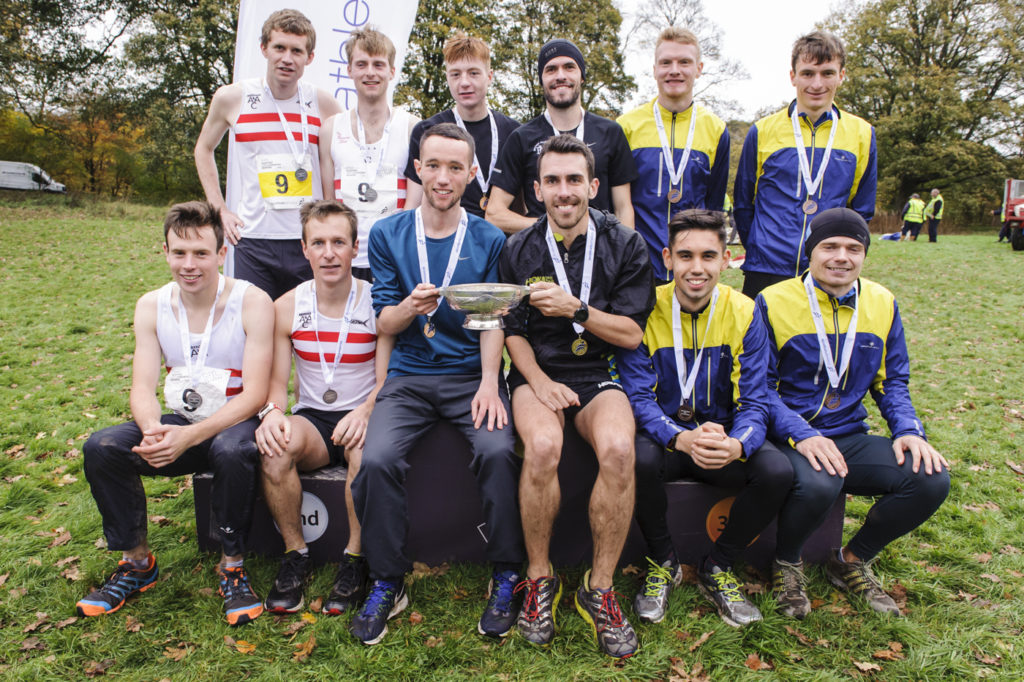 Inverclyde were crowned 2017 Senior/Junior Men's champions last year with Central AC and Aberdeen AAC on the podium (photo by Bobby Gavin)
Competition looks sure to be intense once again in the Senior/Junior men's race – where podium places are a big prize and the status of being National XC Relays champions for 2018.
One look at the Road Running and Cross Country Commission website archive confirms that, over the past eight years, only two clubs have shared the gold medals – with Central AC winners on five occasions and Inverclyde AC three times.
In fact, if Shettleston's win in 2009 is added, then those three clubs share the glory right back to 14 seasons ago when Hunters Bog Trotters took first place
East champions (perennially) Central and West champions Shettleston, who edged out Inverclyde AC at Irvine Beach, will expect to contend. Inverclyde are the current holders.
Aberdeen AAC have been on the podium for the past two years – taking bronze in 2016 and silvers last year – while Kilbarchan AAC could mount a challenge if Euan Gillham and/or Derek Hawkins is added to their Irvine lineup. Sol Sweeney will race for Glasgow Uni Hare and Hounds.
It is a similar story in the Senior/Junior women's race with Edinburgh Uni Hare and Hounds, Edinburgh AC and Central AC the dominant forces in recent times – sharing the golds over the past eight years since a success for Dundee Hawkhill Harriers  back in 2010.
Central, after three wins in a row, have been silver medallists for the past three years but may benefit from the move to four per team while West hopes will lie with Kilbarchan, VP-Glasgow and Shettleston as the 1-2-3 from Irvine Beach.
Inverness Harriers carry the hopes of the North as champions in both the Men's and Women's races.
Edinburgh AC won the Young Females race last year, as they successfully defended their title, while Giffnock North AC won the 2017 Young Males race.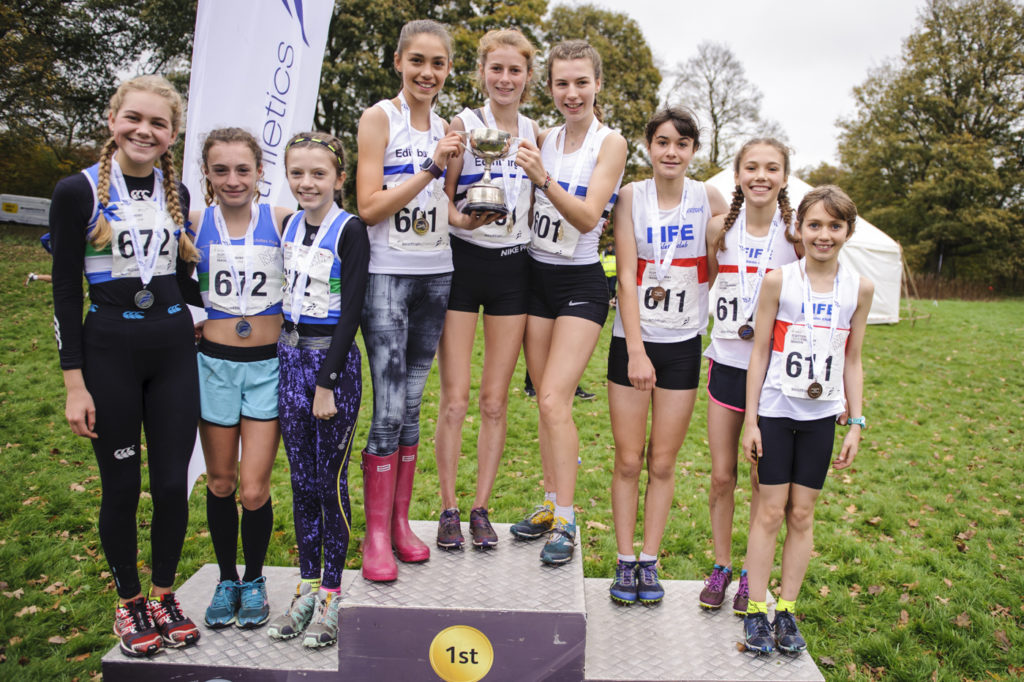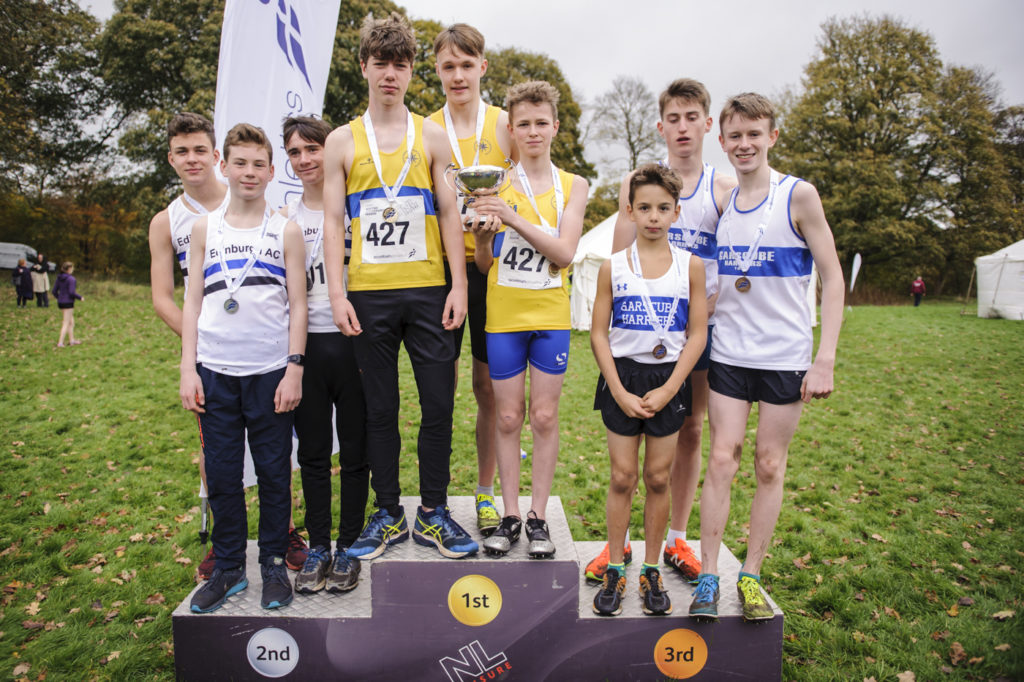 PARKING
Parking will not be available at Cumbernauld High School.  A Park & Ride system will be operational from St Maurice's High School, North Road, Cumbernauld G68 9AG. This will operate from 08.45hrs and will drop off athletes on Meadow View.
Tent drop off will also be at Meadow View.
TOILETS
Toilets will be available at the course.
SHOWERING and CHANGING FACILITIES
Tryst Sports Centre, located at Cumbernauld town centre and is a five-minute drive from Cumbernauld House Park.
The facility manager has kindly given permission for athletes and spectators of the event to use the centre up to 6pm. This will be FREE of charge.
Tags: Cumbernauld, Cumbernauld AAC, Kirkintilloch Olympians, Lindsays Cross Country Season, Lindsays National XC Relays, North Lanark Leisure