New names to be inducted to our Hall of Fame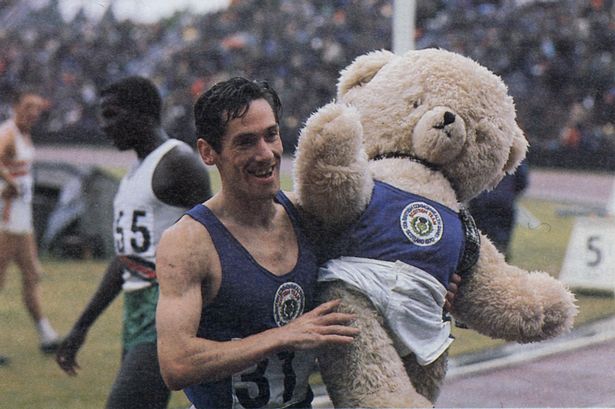 Lachie Stewart celebrates 1970 Commonwealth gold (photo via Daily Record)
scottishathletics have been working for the past few months on a project designed to recognise and the success of Scotland's very best athletes.
The 'Hall of Fame' is a perpetual list of senior Scottish athletes of outstanding achievement and already includes the likes of Eric Liddell, Liz McColgan and Allan Wells.
Now scottishathletics plan to induct a further 15 names at the FPSG Annual Awards Dinner in Glasgow on Saturday 3 November.
The proposed list of candidates include a number of posthumous awards and in those cases we have been contacting family relatives to inform them of the induction process.
There's been a terrific response from the candidates we have contacted, with messages coming in from across Scotland and beyond, all of which have confirmed the strong sense of pride evoked by the Hall of Fame honour.
Hall of Fame (previously):
Jim Alder, Wyndham Halswelle, Eric Liddell, Liz McColgan, Tom McKean, Yvonne Murray, Allan Wells.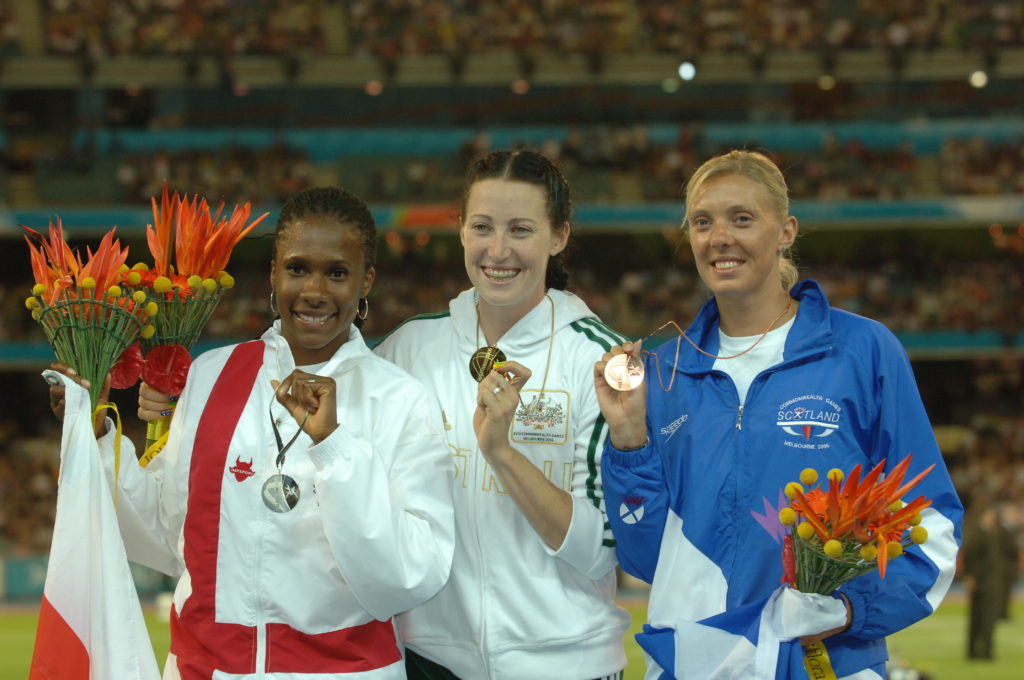 Lee McConnell lands 400m Hurdles bronze at the Commonwealth Games in Melbourne in 2006 
Lee McConnell, who finished competing in 2013 and is thus nominated following the five-year gap mentioned above, unfortunately has a previous engagement for November 3.
Lee said: 'I am absolutely delighted to have been put forward for the scottishathletics Hall of Fame and am very pleased indeed to accept. It's a great honour to be bracketed with Scotland's very best athletes.'
Inductees for November 2018:
Duncan Clark – Commonwealth Games hammer champion
Dale Greig – Marathon world record holder
Lee McConnell – multiple track medal winner
Angela Mudge  – World and European mountain running champion
Tom Nicolson – winner of 42 Scottish titles
Geoff Parsons – triple Commonwealth high jump medallist
Alan Paterson – European high jump champion
Rosemary Payne (now Chrimes) – Commonwealth discus champion
Don Ritchie – multiple World ultra Record holder
Meg Ritchie (now Stone) – Commonwealth discus champion
Ian Stewart – World, European and Commonwealth Gold medallist
Lachie Stewart – Commonwealth 10,000 metres gold
Rosemary Stirling (now Wright) – Commonwealth 800m champion
James Wilson – ICCU Cross Country winner and Olympic medallist
Dunky Wright – Scotland's first Commonwealth Games champion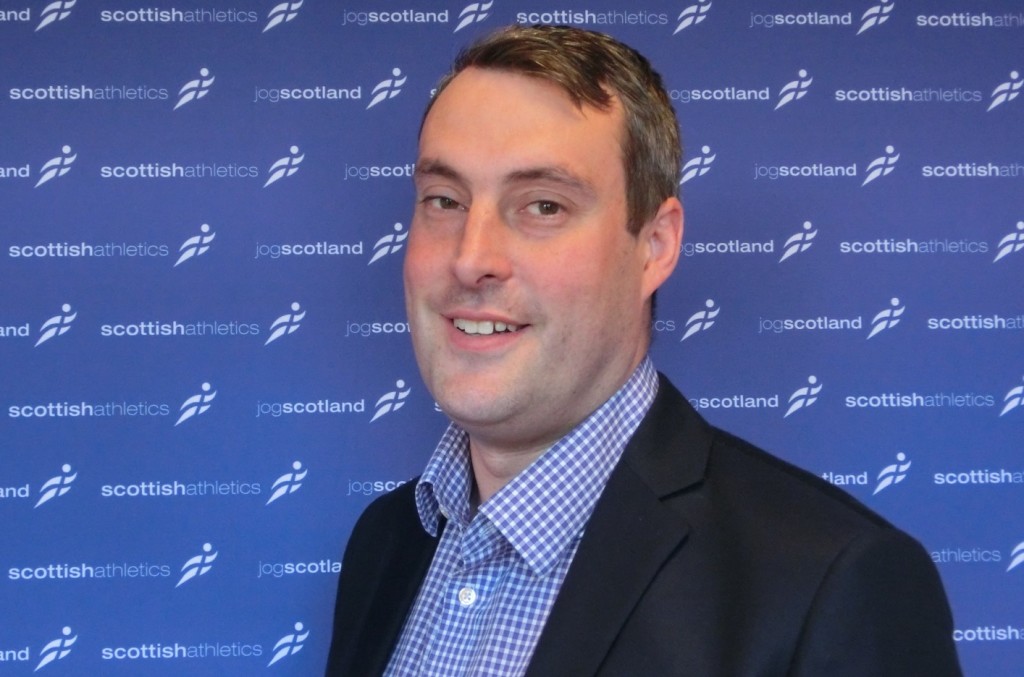 Mark Munro, in his role as chief executive of scottishathletics, set the ball rolling on this project some time ago,
'First of all, I must thank our wonderful and progressive volunteers within the Nominations Committee of scottishathletics,' said Mark.
'After several months of discussion, it was agreed to review the criteria for consideration of inductees into the Hall of Fame. The most significant change has been the focus on an athlete's career achievement and impact on the sport rather than a one-off  performance.
'In many respects, it is righting the wrong of the previous restrictions in criteria and acknowledging the impact of some wonderful athletes on the sport in Scotland which is long overdue.
'Secondly, I would like to congratulate the 15 athletes and their families. It is a wonderful list of Who's Who of Scottish athletes over several generations.
'Regrettably some of the inductees are no longer with us but we look forward to welcoming their families to Glasgow for the FPSG Awards Dinner. It should be a great celebration of the sport – past and present.'
With thanks to Arnold Black, Leslie Roy and Fran Snitjer for much hard work on this project
*Please note we are looking for contact details for relatives of Duncan Clark, Alan Paterson, Dunky Wright
Email Francesca Snitjer francesca.snitjer@scottishathletics.org.uk if you can help. Thanks