Dale Greig 1937-2019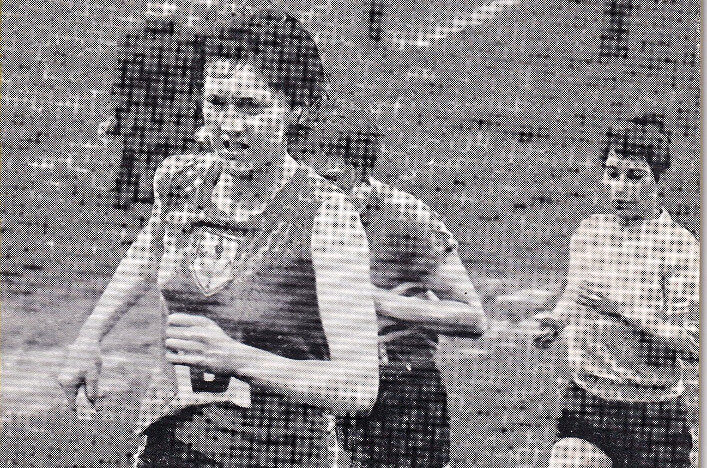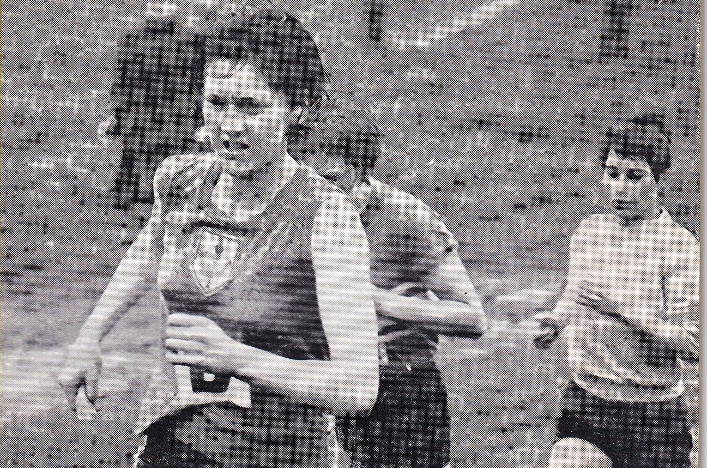 *Photo from 1963
scottishathletics has been saddened to hear of the passing of one of the country's finest female distance athletes – Dale Greig.
Dale passed away last week at the age of 82 and we send out deepest sympathy to all her family and friends.
A few months prior to her death, the former cross country champion and marathon runner was among those athletes we inducted to the scottishathletics Hall of Fame at the FPSG Awards Dinner.
We understand that although Dale was unable to be present on the evening, she was delighted with the accolade and recognition of her achievements from the governing body for the sport in Scotland.
Funeral details:
Friday 24 May at 1pm at Co-op Funeral Care, Lady Lane, Paisley and 2pm at the Hawkhead Cemetery.
Thereafter at the Glynhill Hotel, Paisley.
The following tribute is by Arnold Black, the scottishathletics Historian
Best known as a pioneering woman distance runner who ventured into the area of marathons and ultra-distance running that even seasoned and hardened male runners regarded with trepidation, Dale Greig became one of the first women to run a marathon, setting the inaugural recognised IAAF women's world best for the distance.
In addition to her competitive achievements, she acted as a national administrator, official, race organiser and athletics writer over a long period of time, editing "Dale's Diary" in the Scots Athlete magazine.
Beginning as a schoolgirl sprinter, she soon found that her natural métier was stamina rather than speed. Between 1956 and 1959 she won a silver medal over 880 yards and two bronze medals at one mile in the Scottish women's national championships before going on to specialise in cross country and road running.
She was the founder member of Tannahill Harriers, named after the famous Tannahill weavers from Paisley. In 1960, she won the first of four national women's cross country titles.
This was the last Scottish Cross Country Championship organised by the Scottish Women's AAA and she is the only runner to have won national titles under both the SWAAA and the subsequent Scottish Women's Cross Country Union organisations. As a member of the group of active women enthusiasts who established the SWCCU at a time when the sport was languishing in Scotland, Dale was the national secretary for six years and treasurer for a further five years.
Her interest in long distance running grew from a meeting with the inspirational Rhodesian, Arthur Newton, pioneer of ultra-long distance running.
Her first competition over the standard marathon distance of 26 miles 385 yards came during her annual holiday in the Isle of Wight in May 1964, where sympathetic officials allowed her to run a time-trial on the day of the race, starting 4 minutes ahead of the male competitors. Despite the hilly terrain, and being shadowed by an ambulance throughout the race at the insistence of the athletics authorities, she had no qualms about completing the distance, having included several continuous runs of around 20 miles in her training schedule. Her finishing time of 3.27.45 was remarkable, being recorded as an IAAF inaugural world best over an officially certified and measured course, giving clear indication of what she might have achieved if she had prepared thoroughly for further marathon races.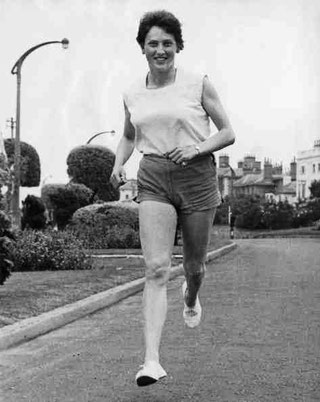 However, she enjoyed conventional competition too much to break from the standard women's events, and it was not until 1971 that she made her next attempt at a long distance event. After a thorough build up, running from 60 to 100 miles per week with continuous runs of 30 to 40 miles, she competed in the Isle of Man 40 miles race over the famous motorcycle TT course, finishing the distance in 6:48:00.
Another pioneering effort came in hill running, where she was the first woman to compete in and finish the Ben Nevis 10 mile mountain marathon race in Fort William.
The following year she decided to run in the classic London to Brighton 53 mile race. Her normal schedule of 50 to 60 miles per week was supplemented by three 40 mile runs, plus other continuous runs over 45 and 50 miles. For some of these long runs she ran from her Paisley home over country roads to the Clyde Coast, carrying her tracksuit in her shoulder rucksack.
Stopping at Largs or another coastal town where she had a snack, she ran on to Greenock, donned her tracksuit, and travelled home by rail. Setting off on her solo run at 6 a.m. from Big Ben at Westminster Bridge, one hour before the male runners in the official race, she completed the arduous event, running non-stop with no noticeable aches or strains, in 8:30:03, representing a pace of under 9 minutes per mile.
She continued to compete on the track in mile races and won her 4th and final Scottish cross country title in 1968, going on to finish 8th in the English championships and 14th in the International championship at Blackburn.
In 1974, she recorded her most notable international marathon success when winning the women's World Veteran Championships in Paris in 3:45:21.
Her pioneering efforts opened the way for women throughout the world to be admitted to marathon races having ventured into uncharted territory at a time when some respected authorities still believed that running such long distances was harmful for a woman.