Junior Hill League 2018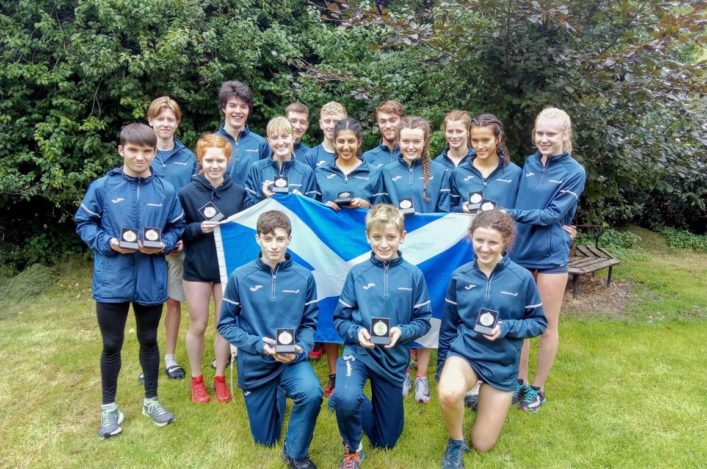 Scotland Junior hill runners in Ireland recently – where they swept the boards in terms of medals – with many of those young athletes involved in the league over the season
Scots dominate Junior Home International
The scottishathletics Junior Hill League for 2018 comprised eight races after five featured last year.
Each of the events was well attended by a number of junior runners. Some races were junior specific, and others were shorter senior races in which U15s and above ran.
The largest numbers were attracted to the Championship (East Lomond) and trial races (Ben Lomond and Aberfoyle), while the smallest race was the new event at Cornalees.
In all, 20 junior athletes completed the league, which is the highest number in the last 10 or so years. Five competed in five out of the eight races (only three are required to complete the league).
On the other hand, this was the first year there was no winner in the U20 Men's category. However, there was solid turnout for the trial races in that category.
Families are the key network to tap into for junior hill racing and there were a number of sibling sets competing across the age and gender groups.
League organiser Mark Harris said: 'Looking forward to 2019, it is hoped we can maintain the regional spread of races and the same number as 2018. We are always happy to hear any suggestions for new races.
'Run4it Dundee provided great support with vouchers as prizes and these will be distributed in due course.'
List of races:
Cioch Mhor junior, March (junior only);  East Lomond, April (championship, junior only); Ben Lomond, May (trial/selection for World Cup, junior only); Saugh Hill, June (mixed junior and senior); Cornalees, June (junior only); Falkland, June (mixed junior and senior); Cademuir, August (suite of races involving mixed for older age groups and junior only for younger ones); Aberfoyle, August (selection for JHI, junior only)
Winners:
U20W: Rhona Mowat (Giffnock North)
U20M: no winner
U17G: Helen Chong (Giffnock North).
U17B: Sunny McGrath (Deveron Harriers).
U15G: Isla Hedley (Fife AC)
U15B: Struan Bennet (Fife AC)
With thanks to Mark Harris