Paisley 10k; Hill running; Manchester BMC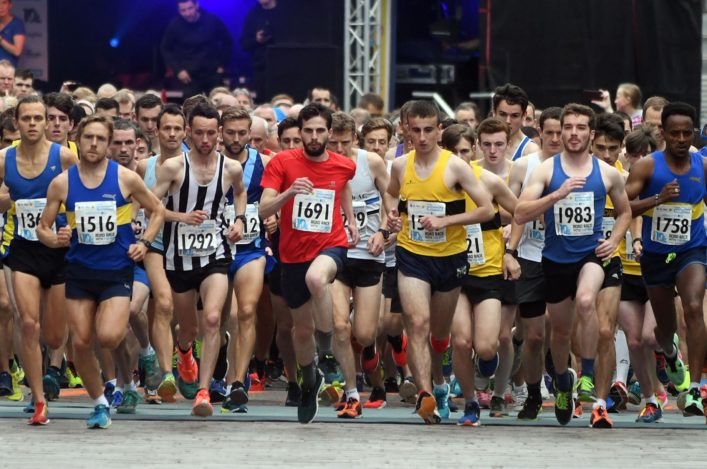 The Paisley 10k Race men's winner was Euan Gillham, from Kilbarchan AAC, in 30.47. Second place in the men's race went to Lachlan Oates, from Shettleston Harriers, in 31.21 and third was Daniel Bradford, also from Shettleston Harriers with a time of 31 minutes 21 seconds.
The women's 10k Race winner was Fionnuala Ross, from Shettleston Harriers with a time of 34.10. Second was Gemma Rankin, from Kilbarchan AAC with a time of 36.05 and third was Jo Williams, from Lothian AC with a time of 37.16.
Chief executive of Renfrewshire Leisure, Joyce McKellar, said: 'The Paisley 10k and Fun Run has grown incredibly over the years and the big race attracts a high calibre of athlete. It's a fantastic sight to see so many people enjoying the Fun Run with young children and their families taking part. '
A total of 3,493 runners raced in the two events, organised by Renfrewshire Leisure. Both the 10k and fun run were sponsored by Decathlon, with 2,133 people taking part in the 10k Race and 1,360 in the Fun Run. For the third year the official charity partner was Macmillan Cancer Support.
+++
The Scottish Senior hill running championships were held on Saturday at the Ochils 2000 race.
Taking home gold in the men's race was Andrew Fallas of Carnethy with the women's race winner being Catriona Buchanan of Ochil.
Then, on Sunday, there was more hill running action at the Junior Home International trials event in Aberfoyle. Results are available above but we should stress these are, as yet, incomplete. Details which have been given have been verifided.
We will announce the Scotland team selections for the Junior Home International in due course but the top two in the U20 and U17 races gained automatic selection.
+++
There were a number of Scots in action at the final Manchester BMC meeting of the summer on Saturday.
And among the PB performances were strong 800m runs for Sol Sweeney and Kelsey Stewart, while it was good to see the likes of Jenny Selman and Steph Pennycook hitting form in the 1500ms. There was a 5000m PB for Alastair Hay in 14.07.81.
Results (via the Scotstats site) here:
800 3rB Sol Sweeney PSH 1:50.02, 3rC Ewan Dyer WDF 1:52.46. 1500 2rB Michael Ferguson ABN 3:50.85, 3rB Patrick Taylor BIR 3:51.22. 5000 5 Alastair Hay CEN 14:07.81.
W800 3 Kelsey Stewart ABN 2:06.41, 4 Katy Brown STW 2:07.65, 5 Cara Anderson PSH 2:08.37. 1500 12 Stephie Pennycook FIF 4:21.99; 1rB Jenny Selman FIF 4:24.19; 4rC Alice Goodall EDI-U17 4:36.34. mx5000 7 Mhairi Maclennan EUH 16:30.60, 8 Annabel Simpson FIF 16:56.40.
Tags: Alastair Hay, Andrew Fallas, Catriona Buchanan, Euan Gillham, Fionnuala Ross, Kelsey Stewart, Paisley 10K, Sol Sweeney