Brothers land vault Records; Stirling 10k; Munro podcast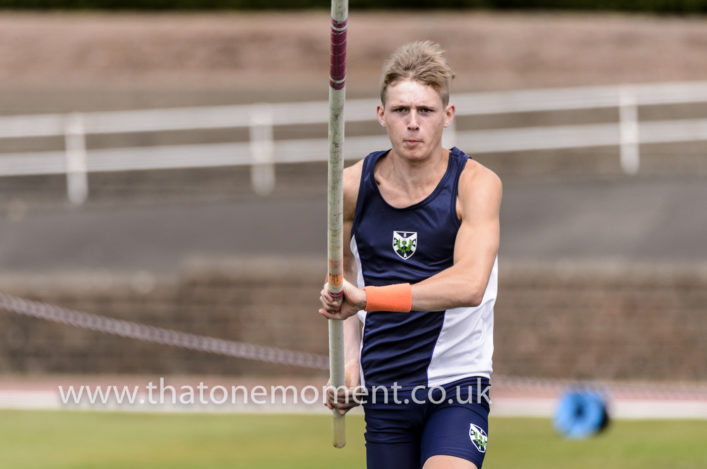 Scott Brindley in action at the SIAB at Grangemouth earlier this month (photo by Bobby Gavin)
It was a special night for the Brindley family of North Ayrshire AC at the Emirates Arena on Friday at the latest Glasgow Pole Vault School meeting.
Brothers Scott and Aidan each came up with Scottish age group indoor pole vault records at the Sky High Vault Meet, which had been switched indoors in view of an expected downpour that evening.
Scott, who held the U17 Record with 4.46m from Sheffield earlier this year, cleared 4.49m this time to set a new best (subject to ratification).
And Aidan went over at 3.59m with the previous Record of 3.35m held by Reuben Nairne to push the bar up on the U15 Record.
Well done to both athletes and their family and coach, Mark Stringer, and all at North Ayrshire AC helping in their development.
The Glasgow Pole Vault School Twitter page carries further detail on the competition including results.
+++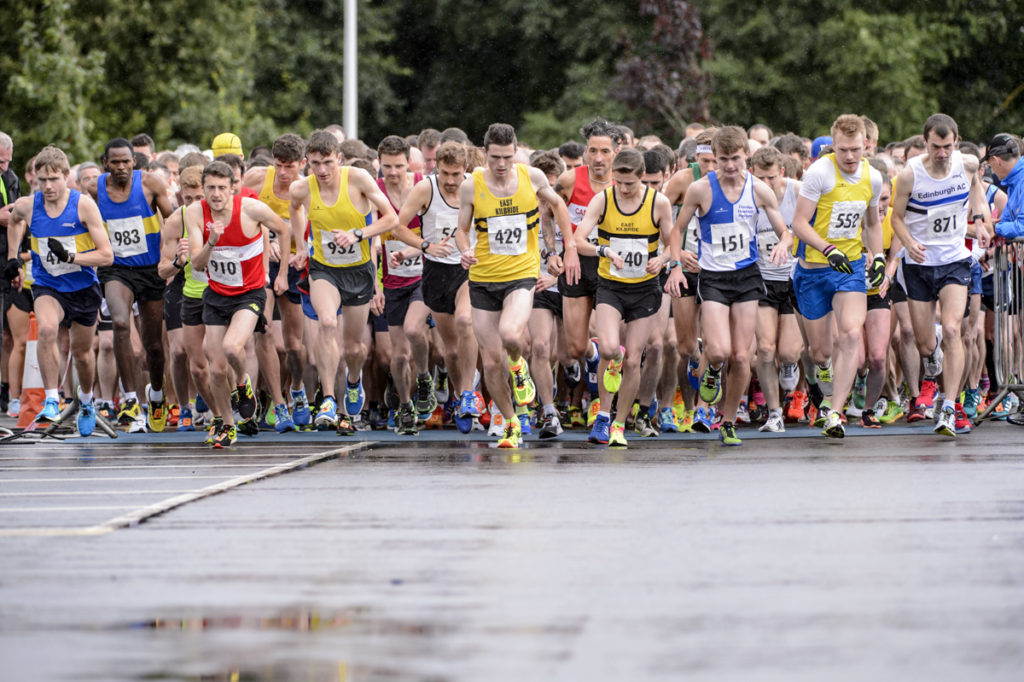 The Scottish 10K Champs will once again be held in Stirling in September and there are still entry places available.
And you can put your name in for the City of Stirling 10K and 2K Fun Run on the same day online. Central AC are again the host club for this National Championship event.
This year, the races take place on Sunday 9 September, with the 2K race starting at 9.30am and the 10K itself then happening at 10.15am. The course is over a flat, fast route and personal bests are always likely.
As well as Championship medals, there is a long list of prizes on offer, and the fixture is also part of the scottishathletics Road Race Grand Prix for 2018
+++
Six years ago only four Scottish athletes competed for GB at the European Championships in Helsinki.
Come Berlin and it will be a record representation with no fewer than a staggering 17 athletes selected this time for the Euros by British Athletics.
It is a huge compliment to 'athletes and coache's says Mark Munro, chief executive of scottishahtletics.
Mark spoke to RockSport radio last week and you can listen to the interview with Liz Clark
RockSport radio podcast with Mark Munro
+++
Tags: Aidan Brindley, Mark Munro, Scott Brindley, Stirling 10k