Hill runners at Snowdon; Jake, Chris in Monaco; SIAB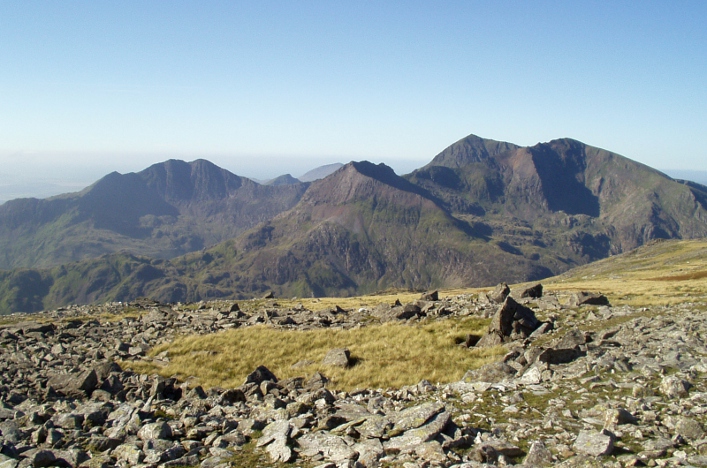 Scottish hill runners are headed for the annual Snowdon International event this Saturday (21 July).
It's always a highly-competitive event with home nation teams competing at Senior level as around 600 runners tackle the highest peak in England and Wales.
The Scotland teams feature recent GB international Murray Strain of Hunters Bog Trotters, while Miranda Grant has now been called up.
WOMEN: Stephanie Provan (Deeside); Jill Stephen (Hunters Bog Trotters); Miranda Grant (Hunter's Bog Trotters)
MEN: Alasdair Anthony (Ochil Hill Runners) ; James Espie (Deeside); Robert Simpson (Shettleston); Murray Strain (Hunter's Bog Trotters)
+++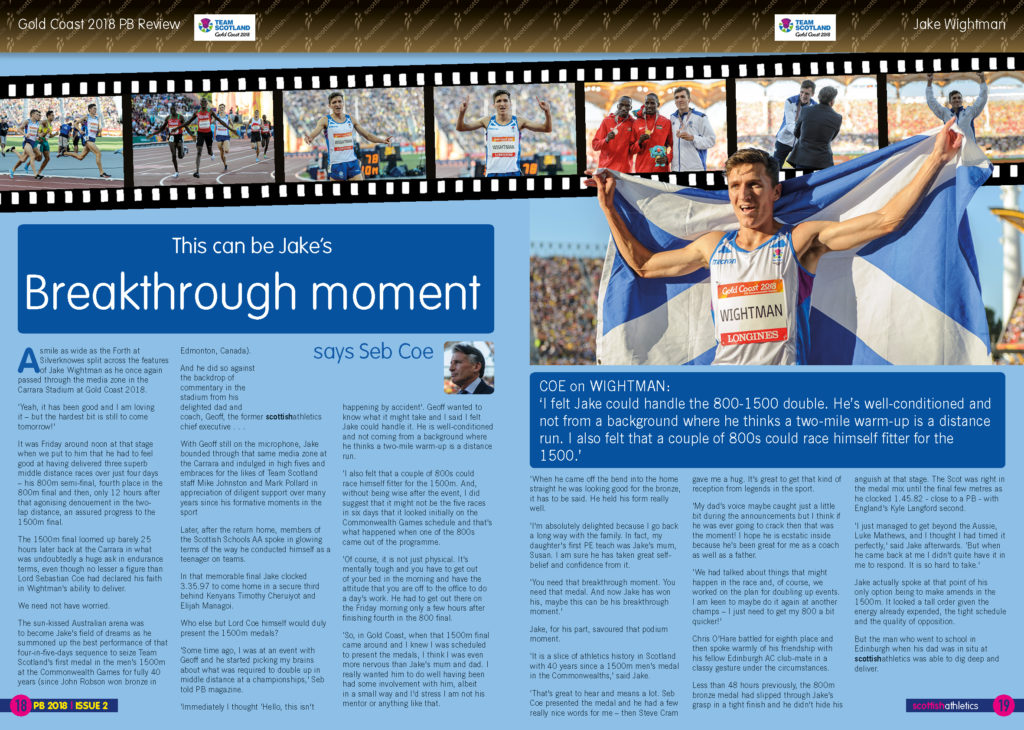 Jake Wightman features in the new edition of PB magazine
Jake Wightman  and Chris O'Hare look like being the Scottish presence competing in the IAAF Diamond League in Monaco on Friday night.
It's regarded as one of the top meetings of the season and the men's 1500m race there has a strong reputation for delivering fast times.
Gold Coast 2018 bronze medallist Wightman has already secured his place for the European Championships in Berlin with a silver medal behind Chris O'Hare at the British Champs.
Jake will be looking to see if he can challenge his 3.34.17 PB in Monaco before then racing 800m in the London Anniversary Games Diamond League meeting on Sunday. Now Chris has also been added to the start-list as he finalises his preparations for Berlin.
+++
SIAB programme 2018 main pages
Scottish Schools play host to the annual SIAB International track and field match this Saturday at Grangemouth.
Athletes from across UK and Ireland will head north to compete and we want to wish the young Scottish pupils (as selected below) all the best.
Thanks to the volunteers from schools and Officials involved in helping to stage the event.
Tags: Chris O'Hare, Grangemouth, hill running, Jake Wightman, Monaco, Scottish Schools, SIAB International, Snowdon International