WHW race; Throws GP; Guernsey; Mannheim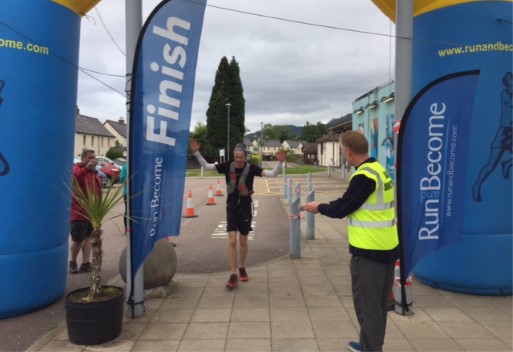 David McLure crosses the line to win the West Highland Way Race (photo by Adrian Stott)
A record 235 runners started the longest event licensed by scottishathletics at the weekend, the annual  95-mile Ron Hill West Highland Way trail race.
Scottish 100km international David Mclure of Kilmarnock Harriers led from the start. Slovakian runner Tomas Kacmarcik, was never too far behind, but McLure proved stronger
in the later stages to record 16hrs 24 min 14 sec, to the Slovakian's 16.42.48. Rafal Gaczynski from Poland finished third in16.54.14.
Garscube Harrrier Nicola Adams-Henry ran a superbly paced race to take the women's. Content to let the early leaders go, she was 30 mins behind Fife Ac's Morgan Wyndram-Geddes and Glasgow-based American Jamie Aarons at the 40-mile checkpoint at the top of Loch Lomond in fourth place.
Geddes struggled over the Rannoch Moor section and fell back. At Glencoe Mountain Centre check point (70 miles) Adams-Henry had reduced the gap to Aarons to 10 minutes with Fife AC's Sophie Mullins still holding  third.
Over the last two sections the Garscube athlete proved the stronger and finished in 17.55.41; becoming only the fourth woman to dip under the 18 hour barrier on the course. Former winner Aarons held second in 18.24.10 with Mullins third in 19.41.32 .
A record 198 runners completed the course in the time limit of 35 hours.
With thanks to Adrian Stott
+++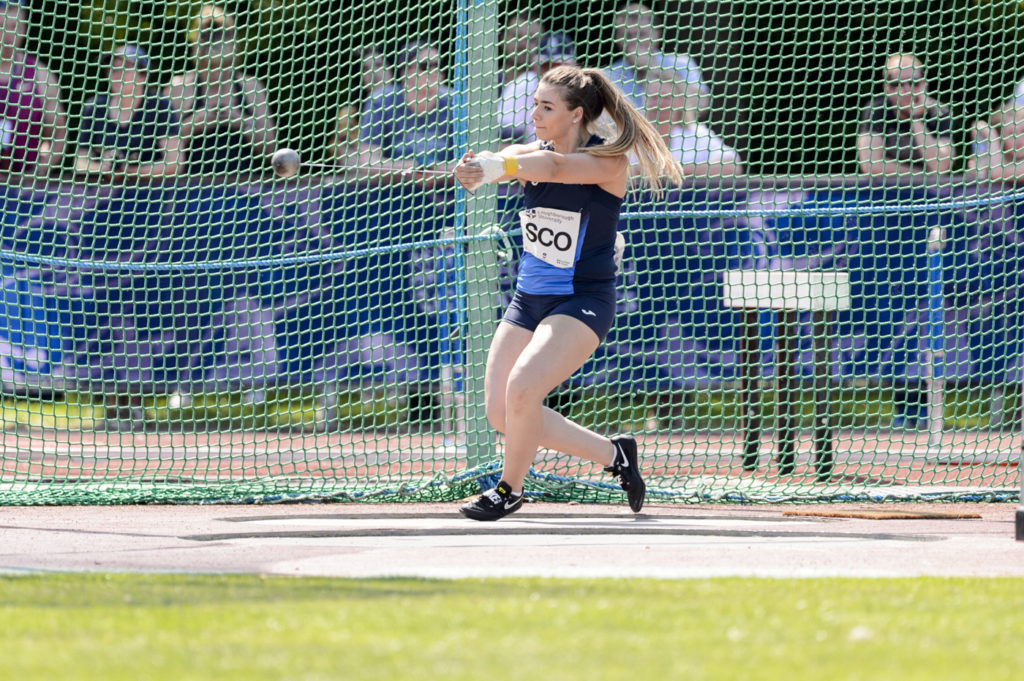 RESULTS (scroll down on the left)
The third scottishathletics Throws GP and took place at Craigswood Stadium in Livingston in good conditions.
This meeting is part of the Events Specific Series and the results will be fed into the overall picture there in due course.
Scotland international Natalie Robbins savoured a fine performance to bounce back well from disappointment at Bedford in the England Athletics age groups. Edinburgh AC U23 Robbins went out to 57.05m for a new PB and top of the Scottish women's hammer rankings for 2018.
The fourth and final Throws GP event will be held at Livingston on Saturday 8 September and entries are open online
Thanks to all who supported the event this past weekend and, particularly, to the scottishathletics Officials.
*AT the Sky High Pole Vault event in Aberdeen there was a fine performance by Aidan Brindley of North Ayrshire AC. Aidan cleared 3.58 for a Scottish indoor record at U15 level, subject to ratification. Well done to Aidan, his coach and his family on a fine performance.
Photos from the event are online
+++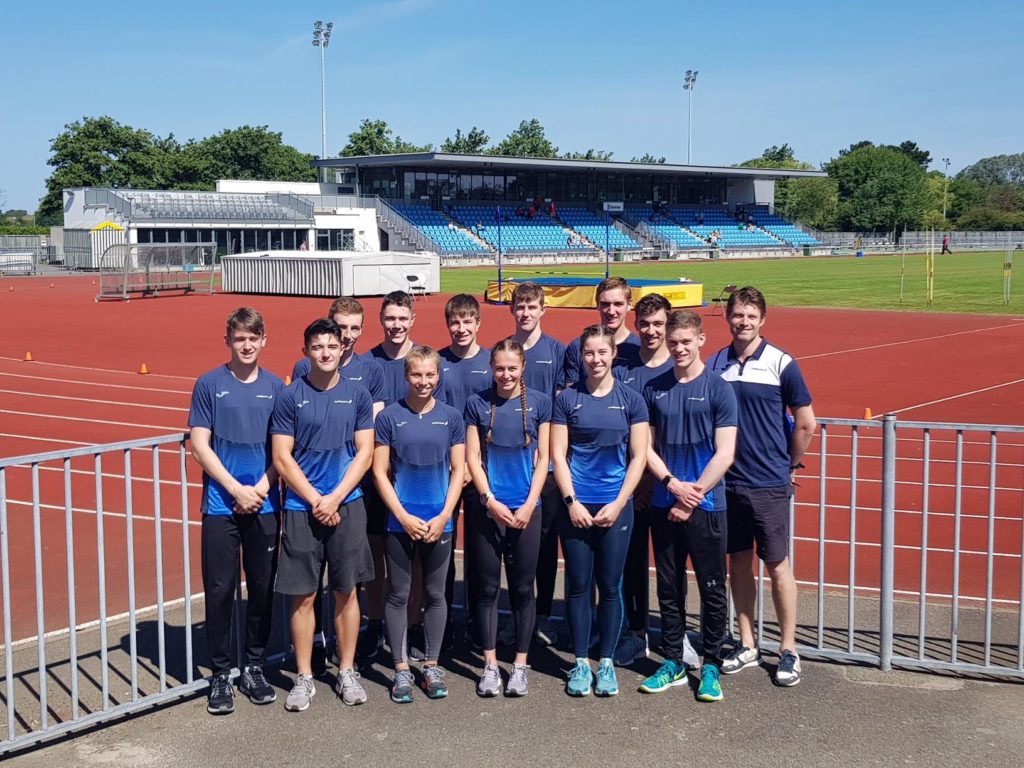 A group of scottishathletics National Academy athletes headed for the Channel Islands over the weekend and enjoyed good competition in fine conditions.
Guernsey Athletics hosted the Intertrust Athletics Games on Saturday for a match which featured England U20s, a Channel Islands select and a dozen Scots from the National Academy plus guests.
From a scottishathletics point of view, this was an international opportunity for individuals in selected events rather than a full team event and it was good to see a number of athletes record PBs.
Fraser Angus and Adam Clayton went 10.75 and 10.76 in the 100m respectively while there were PBs for Matt Chandler in high jump and Jade Henry in the 100m Hurdles and the 100m.
Katy Wyper, a guest, clocked 11.74 in the 100m to go third on the Scottish rankings for 2017. Naomi Lang was a race winner in her 1500m event in 4.29.05. Guest Greg Millar won the javelin with 68.49.
+++
There were good performances by Scottish duo Alisha Rees and Michael Olsen with GB and NI Juniors at the U20 International match in Mannheim in Germany over the weekend.
As well as relay involvement, we notice individual race wins for both the Edinburgh AC athletes. Alisha clocked 23.44 on Sunday to win her 200m while, the previous day, Michael won his 100m heat in 10.56.
Well done to both athletes and their families and coaches and these performances bode well ahead of a selection announcement for the World Juniors.
+++
There have been a string of events and performances by our top athletes over the past few days and, as always, the best place to look at results is on the scotstats.net site where Arnold Black picks out highlights by Scots at home and abroad.
Kirsten McAslan went fourth on the all-time list for 400m Hurdles with her run of 56.77; Guy Learmonth clocked 1.47.17 in his 800m race in Madrid ; Lynsey Sharp competed in a mixed race at Loughborough and posted a Season Best run of 2.00.44.
Good to see long jumper Sarah Warnock back in action and her 6.23m at a Birmingham Uni event took her to the top of the Scottish women's rankings.
Tags: Alisha Rees, David McLure, Livingston, Michael Olsen, National Academy, Nicola Adams-Henry, Sky High Vault 2018, Throws GP, West Highland Way race