Trafford Sprints Project; Enter Throws GP; PB magazine winners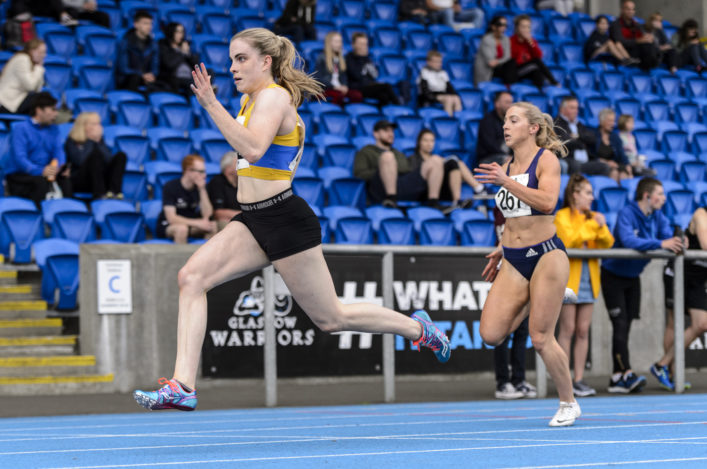 Jenna Wrisberg and Chloe Lambert in action at the GAA Sprint Gala last week – now we are looking for names for Manchester on June 19
Trafford Sprints Project – (including details of standards)
Our Trafford Sprints Project kicked off in May and with two more dates to come we now need expressions of interests from athletes and coaches who are keen to race this summer in Manchester.
This covers 100m, 200m, 400m, sprint hurdles and 300 and 400m hurdles (depending on age).
There are two dates looming for which we will be hoping to take a minibus (or two) south to Trafford to compete in deeper competition than is usual in Scotland.
*Tuesday 19 June
*Tuesday 3 July
Entries are taken on the night and paid for by the athlete. All events are by ability and mixed male and female as per open graded format.
To express an interest for the June 19 date, please email Allan Scott by 5pm on Friday 8 June:  allan.scott@scottishathletics.org.uk
+++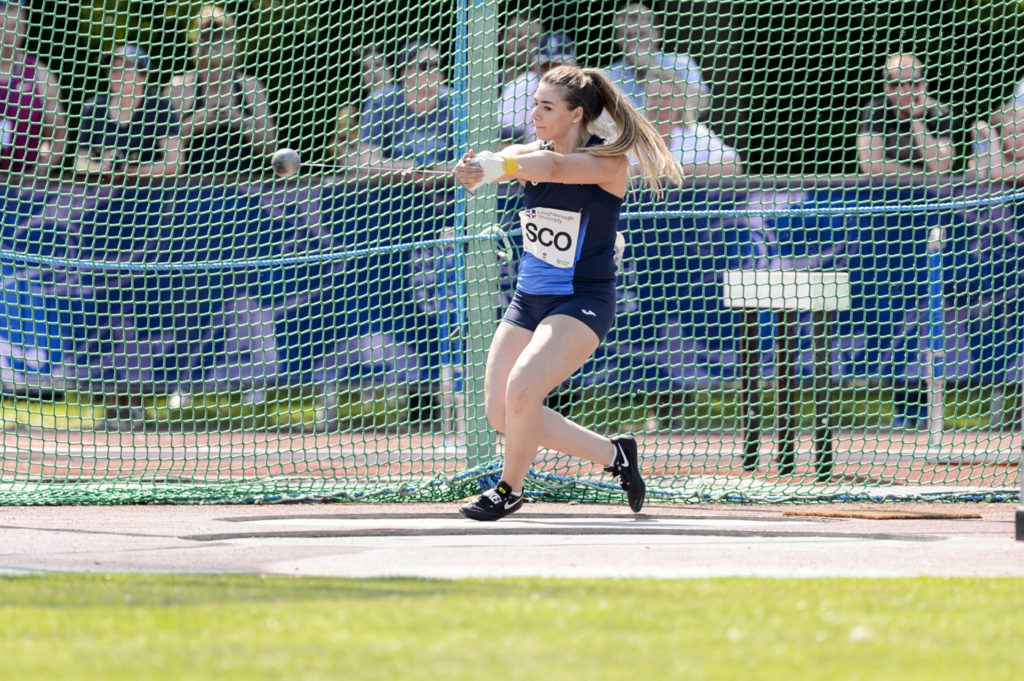 Natalie Robbins represented Scotland in the hammer at Loughborough and has competed at the Throws GPs in the past (photo by Bobby Gavin)
Enter now for June 23 at Livingston
The third of our summer Throws Grand Prix Series will take place at Livingston on Saturday 23 June.
We're taking entries online across a range of events for that day and know a number of athletes and coaches (and Officials) are already making plans for the third meet of the series.
Entries close just over a week before the event – on June 14 – so please make sure you enter now if you want to compete in the third of four events, with the remaining one at Livingston later in the season on Saturday 8 September.
+++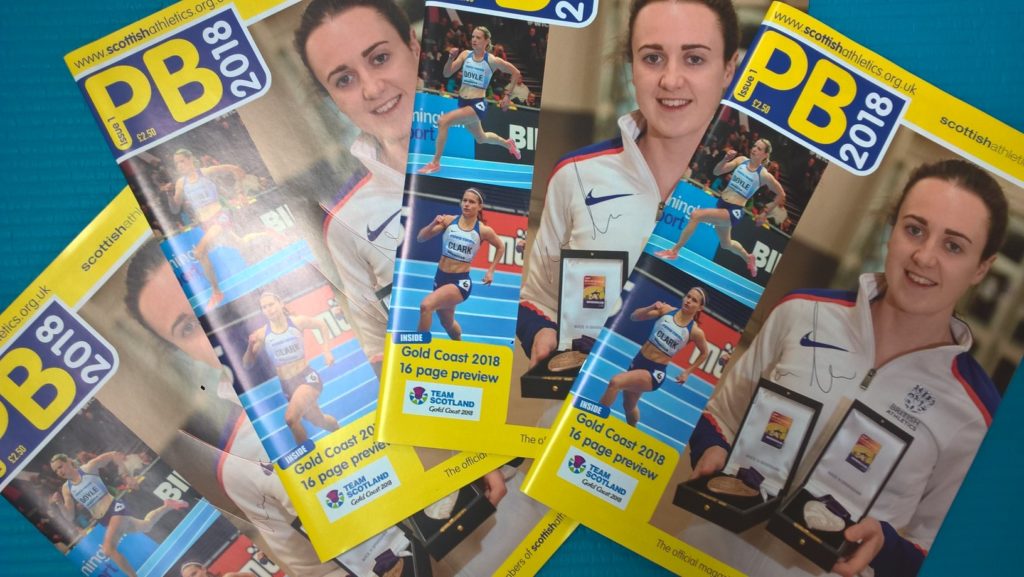 Great video interview here with Laura Muir and thanks to Laura for signing some PB magazines which we are giving away following 'early bird' entries for the FPSG Age Group Champs on August 18/19 in Aberdeen.
Well done to the following four athletes we've randomly picked as our winners, after they entered the FPSG Age Groups before May 31:
Eilidh Beggan (Whitemoss AAC); Mya McMahon (Dunfermline Track & Field Club); Niamh Riggins (Cambuslang Harriers); James McClafferty (Law & District AAC)
Tags: Allan Scott, FPSG Age Groups, Laura Muir, Livingston, Manchester, Throws GP, Trafford Sprints Project