ENTER our new Jumps GP events this summer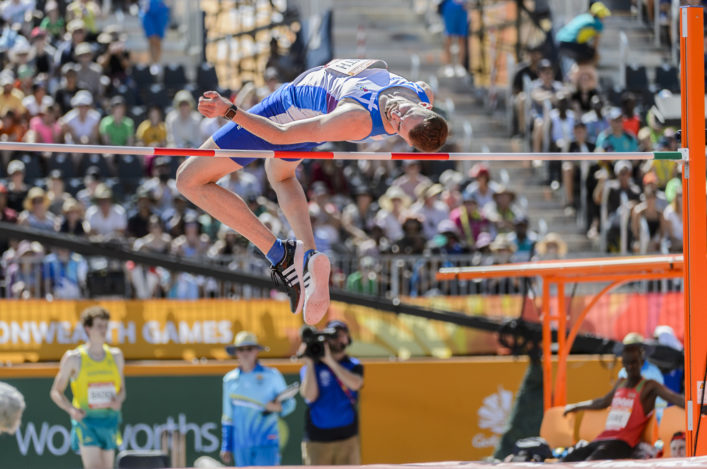 Allan Smith in action at Gold Coast 2018 where he finished fifth in the High Jump final (photo by Bobby Gavin)
scottishathletics are delighted to announce two special Jumps Grand Prix events over the course of the 2018 track and field season.
These are part of our first Events Specific Series and are planned in order to seek to help the development of high jump, long jump and triple jump and are looking  for strong support from athletes, coaches and clubs.
The George Duncan arena in Perth and Craigswood Stadium in Livingston are the two venues – with the first event in Perth on Sunday 3 June and the second at Livingston on Sunday 9 September.
Online entries are open now for both events and it is £5 per entry. Please use the links here to the Event Section pages for Perth and Livingston to enter.
The events run from 10am to 3.15pm on both days and there will be a graded element (which could be subject to change depending on the entries).
There is a draft timetable on the Event Section pages for June 3 and September 9. All horizontal jumps will jump with the prevailing winds on the day.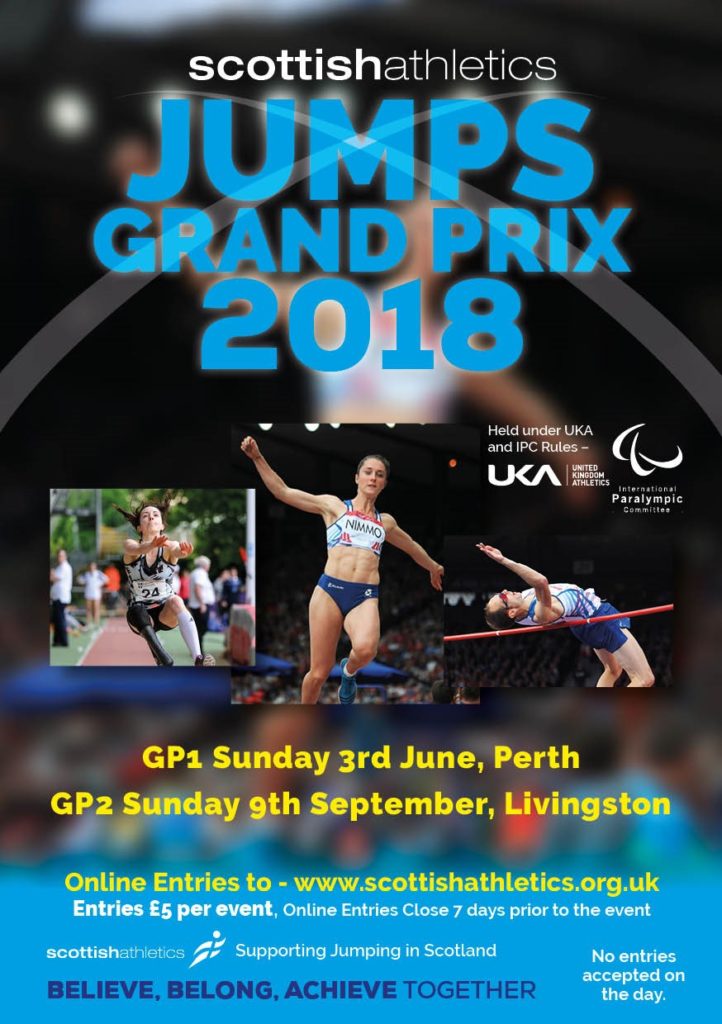 +++
The second of our summer Throws Grand Prix Series will take place at Livingston on Saturday 19 May.
We're taking entries online across a range of events for that day and hope a number of athletes and coaches are already making plans to compete.
Entries close a week before the event – on May 10 – so please make sure you enter now if you want to compete in the second of four events, with the other two at Livingston later in the season
Enter online for May 19 at Livingston
The other two dates for the remaining Throws GP events at Craigswood Stadium, Livingston, are Saturday 23 June and Saturday 8 September.

Tags: Jumps Grand Prix, Livingston, Perth, Throws Grand Prix