Gold Coast 2018 – athletics schedule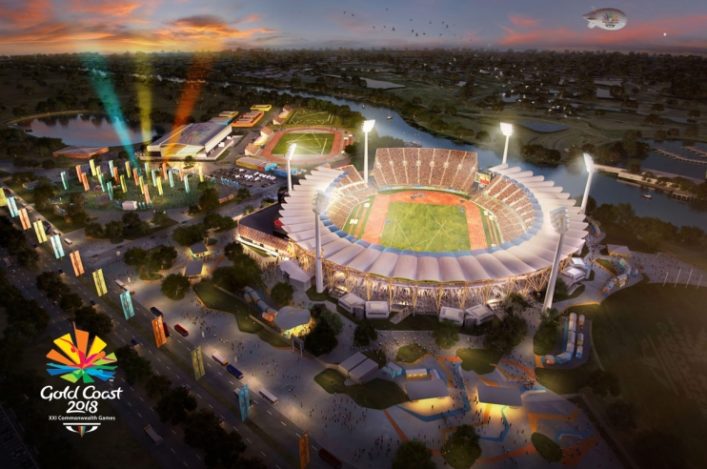 Gold Coast 2018 Countdown stories
IT's almost time!
The Commonwealth Games in Australia are almost upon us in terms of track, field and marathon as Team Scotland compete at Gold Coast 2018.
Hammer throwers Chris Bennett and Mark Dry are the first in action in the early hours of Sunday morning (BST) before, almost a full week later, Sammi Kinghorn, Callum Hawkins and Robbie Simpson race in the marathons late on Saturday night (April 14, April 15 in Australia).
Naturally, we will be reporting across all scottishathletics channels – website, Twitter and Facebook. The Team Scotland website will be another great source of news.
From this Sunday, we would expect to carry daily reports on the athletics sessions to update on performances and give reaction from the Gold Coast from our athletes in Australia.
Below, we've listed the schedule of events so you can see who is competing when . . .
GOLD COAST 2018 SCHEDULE FOR ATHLETICS
*Times given are BST and for the whole session; Gold Coast is nine hours ahead. Individual event times are available on the Gold Coast 2018 website.
*Athlete names given only for heat or final with possible other heats/finals listed but not with names at this juncture
SUNDAY 8 APRIL
Session 5am to 9am
Men's Hammer Final – Chris Bennett, Mark Dry
Women's T38 Long Jump Final – Amy Carr
MONDAY 9 APRIL
Session One 1am to 3.30am
Women's T54 1500m Heat –  Sammi Kinghorn * (May be a straight final)
Men's High Jump Qualifying – Allan Smith, David Smith
Women's 400m Heats – Zoey Clark
Women's 1500m Heat – Eilish McColgan, Steph Twell
Session Two 12 noon to 2.30pm
Women's 10,000m Final – Beth Potter
TUESDAY 10 APRIL
Session One 1am to 3.30am
Men's 800m Heats – Guy Learmonth, Jake Wightman
Women's 400m Hurdles Heats – Eilidh Doyle
Session Two 12 noon to 3.30pm
Women's 400m  Semi-final
Women's T54 1500m Final – Sammi Kinghorn
Women's 1500m Final
WEDNESDAY 11 APRIL
Session Two 12 noon to 3.15pm
Women's 800m Heats – Lynsey Sharp
Men's 800m Semi-finals
Women's 400m Semi-final
Men's High Jump Final
Women's T35 100m Final – Maria Lyle
Women's 400m Final
Women's 3000m Steeplechase Final – Lennie Waite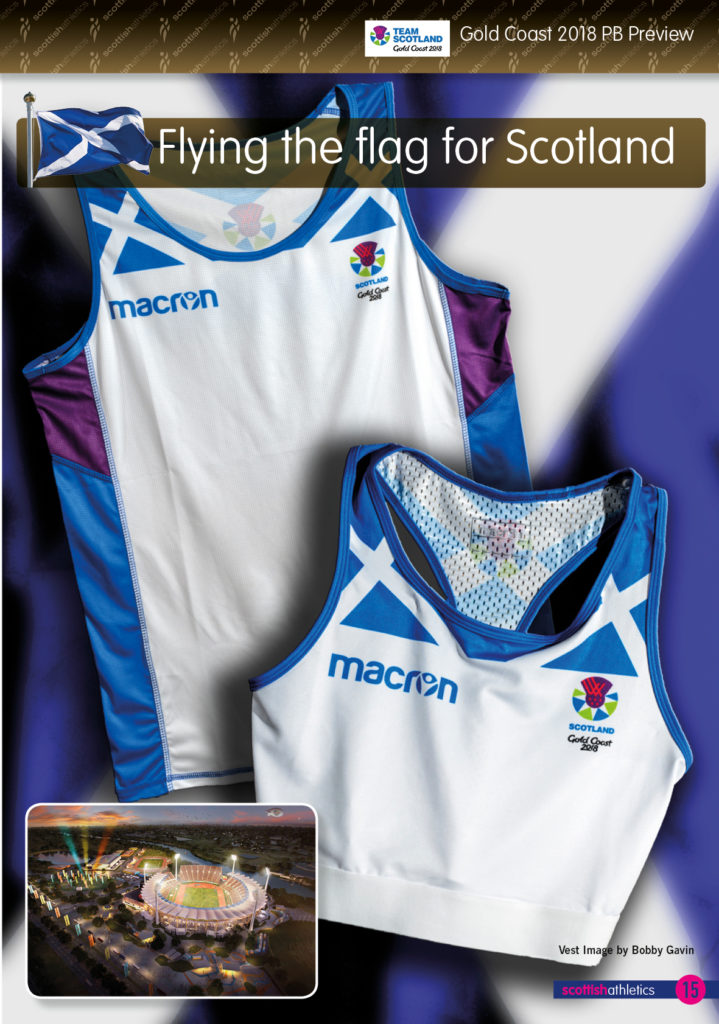 THURSDAY 12 APRIL
Session One 1am to 4.45am
Heptathlon – Holly McArthur
Women's High Jump qualifying – Nikki Manson
Women's 800m Semi-finals
Session Two 12 noon to 3.30pm
Heptathlon – Holly McArthur
Men's 800m Final
Women's 400m Hurdles Final
FRIDAY 13 APRIL
Session One 1am to 4am
Men's 1500m Qualifying – Chris O'Harre, Jake Wightman
Women's 4 x 400m Relay Heats * (May be straight final)
Heptathlon – Holly McArthur
Session Two 12 noon to 3.15pm
Women's 800m Final
Heptathlon – Holly McArthur
SATURDAY 14 APRIL
Session One 5am to 8.45am
Men's 1500m Final
Women's 5000m Final – Eilish McColgan, Steph Twell
Women's High Jump Final
Women's 4 x 400m Relay Final
+++
Session one (April 15 in Australia)  9pm to Midnight
Women's T54 Marathon – Sammi Kinghorn
Men's Marathon – Callum Hawkins, Robbie Simpson