World Half Marathon; Home Countries XC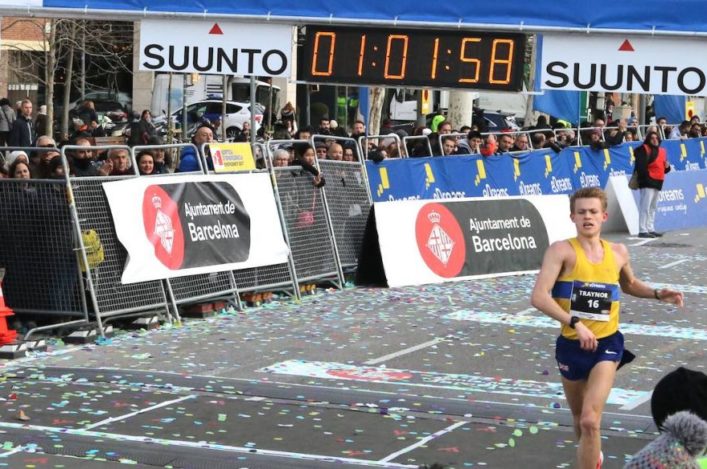 Luke Traynor's fine run in Barcelona earned him a call-up for a return to Spain
Tewelde and Traynor selected for World Half
Luke Traynor and Tsegai Tewelde head for Spain this week and a crack at the World Half Marathon Championships with GB and NI.
Olympian Tewelde, the Shettleston Harriers athlete, made a big impact on 2016 at the London Marathon when he qualified for the British team alongside Callum and Derek Hawkins – although unfortunately injury derailed his chances come Rio.
Tsegai returns to the international stage after a good run at the Big Half in London earlier this month to join Traynor, who had impressed in Barcelona when running 61.57, in the selection by British Athletics for this weekend's event in Valencia.
Giffnock North AC athlete Luke has been working from a training base in Mammoth Lakes in California and now seems on the brink of fulfilling potential which has been evident for a couple of years.
The latest edition of PB magazine includes an interview with Luke by fellow Giffnock North athlete, David Sawyer, on David's ZudePR website.
'I just happen to believe I can go far in this sport,' said the 24-year-old. 'I don't know how far and I won't measure my success in medals, but rather if I am doing everything I can to better myself then I will be happy with where I end up.
'To some degree I look at the recent successes of guys like Callum Hawkins and Andy Butchart and just think that if they can do it, I am sure I can, too.
'It really is inspiring (forgive the cliché) to see Callum doing what he is doing: knocking 90 seconds off the Scottish half marathon Record shows the calibre of the guy.
Fastrunning.com interview with Luke Traynor after Valencia selection
+++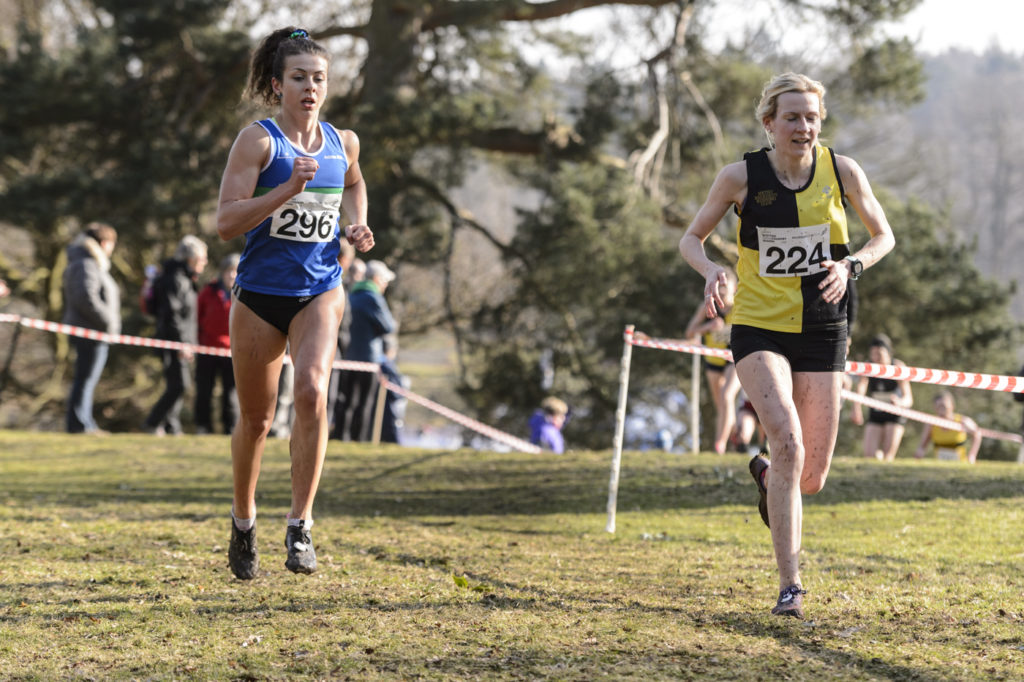 VP-Glasgow Anna Tait (left) took third at Falkirk and will race for Scotland at the Home Countries XC this weekend
Scotland teams head for the 2018 edition of the Home Countries XC this Saturday at Wollaton Park, Nottingham
scottishathletics have selected Senior and U20 teams of four and this event offers 16 athletes a great opportunity to compete at an International level and to show the strength and depth Scotland currently possesses in endurance events.
The Lindsays National XC at Falkirk on February 24 was very much the basis for selection decisions and we're delighted a number of medallists from there will now feature in Nottingham – including Andy Douglas, Anna Tait, Anna Macfadyen, Laura Stark, Naomi Lang, Tristan Rees and Freddie Carcas.
In the Senior Women's team, with Anna Tait having raced for Scotland on the track last season, it is a special moment for Jo Williams of Lothian RC, Michelle Sandison of Springburn Harriers and Kayleigh Jarrett of Metro Aberdeen.
Here are the Scotland selections for Home Countries XC:
Senior Men: Andy Douglas (Inverclyde AC); Logan Rees (Fife AC); Calum McKenzie (Corstorphine AAC)
Senior Women: Anna Tait (VP-Glasgow); Jo Williams (Lothian RC); Michelle Sandison (Springburn Harriers); Kayleigh Jarrett (Metro Aberdeen)
U20 Men: Tristan Rees (Fife AC/Glasgow Uni); Freddie Carcas (Edinburgh AC); James Donald (Dundee Hawkhill); Gavin Bryson (Edinburgh AC)
U20 Women: Anna Macfadyen (Edinurgh Uni/Forres Harriers); Laura Stark (Edinburgh Uni/Kilbarchan AAC); Naomi Lang (Edinburgh Uni/AberdeenAAC); Gillian Black (VP-Glasgow)
Good luck to all these athletes and their coaches for the event in Nottingham.
Tags: Luke Traynor, Tsegai Tewelde, Valencia, World Half Marathon Champs