Junior Hill League for 2018 – and training camp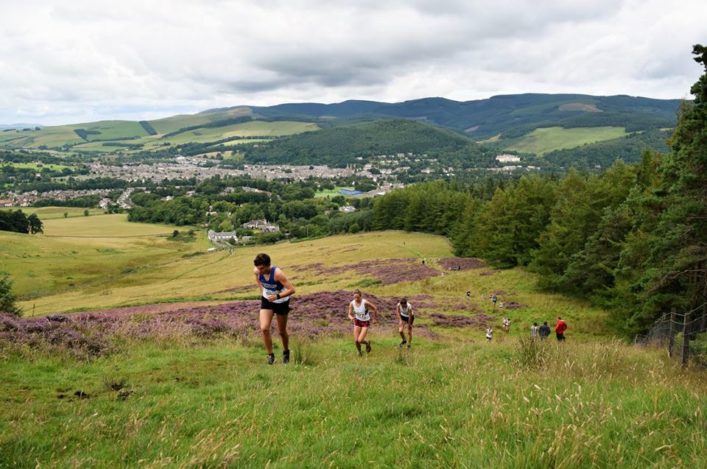 Action from the Cademuir races in Peebles
The junior league is promoted by the Hill Running Commission – which is overseen by scottishathletics – in order to provide a competitive introduction to junior hill running in Scotland.
It encourages juniors to develop the skills and talents needed to be a successful hill runner. The league also aims to foster awareness of hill running as a discipline in athletics.
The scottishathletics Junior Championship will take place at East Lomond on Sunday 6 May. The Championship is open to members of scottishathletics. The categories are U20 (defined as born 1999–2001), U17 (born 2002-2003), U15 (born 2004-2005), with separate male and female awards.
The scottishathletics Junior Hill Running League for 2018 has categories of U20, U17 and U15.
The seven counting races are:
Saturday 24 March:  Alex Brett Memorial Cioch Mhor Junior race, Tulloch Castle, Dingwall
Organiser: Sam Hesling, samhesling@gmail.com
Over 12: starts 12:10 (4k 230m)
Sunday 6 May: East Lomond * Purin Hill car park, near Falkland (scottishathletics Junior Championship)
Organiser: Roger Rees, rdr1@st-andrews.ac.uk
U13 (c.2.25k, 100m ascent), U15 (c.3k, 100m ascent), U17, (c.5.8k, 200m ascent), U20, (c.8.6k, 300m ascent)
Saturday 12 May: Ben Lomond Junior, Rowardennan (Youth cup selection race)
Organiser: Malcolm Patterson, malcpat@yahoo.co.uk
Age group races
Sunday 3 June: Saughhill, Victory Park, Girvan, Ayrshire
Organiser: girvanathleticclub@yahoo.co.uk
Over 12: starts 14:00 (4.5k, 270m).
Saturday 9 June: Cornalees Hill race, Pennyfern, Greenock, Inverclyde
Organiser: Stephen Macloone, steviemcloone@ntlworld.com
Age group races.
Saturday 16 June: Falkland Hill Race, Falkland, Fife
Organiser: Laurie Anderson, laurieanderson1@hotmail.co.uk
Over 12: starts 14:00 (5k, 360m)
Saturday 4 August: The Cademuir Rollercoaster, Peebles High School, Peebles
Organiser: Gregor Nicolson, gjn7nil@gmail.com
Over 12: starts 12:30pm (age group races)
Sunday 19 August: Aberfoyle * Dounans Camp, Aberfoyle (JHI selection race),
Organiser: Angela Mudge, angela.mudge@btinternet.com
Age group races.
* Double points awarded at East Lomond and Aberfoyle.
Points will be awarded to the first 18 individuals in each category: 1st place 25 points, 2nd 20 points, 3rd 17 points, 4th 15 points, 5th 14 points, reducing at one point intervals down to 18th 1 point. The final league score comprises the athlete's best three race scores, plus two points for each race completed.
With thanks to Mark Harris
+++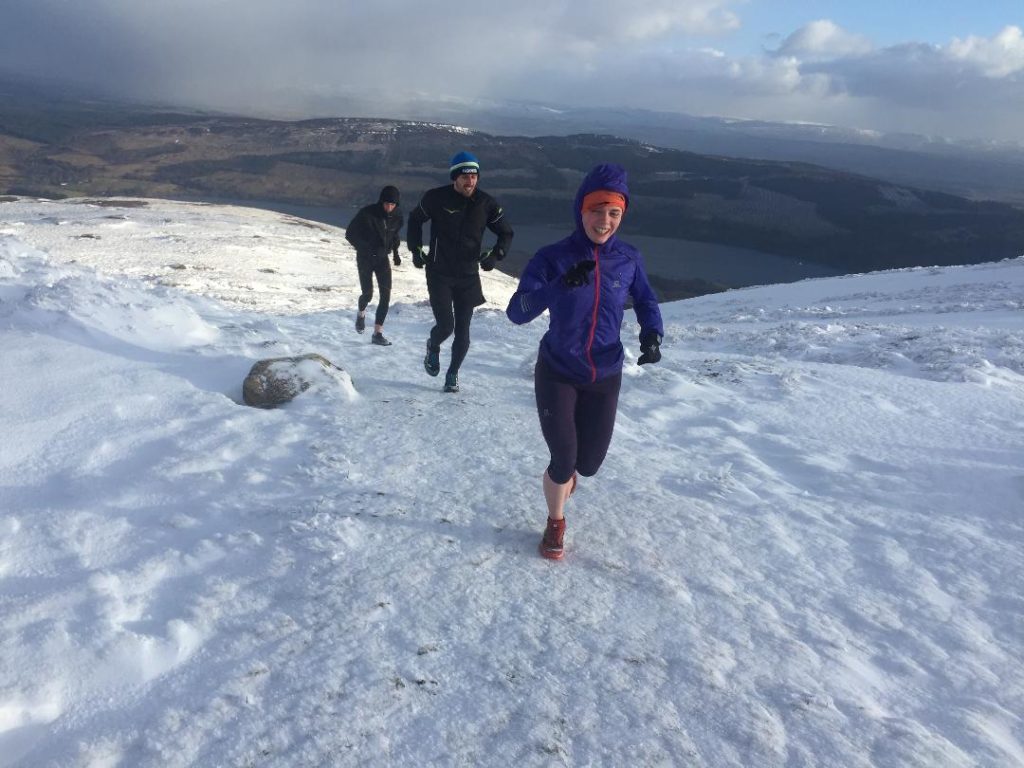 Eighteen Scotland's top hill runners, plus several of their coaches, gathered for this pre-season training camp, based in the ideal location of the Trossachs Tryst hostel near Callander.
Designed to bring together existing or aspiring international hill runners, at both junior and senior level, the camp, now an annual fixture, is timed to take place just before the international season begins.
The residential event included a mix of running sessions and keynote presentations, with a group meal and informal discussions late into Saturday evening.
The key sessions were led by Sophie Dunnett, coach to several of our best hill-runners including GB international Andrew Douglas, and Angela Mudge, Scotland's most successful hill-runner and World Champion in 2000 and coach to several of the younger generation of aspiring athletes.
Full details of the 2018 international opportunities and the team selection policies are in the International Handbook
With thanks to Malcolm Patterson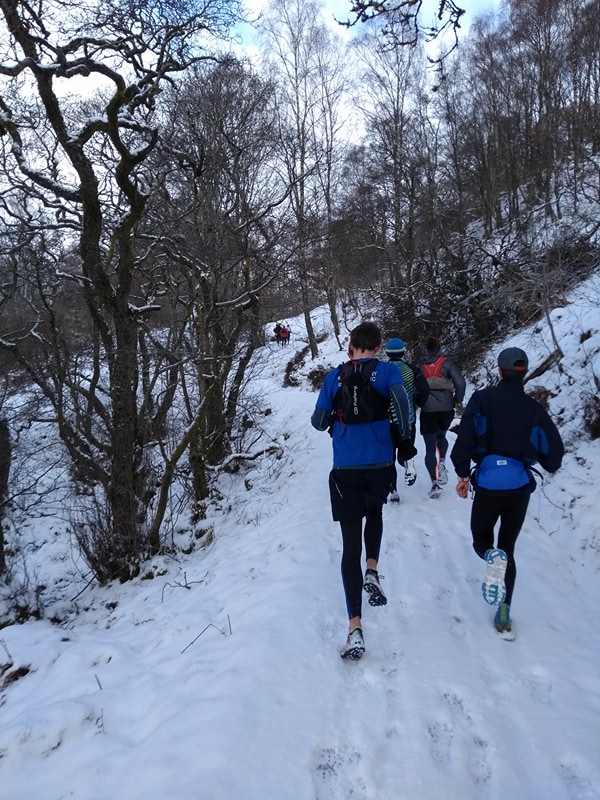 Tags: hill running, Malcolm Patterson