'World Indoors selection means so much' – Mhairi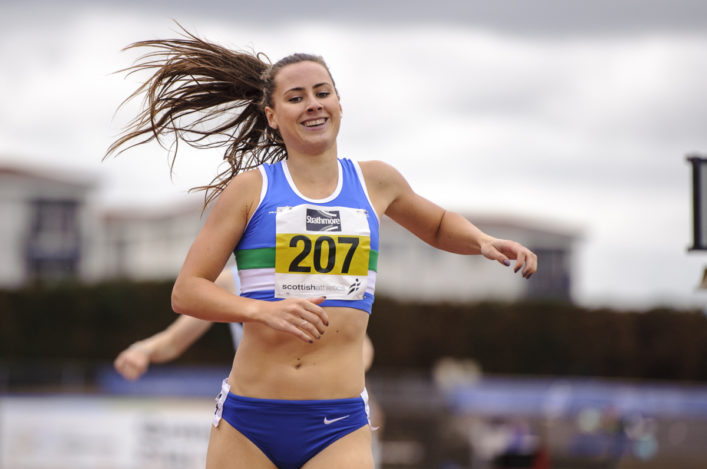 Photos by Bobby Gavin
Eight Scots selected for World Indoors 
Even Mhairi Hendry herself probably would not have believed it a month ago had it been suggested she would go third on the Scottish all-time list for indoor 800m; snatch silver at the British Champs; and claim her first Senior Champs representation with GB and NI for the World Indoors in Birmingham.
Throwing in an appearance with Lynsey Sharp at the Muller Indoor GP at the Emirates Arena would have been over-egging it, too.
But all that has happened since January 28 and a second place behind Laura Muir's scorching run at the FPSG Scottish Senior Champs and now Hendry, who is coached by Bill Parker, can't wait for Birmingham.
The Strathclyde Uni student has resolved to try and take the most of her experience this week and will seek to savour a special moment for parents Bruce and Alison – after hundreds of miles over the years driving her to events. Here's a few thoughts from Mhairi:
'I warmed down as normally as possible after the race on Sunday at the British Champs (after a new PB of 2.01.30 behind Shelayne Oskan-Clarke) but when my mum and dad brought me back up the road I couldn't shut up in the car,' she laughed.
'I was trying to reply to all the messages and it was hard to take it all in.
'On the Monday, I was at Uni and trying to work on my dissertation in the library when the call came in from British Athletics. There wasn't a great signal and I was with a few folk from my course. I don't think they really quite grasped what it means for me to make this team as they are not athletes.
'Then, on the Tuesday, I was in a lecture when the team announcement was being made and if I am honest I was looking at my phone throughout that. I had to apologise afterwards.
'It is surreal in many ways and I knew going into the race there were maybe three athletes who had been training at altitude the past few weeks. And I've just been training away here in Scotland!
'But I came up with another PB and I'm delighted to be in this kind of company.
Jake Wightman interview in the Herald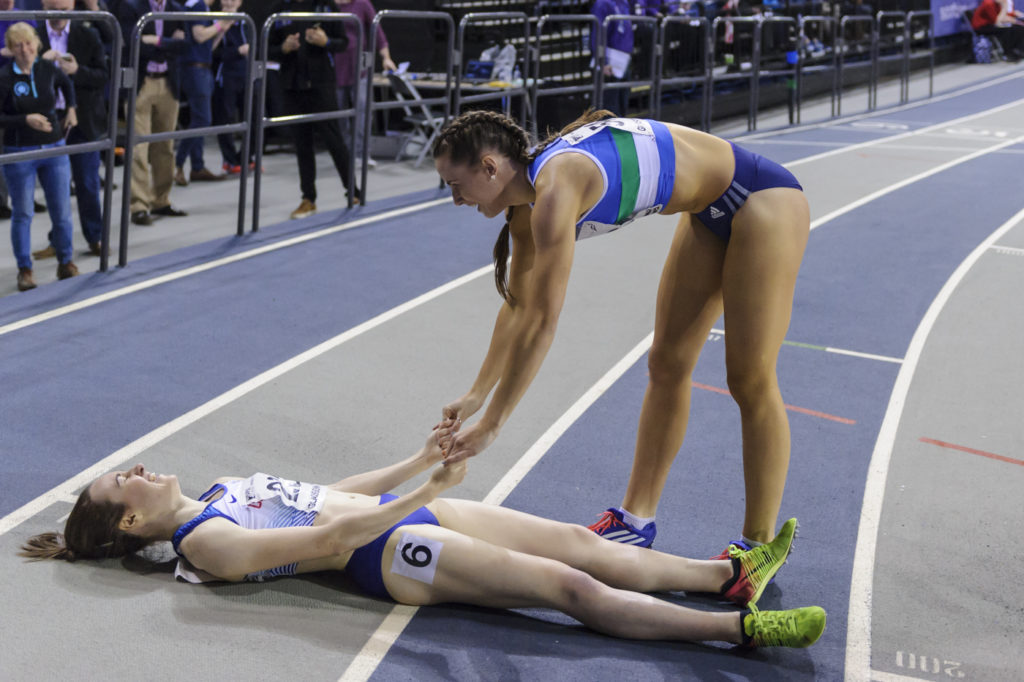 'I didn't have the chance to see Laura (Muir) at the British Champs but she sent me a message after the PB and silver medal and I will see her agin in Birmingham week. We don't train together now but we're still good pals.
'Laura, and others, are an inspiration. You see what they are achieving while living in Scotland and I think there has been an effect on others. There's an overall rise in performance by our athletes and quite simply, people are being spurred on by friends and rivals.
'From my point of view, I just love the group I am working with now. I was worried at the time when I moved but I look back on it now and the time was definitely right.
'Bill is very under-stated and he seems happy being in the background. But I think he deserves acknowledgement. Josephine Moultrie went to the World Indoors two years ago, James Bowness has thrived here and Chloe Lambert has made numerous Scotland appearances. And then there's Philippa Millage – setting all sorts of Masters records at 800m after huge improvement.
'So, when you look at it, Bill has had a good level of success with the group he's been working with. And I just love going to training every day now – we get on well and work hard.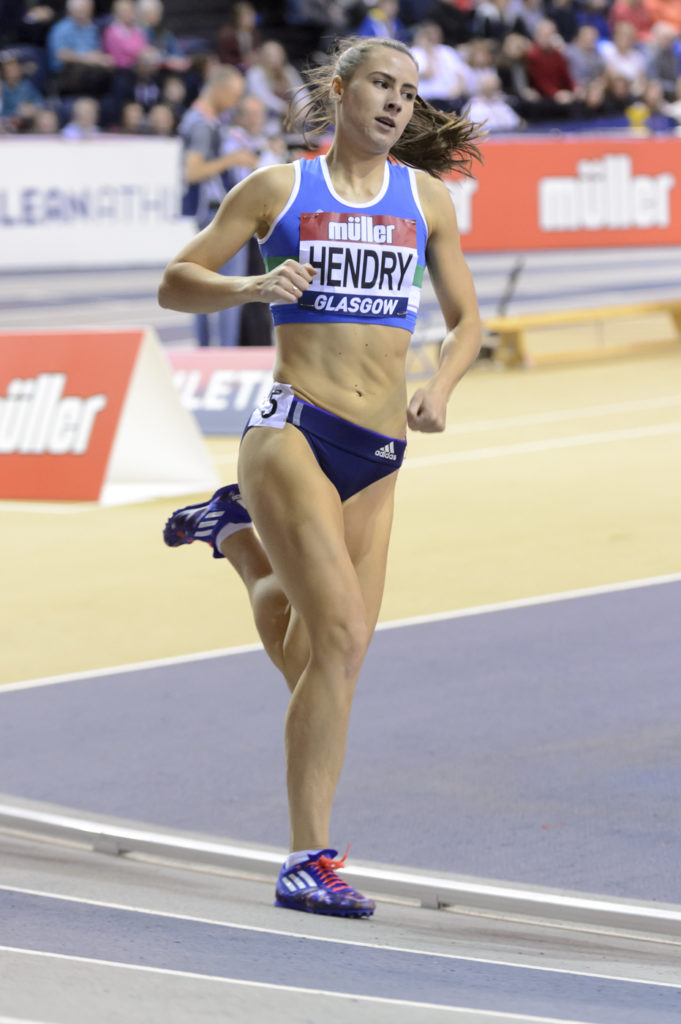 'I graduate this summer and then will have some decisions to make. In the past few weeks, I have started to think I might try and take a 'year out' and almost be a full-time athlete.
'The only issue is I think I am actually better with a bit more to occupy my mind – when I was at school I never ran well during the summer holidays, honest!
'My parents, Bruce and Alison, are chuffed to bits. They really have been a great support and they've put in hundreds of miles driving me places. Make that thousands!
'I think sometimes they have had to hold back and try and let me make my own mistakes. I appreciate that now – even though they both did very well at sport and were heavily involved when they were younger they don't throw that at me.
'I'm sure it will mean a lot to them next week to take a trip to Birmingham.'